University welcomes collaboration with Callaghan Innovation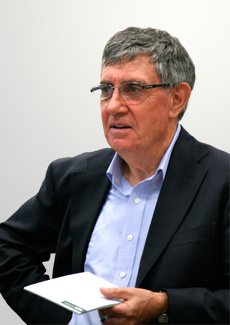 Vice-Chancellor Professor Pat Walsh says the University is available to work in partnership with Callaghan Innovation, as the organisation implements its plan for creating a more connected and effective research sector in New Zealand.
Callaghan Innovation tabled its first full three-year Statement of Intent in Parliament today.
Callaghan Innovation is named after Professor Sir Paul Callaghan, who was both a student and staff member at Victoria.
Professor Walsh says the University supports the concept of research teams focussed on early-stage fundamental research being aligned with staff and resources at universities, including Victoria.
"Victoria has world-leading capability in many areas of scientific research. We also have a track record of collaboration with other researchers and end users. All of this positions us well to work closely with other researchers and research organisations."