PhD student attends international leadership programme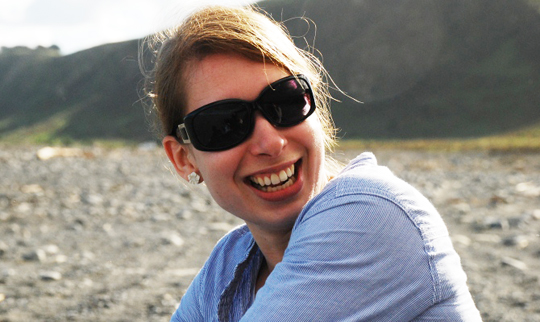 In September, Chemistry PhD student Andrea Kolb visited the United States to take part in the 2013 SciFinder Future Leaders in Chemistry Programme.
She was one of just 15 Chemistry PhD students and post-doctoral fellows worldwide selected for the all-expenses paid programme, which is designed to help shape the future of chemical information. Participants are selected for their academic accomplishments and commitment to research.
Andrea's visit included attending the American Chemical Society's National Meeting and Exposition in Indiana and visiting leading research and innovation institutions, including the Battelle Memorial Institute.
A key aspect of the programme was being immersed with scientists, editors and staff from the Society's Chemical Abstract Service to discuss challenges in scientific information and gain a behind-the-scenes look at how scientific research databases are built and maintained.
Andrea, who is originally from Germany, came to Victoria several years ago to complete a six-month internship, and was inspired to complete her PhD here. She is now in her third year as a doctoral student, working with Professor Jim Johnston from the School of Chemical and Physical Sciences and MacDiarmid Institute, to further develop the use of nanogold as a value-adding colourant for New Zealand wool fibres.