Harry Ricketts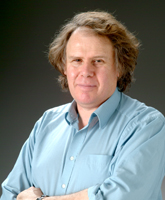 PhD Supervisor
Institute of Modern Letters

Teaching Fellow
School of English, Film, Theatre, Media Studies, and Art History

Teaching
Harry Ricketts
Phone: 04 463 6854
Fax: 04 463 6865
Email: modernletters@vuw.ac.nz
Harry convenes the CREW 257 Creative Nonfiction Workshop | He Kōrero Pono.
About
Harry Ricketts is Professor in the School of English, Film, Theatre and Media Studies. He has convened CREW 257 since initiating it in 2002. Between 2000–2002 he also convened the IIML's Short Fiction Workshop.
His Selected Poems was published by Victoria University Press in June 2021.
Harry's publications include The Unforgiving Minute, an acclaimed biography of Rudyard Kipling; Talking about Ourselves, a book of interviews with New Zealand poets; People Like Us, a volume of short stories; eleven collections of poems (most recently Winter Eyes (VUP, 2018); and How You Doing?, an anthology of New Zealand comic verse. He is also co-editor of the review journal quarterly New Zealand Books.
The Penguin Book of New Zealand War Writing, co-edited with Gavin McLean, (Penguin, 2015), was widely and favourably reviewed.
In 2014 he co-edited (with James Norcliffe and Siobhan Harvey) Essential New Zealand Poems: Facing the Empty Page (Vintage), an anthology of New Zealand poetry which spent six months in the Fiction Bestselling list and (with Charles Ferrall) a collection of new essays, How We Remember: New Zealanders and the First World War (VUP).
In 2010, Harry published three books: The Awa Book of New Zealand Sports Writing (Awa Press); 99 Ways Into New Zealand Poetry with Paula Green (Vintage New Zealand); and Strange Meetings:The Poets of the Great War (Chatto and Windus), a composite biography of a dozen British WW1 poets.
How to Live Elsewhere was published in the Montana Estates essay series (Four Winds Press) in 2004, and How to Catch a Cricket Match, in the Awa Press essay series in 2006.
In 2002, Harry co-edited (with Paul Morris and Mike Grimshaw) a collection of spiritual poetry, Spirit in a Strange Land, which won the Reference and Anthology Category of the 2003 Montana New Zealand Book Awards. A second volume, Spirit Abroad: A Second Selection of New Zealand Spiritual Verse, was published in 2004.
For several years he taught the English Honours paper in the modern short story. He retired as the Listener's Wellington theatre critic in 2007, after nine years.
Read more
Course information
Read more about CREW 257 Creative Nonfiction Workshop | He Kōrero Pono, including timetable and fee information, and a downloadable course flier.