Hossein Behmanesh
Research by postgraduate Architecture student Hossein Behmanesh explores the use of digital tools in planning events in public urban spaces.
Planned events in public urban spaces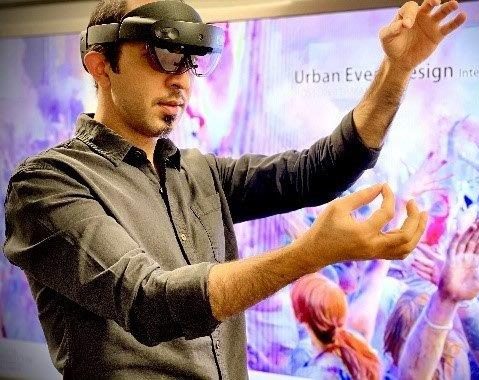 Studies show that social activities like events and festivals have various benefits for people living in cities. Running events and festivals in parks and public squares is a way of activating such urban spaces.
City councils tend to run planned events in urban spaces to give cities a more sociable and friendly atmosphere. Staging events in urban spaces has become a regular phenomenon in our cities.
While we expect to see more events in the public realm of cities, there is a need to design events that are more adaptable to the urban space and that are responsive to different groups of stakeholders.
Hossein's research aims to give event designers and planners the ability to consider urban design criteria by using digital tools during the planning and designing of events.
Supervisors
Professor Andre Brown and Dr Chris McDonald
Publications