Postgraduate study
The Faculty of Law offers a range of postgraduate qualifications, ranging from professional short courses to PhD programmes.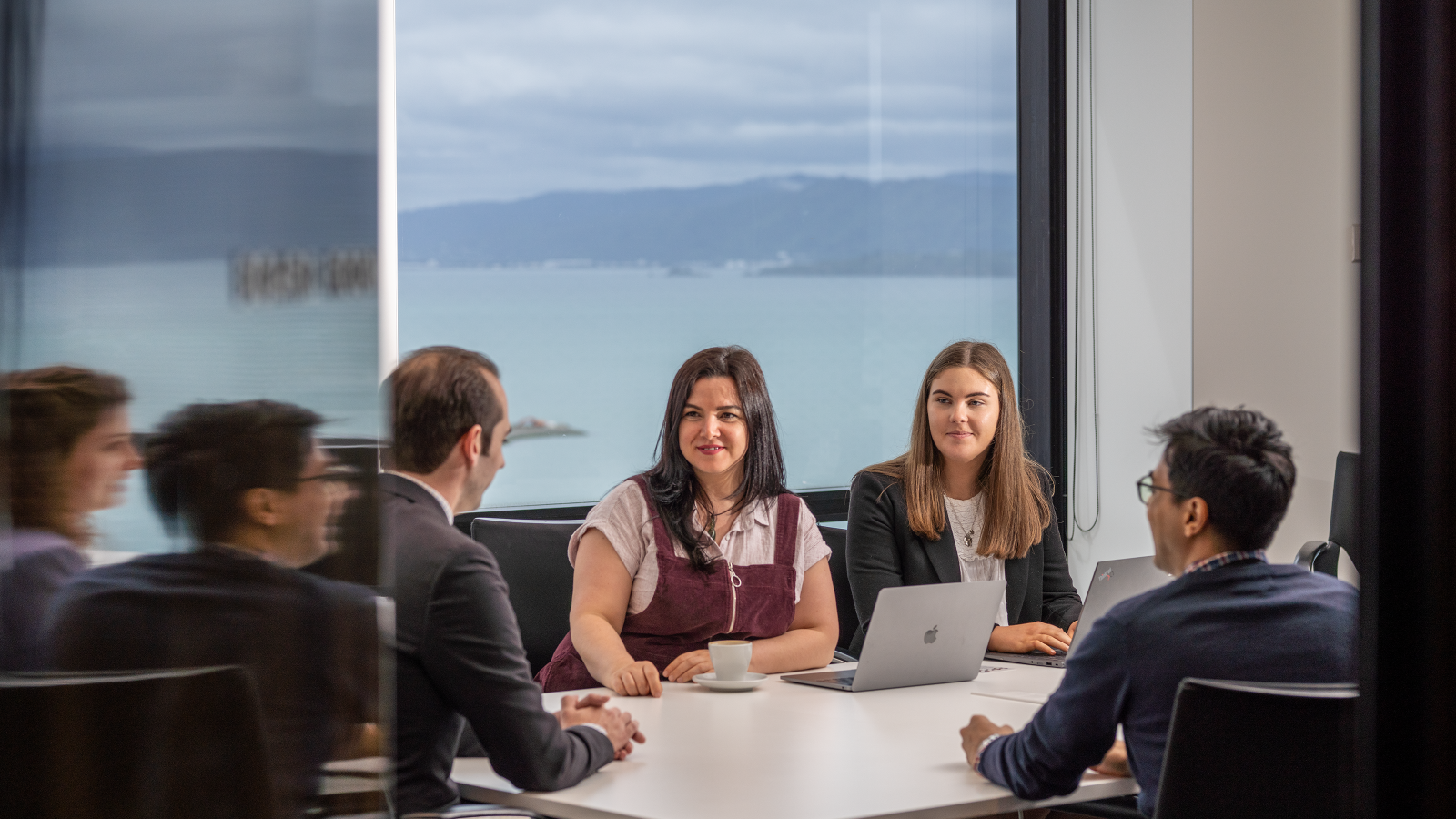 Postgraduate study at the Faculty of Law offers graduates and practising lawyers the opportunity to pursue advanced study, led by faculty members who are experts in their field. Because of our location in the capital city, experts from government, the public and private sector, and visiting academics add diversity and depth to our postgraduate programme.
Whether you study full time or part time, we want to make your study relevant, accessible and intellectually rewarding. Courses can be taken stand-alone or credited towards either a Master of Laws or a Graduate Certificate in Law and are open to Law graduates and non-Law graduates with relevant backgrounds.
The Faculty of Law offers a range of options for postgraduate study, as outlined in our postgraduate prospectus.
Subjects
Postgraduate course timetable
Our postgraduate courses are offered over all three trimesters and in a range of formats that allow you to tailor your studies to fit your needs.
For more information visit the Postgraduate courses page.
Graduate Certificate in Law
The Graduate Certificate in Law (GCert Law) is a flexible programme that offers students an opportunity to study Law at both undergraduate and postgraduate level. The GCert Law is suitable for:
graduates who want to study in a particular area of interest at the undergraduate level
graduates with overseas qualifications who are seeking admission to practise law in New Zealand.
For more information visit the GCert Law page.
Master of Laws
The Master of Laws (LLM) is undertaken by coursework, dissertation and coursework or by thesis. The LLM is suitable for:
law graduates who want to research a legal topic of interest
law graduates interested in tailoring a programme of seminar courses to suit their needs.
For more information visit the LLM page.
Master of International Trade
Discover how the world is connected through trade with a Master of International Trade. Explore the cultural, economic, legal and political aspects and gain an understanding of the main principles of international trade.
PhD
The Doctor of Philosophy (PhD) in Law is the highest level of qualification offered by the Law School. The PhD is suitable for:
candidates who want to undertake advanced and original research that involves 2–3 years of full-time study.
For more information visit the PhD page.
Law by research
If you're thinking about studying a Master of Laws or PhD by research, find out more about what the Faculty of Law can offer you and your research project—see law by research. Or find out more about:
English language requirements for international postgraduate law students
The Director of Postgraduate Studies or the PhD Coordinator must be satisfied that an applicant's level of English language competence is sufficient for postgraduate study. Applicants are required to meet one of the following:
IELTS overall band of 7, including a writing sub-score of 7 and no sub-score below 6.5 (or equivalent); or
TOEFL 100 on the internet-based test with a minimum of 25 in writing; or
A minimum of three ratings of 5 for reading, writing and speaking and one rating of 4 for listening from the Victoria University of Wellington English for Academic Purposes programme.
Supervision
Law Faculty members provide supervision for thesis students on a wide range of subject areas at both PhD and Master's levels. Check the academics within their subject areas.
Publishing opportunities
Postgraduate students have an opportunity to have their work published in the Victoria University of Wellington Law Review and the New Zealand Journal of Public and International Law.
Postgraduate life
Future and current postgraduate students will find useful links and information on University resources at the PostgradLife site.
Law library
The University's Law library, which occupies the southern half of the Government Buildings, holds an extensive collection of primary and secondary sources for the study of New Zealand law. Other resources include statutes and reports from the major common law jurisdictions and some Pacific Island countries, as well as a substantial international law collection. The Library's collection of 110,000 volumes includes 28,000 treatises. It also holds 55,000 New Zealand unreported judgments, dating from 1980.
Study rooms
The postgraduate law study rooms are located in the Old Government Buildings, with some in the Law Library.
Postgraduate profiles
Whether you are currently working in Wellington or are an international student, look at the profiles of current postgraduate law students and those who have recently completed their LLMs, to see the diversity of students and their reasons for studying at the Law School.
Postgraduate Students' Association (PGSA) Representative
The PGSA representative advises the Academic Board, the Vice-Chancellor and the committees of the Academic Board on all aspects of the academic qualifications, academic programmes and research matters for which the Faculty of Law has responsibility. As your representative, they are happy to receive questions, hear concerns, and be your voice. More information on the current representative can be found on the PGSA website.
How to find out more
See Faculty Publications for postgraduate promotional material for the current academic year, and the LLB Honours and LLM Information Booklet.
Contact the Faculty's Postgraduate Administrator

Phone: 04 463 6341
Email: law-postgraduate@vuw.ac.nz
Downloads