The Urgency Project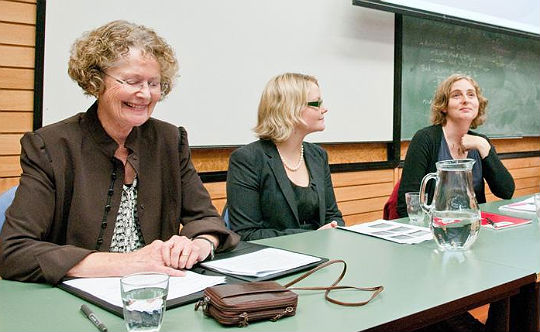 The full report of the Urgency Project is shortly to be published.
The Urgency Project is a joint project of the NZ Centre for Public Law and the Rule of Law Committee of the NZ Law Society. It has been generously funded by the NZ Law Foundation. The project researchers (Claudia Geiringer, Polly Higbee and Elizabeth McLeay) have been examining the use of urgency in the NZ House of Representatives over a 24 year period - from 1987-2010. In addition to collating comprehensive databases that detail every use of urgency over that period, the researchers also conducted interviews with a number of current and former politicians and senior parliamentary officials. Questions the project aims to answer include: what exactly is urgency and why do politicians use it? How much is it used? What factors constrain its use? In particular, to what extent has MMP had an effect on the use of urgency? Why, if at all, should we be worried about urgency, and in what circumstances? What can be done about it?
Earlier this year, the project made a submission to the Standing Orders Committee's tri-annual review of Standing Orders. The Project recommended a number of changes to Standing Orders in order to better regulate the use of urgency. The Committee issued its report in September and has made recommendations in line with some of the project's recommendations. In particular, the committee has recommended that the House be able to sit for extended time to pass a bill through a single stage, without having to resort to urgency to achieve this. The Urgency Project had suggested that an "extended time" provision of this kind would enable urgency itself to be reserved for situations of genuine urgency in relation to a particular bill. The project anticipated that this would promote better public understanding of urgency and, therefore, stronger dis-incentives for its misuse.
What's the Hurry: Urgency in the NZ Legislative Process 1987-2010 will be published by Te Herenga Waka University Press in December.