Pūaha—log in or register
Pūaha is an online portal where you can manage all of your applications in one place. Find out how to log in, sign up, or contact us if you're having problems.
Pūaha—the mouth of the river—is the online portal where you can view and manage all your applications for courses and programmes, accommodation and scholarships. It is also where you'll go for help and information throughout your student journey at Te Herenga Waka—Victoria University of Wellington.
Log into an existing Pūaha account
If you've already created a Pūaha account as part of your application to study, simply:
select the second option to log in with 'Email or social account'.
We'll create a student email account for you when you complete your enrolment. During your studies you'll use this student account to log into Pūaha using the 'My University student account' option.
Find out more about Pūaha for current or returning students
Register for a Pūaha account
You'll need to create an account as part of your application to study. Use a personal email address to register for an account. Don't use your school email address—it will expire when you leave school (and before you start at the University). Follow these steps:
use the third option (under 'New to the University?') to register for a new account
ignore the email and password boxes on the next screen, and look for the 'Register now' link
provide and verify your email address.
Visual instructions for creating a new account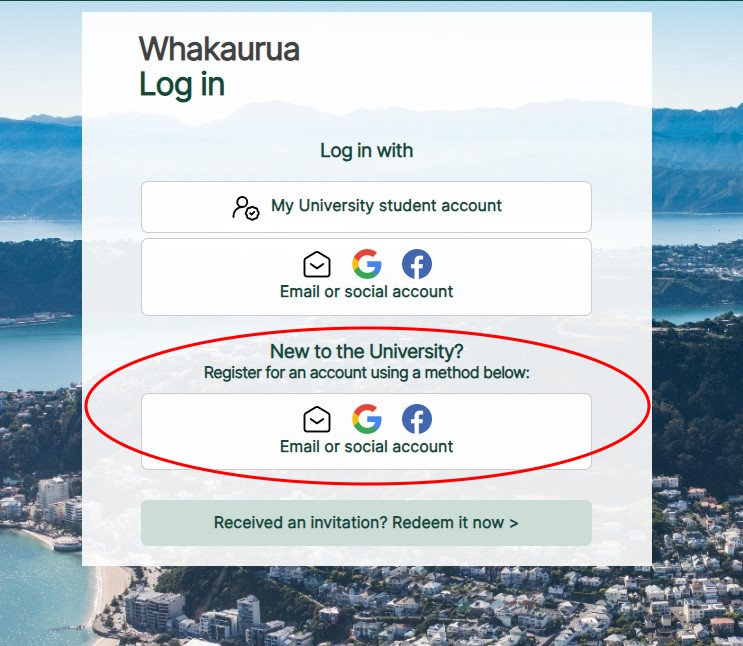 ---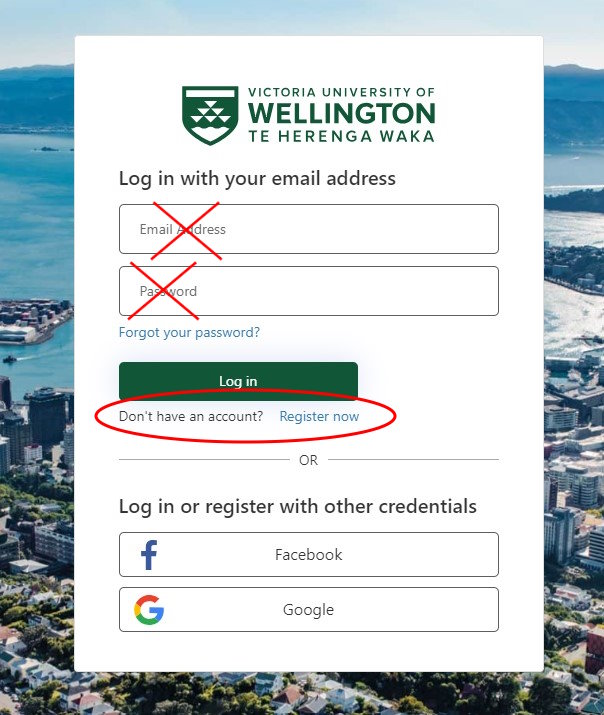 ---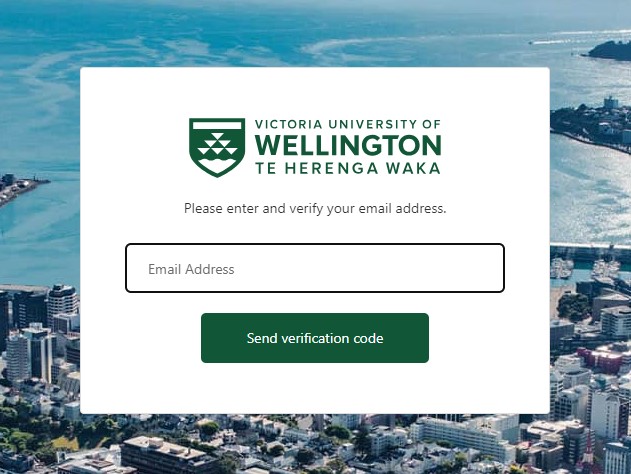 ---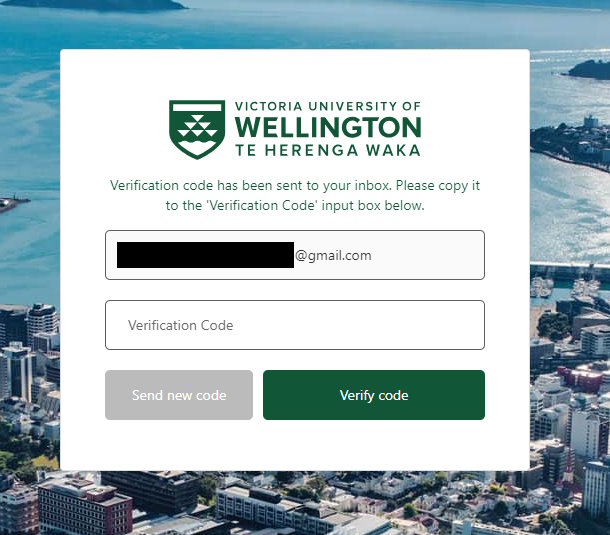 ---