Alcohol and drugs
It's important to know your limit when it comes to alcohol and drug consumption, as these substances can have a detrimental effect on your health.
Alcohol
Excessive alcohol consumption can damage your brain, liver, intestines and pancreas, and is also a significant risk factor for some types of cancer, high blood pressure, haemorrhagic stroke and heart disease (affecting heart muscles, cardiomyopathy).
Recommended intake
The following diagram shows the recommended amounts of alcohol that you can consume safely without seriously affecting your health. One standard drink in New Zealand contains 10 grams of pure alcohol.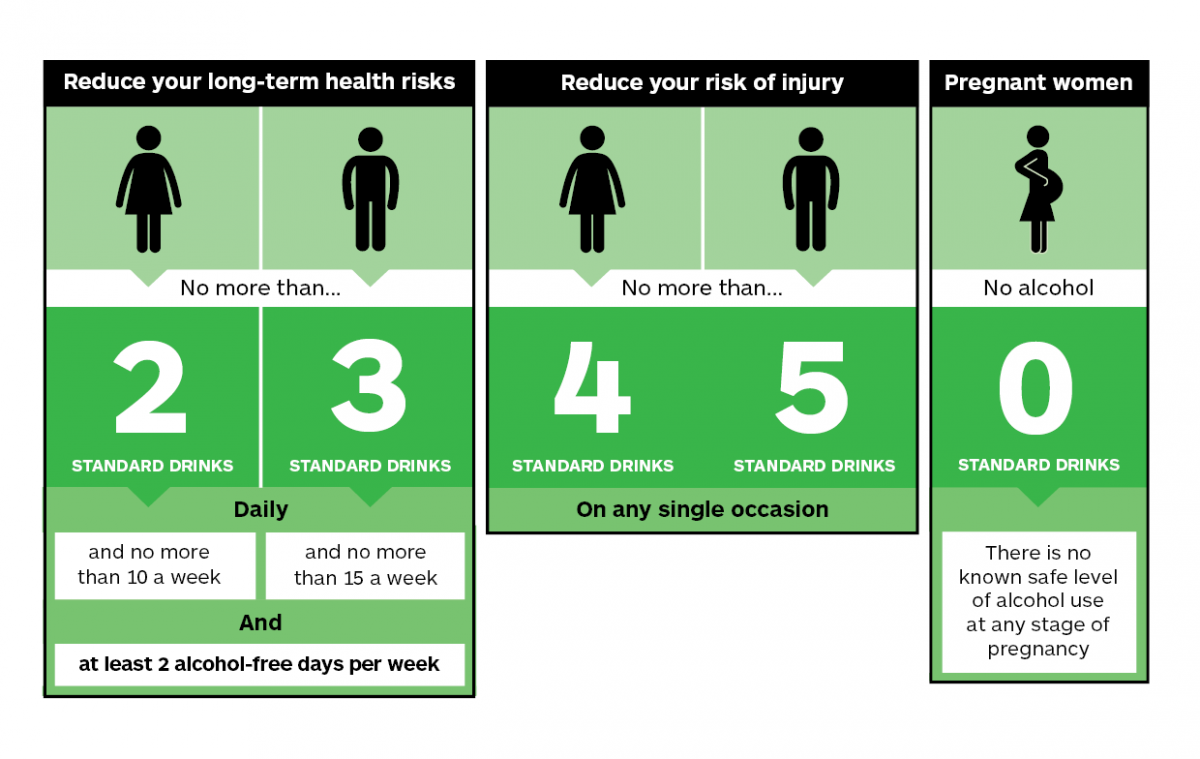 Reducing your drinking
If you need support and treatment to stop drinking or cut back, call Student Health to make a 30-minute appointment with a nurse (free for registered patients). Alternatively, call the Alcohol Drug Helpline on 0800 787 797 or free txt 8681 for free and confidential advice.
Drugs
Other drugs can also have serious affects on your health. If you want help with your drug use, or drug related problems, our doctors at Student Health can help you. Consultations are strictly confidential.
For more information visit the National Drug Policy web site.