Thorndon historic district leads the way in urban design.
A zoning change introduced in the Thorndon heritage district in the 1970s has led to it being the desirable suburb it is today.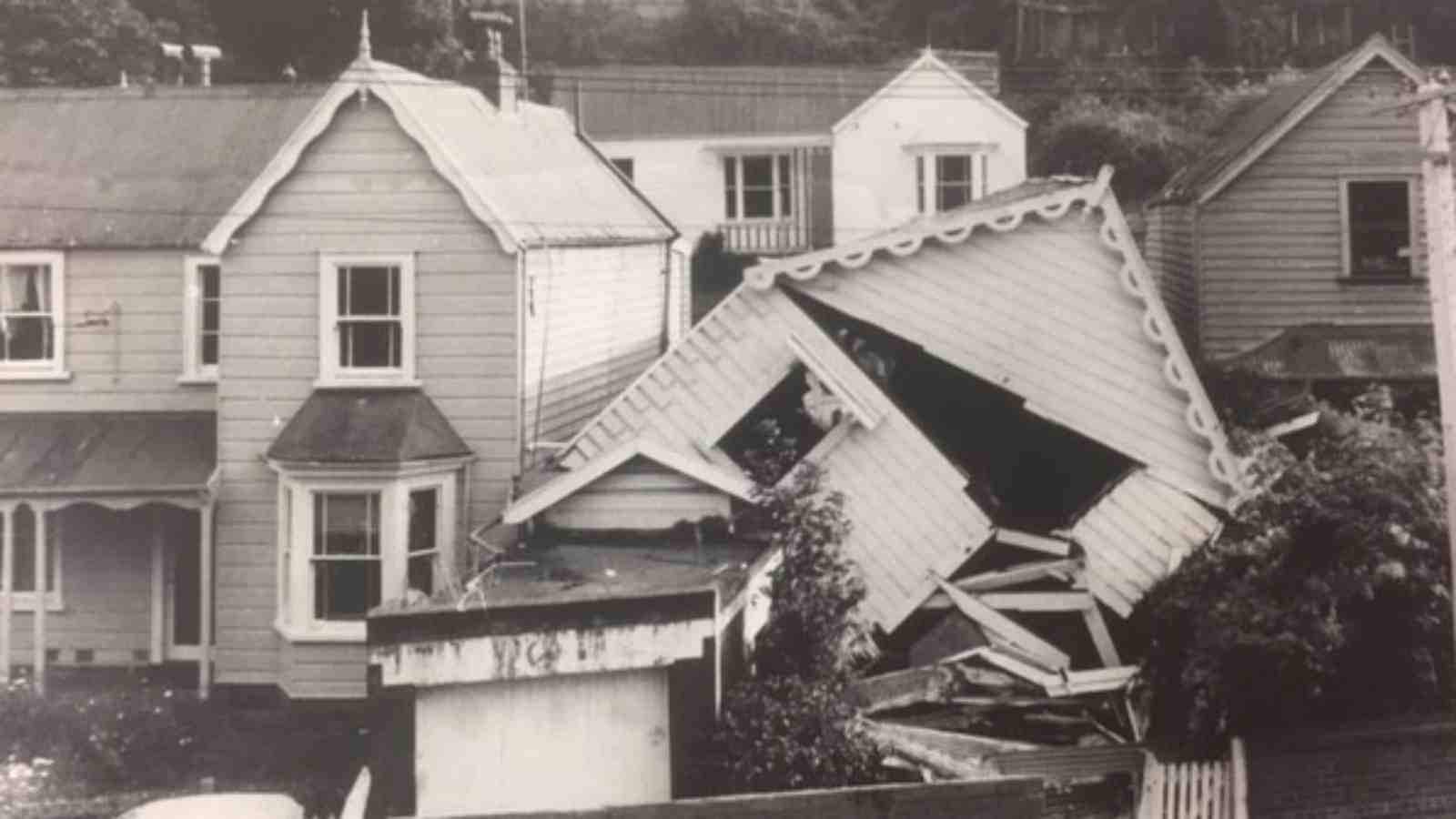 The first house to be demolished for the Thorndon motorway in June 1966.
Dr Ben Schrader, a Visiting Scholar at Victoria University's Stout Research Centre, presented his research on Thorndon's Residential E zone at the School of Architecture conference, All the appearance of being innovative; New Zealand Architecture in the 1970s, last week.
Dr Schrader says, the 'radical' zoning designation, which was the first of its kind in New Zealand, came about after lobbying by a group of residents who wanted to preserve Thorndon's historic built environment.
"Thorndon was actually a bit of a slum in the 1960s and 70s and the motorway was part of a plan to renew the area. It was built right through the heart of the neighbourhood; scores of houses were bulldozed and hundreds or people displaced to make way for it."
Residents who were upset by the destruction formed the Thorndon Society. It lobbied council to retain the area's character by restricting redevelopment.
This stopped plans for new high-rise apartment buildings and made architects and developers look at the area as a whole.
"The zoning looks at the buildings, how they are arranged, plantings and landscape."
Similar zoning regulations and design guides are now used throughout New Zealand to ensure the culture of a neighbourhood is preserved.
"These are often the desired neighbourhoods, with a diverse/ organic history."
The conference is an annual occurrence in the School of Architecture's calendar. This year it celebrates all forms of architecture in New Zealand during the 1970s. Including Brutalist concrete architecture, A frame houses, conserving Maori buildings and looks at architectural investments of the time.