Volcanology, Geochemistry and Petrology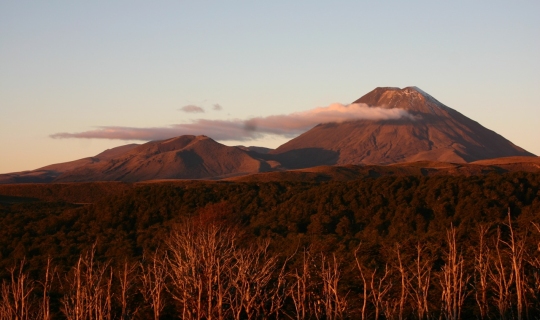 We use an integrated suite of field and laboratory techniques to tackle current challenging questions in a broad range of topics in earth sciences.
Field studies take in locations as diverse as New Zealand's Southern Alps and Taupo Volcanic Zone, Alaska, California, the Kermadec Islands, China and Antarctica.
Analytical Facilities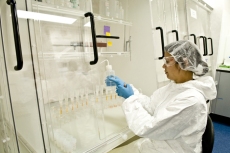 Our research is based around the School's modern petrographic and geochemical analytical facilities, which include:
Electronprobe microanalysis
Ultra-clean geochemistry laboratory
ICP-MS - Inductively-Coupled Plasma Mass Spectrometry
Sector-field ICP-MS
Excimer laser ablation system
TIMS - Thermal Ionisation Mass Spectrometer
Micromill
Light microscopy
This equipment is part of a state of the art facility for the preparation and analysis of chemical and isotopic analysis, with a wet chemistry laboratory and an ultra-clean chemical separation laboratory. It opened in 2006.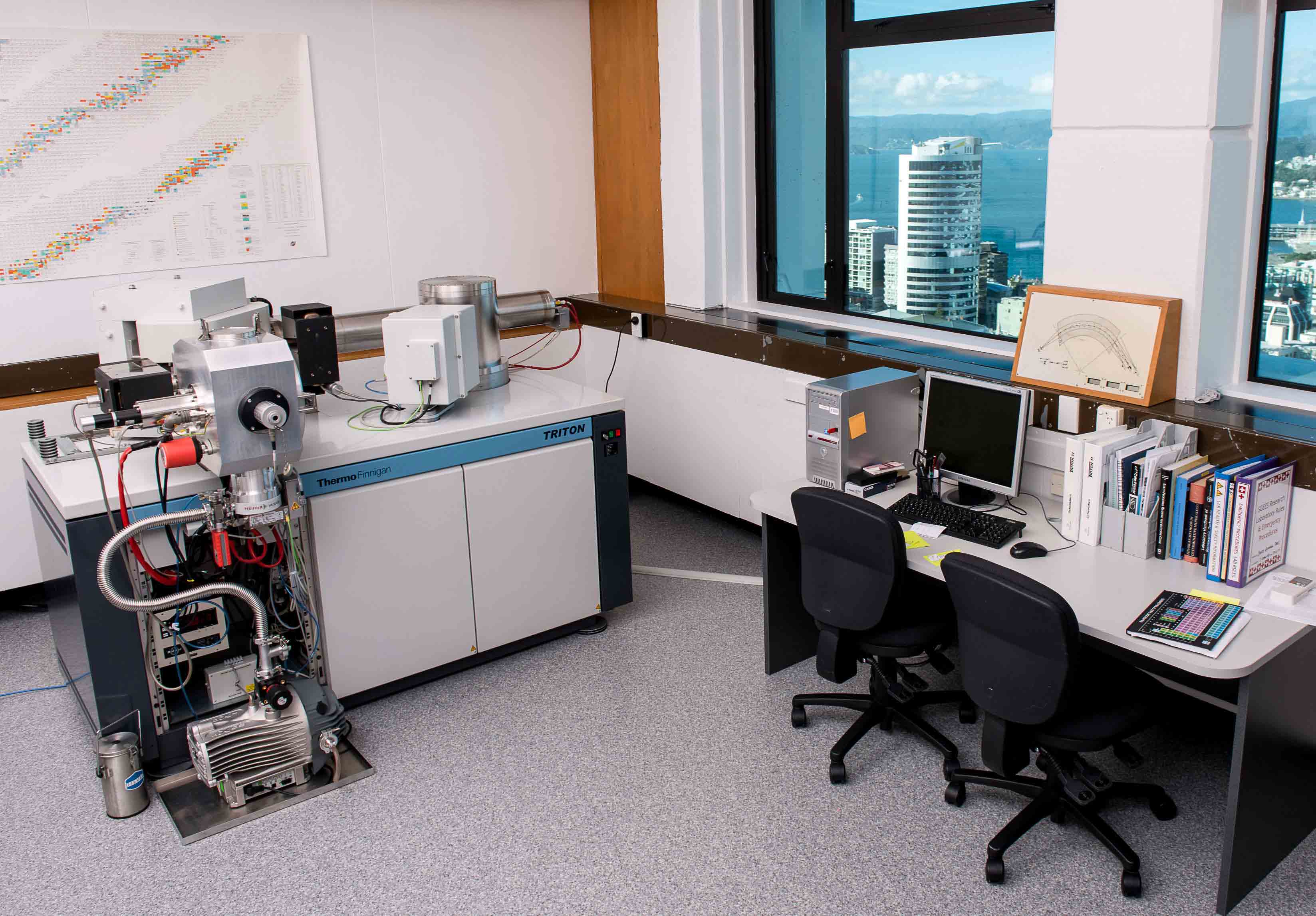 The ICP-MS laboratory houses two Inductively Coupled Plasma Mass Spectrometers - a quadrupole ICP-MS and sector-field ICP-MS that are primarily used for trace element concentration analysis. Samples can be analysed either in situ as solids (using a deep UV laser) or in solution, following chemical processing.
A Triton TIMS instrument is dedicated to the measurement of Nd, Sr, Pb and U-Th isotopes.
A JEOL Superprobe electronprobe microanalyser (EPMA) allows in situ major element and trace element analyses and imaging of solid samples.
Our sample preparation, rock crushing and mineral separation facilities were completed in early 2012, and a purpose-built cosmogenic nuclide laboratory for the preparation of samples for cosmogenic dating was completed in 2014.
A new Excimer laser ablation system (Resonetics S155-SE, 193nm) was installed in early 2015, and can be coupled to both of the quadrupole and sector-field ICP-MS instruments.
Through collaborative arrangements worldwide, we also utilise additional equipment including: multi-collector ICP-MS, ion microprobe (SIMS), nano-SIMS, and Fourier Transform Infra Red spectroscopy (FTIR).
Read more about our facilities.
Staff and Students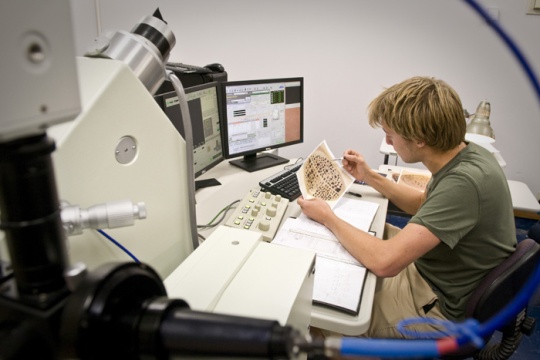 The geochemistry and petrology facilities directly underpin the research of around 20 postgraduate students in the VGP group. Other staff and students in the School and other New Zealand universities also make use of the facility. We collaborate with the Antarctic Research Centre, GNS Science and NIWA.
Read more about our group members.