Geological Collections
The School of Geography, Environment and Earth Sciences maintains a collection of rocks, minerals and fossils used for reference and identification purposes.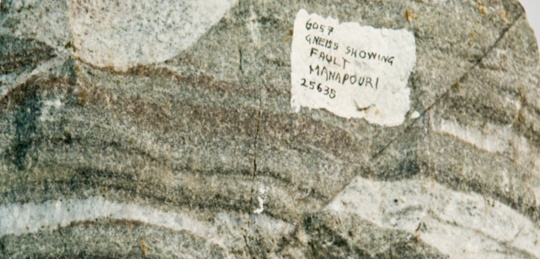 Our petrology collection is mostly thesis and Antarctic expedition material. The fossil collection includes New Zealand-type specimens, as well as material collected by staff and students on field exercises both in New Zealand and overseas.
The School collection is being updated and added to the following online databases:
PETLAB - a rock catalogue and geoanalytical database, operated by GNS Science.
FRED (Fossil Record Electronic Database) is a recording scheme for fossil localities in New Zealand, also maintained by GNS Science.
Cenozoic Mollusca of New Zealand is a searchable reference on New Zealand Cenozoic fossil mollusca.