Industrial Design students announced as runners-up in major national design award
Three third year industrial design students at Victoria University of Wellington's School of Design are the national runners-up for the prestigious James Dyson Award.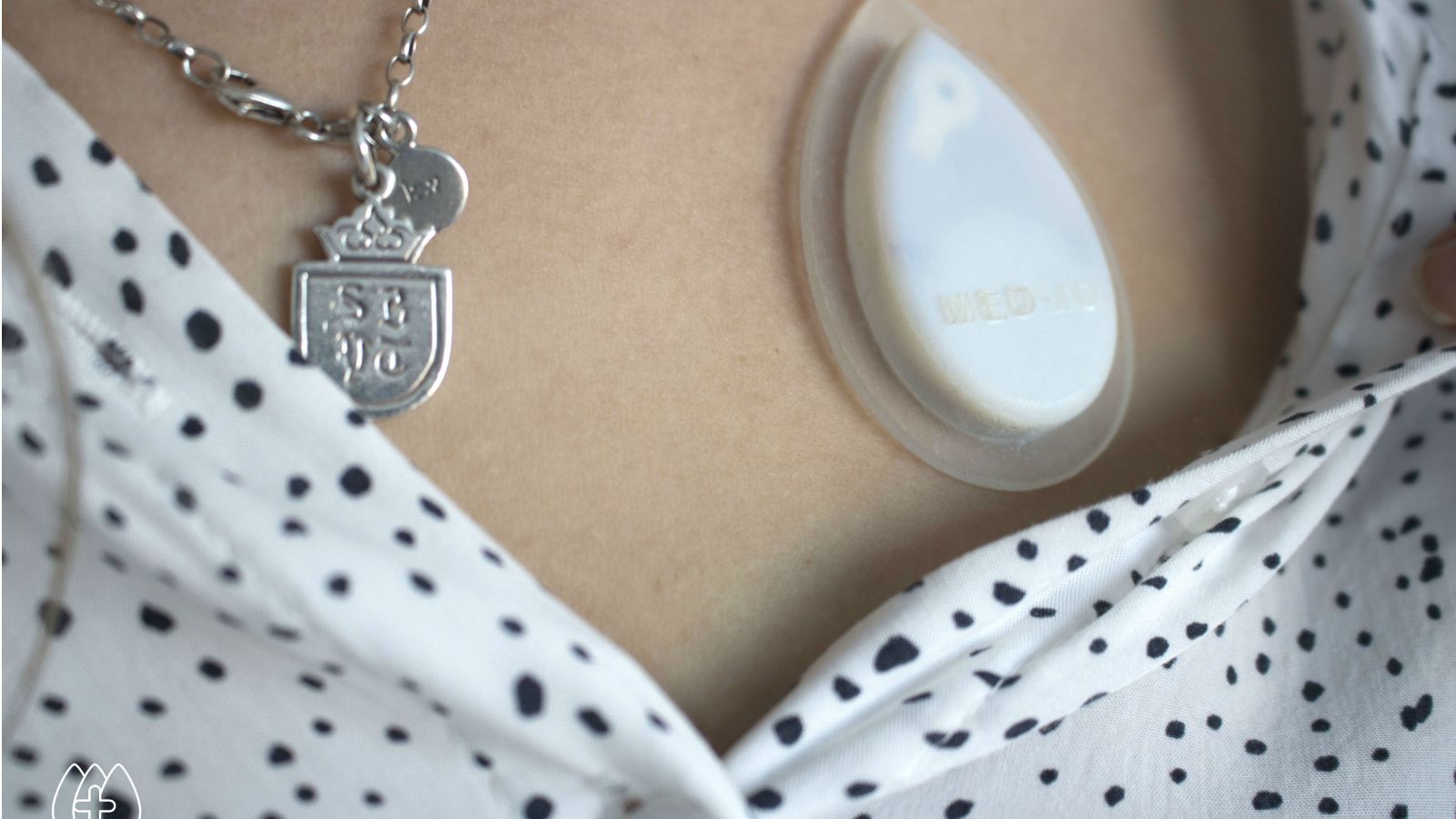 Update 19/10/2018: MEDMO was announced today as one of the international top 20 finalists for the James Dyson Award 2018. These 20 entries were selected from thousands of finalists across 27 countries. Sir James Dyson will select the winner and two runners-up from these 20 projects, with the winner receiving £30,000, and the two runners up receiving £5,000, to kick-start the development of their early prototypes into products.
Ana Morris, Courtney Naismith, and Glen Askey received the award for an invention called MEDMO, a digital healthcare device designed to help manage medical drains. It consists of a monitor for fluid flow and a small device that sticks onto a patient's skin. The device will buzz when the drain is full, or when there's a blockage or other issue. Patients can also download an app which allows them to monitor the device and other basic health measurements like body temperature.
Ana was inspired to make the design after seeing medical difficulties experienced by her grandmother post-mastectomy. Ana's grandmother came home with a medical drain, and the drain got blocked, which can lead to serious infections and other health problems. As her grandmother lived rurally, no-one noticed the problem until a visit from the district health nurse 20 hours later.
Ana began working on the concept for a monitoring system at the beginning of 2018, with her fellow students joining her for the later stages of the design that took around a month to pull together. The initial design was developed as part of the Industrial Design 341: Mass Production and Digital Manufacturing course. After creating a prototype, the three students decided to enter their design into the James Dyson Award.
The James Dyson Award is an international design award open to design and engineering students and new graduates. It aims to get young people excited about design engineering and inspire them to solve problems through design. The Award selects national winners and runners-up from each eligible country, with the national winners going on to compete for an international award.
"It's pretty exciting to have our work recognised internationally, and to have the James Dyson judging team validate our ideas and the approach we have taken," says Glen. "It was a great opportunity to be able to work as a team on a project like this."
The students hope to keep working on the project in the future.
"We are looking into applying for a provisional patent, but our immediate attention is on our current study," says Glen. "We would all love to continue working on this product and to explore some of the broader ideas we had to cut in order to make the deadlines, if such an opportunity should arise."