Nicole Hone
Find out how the Bachelor of Industrial Design course has helped Nicole grow as a designer.
Nicole Hone always had a passion for visual arts and graphics so when she was looking at university study, she wanted to expand on her passion and gain creative expertise.
She chose Victoria University of Wellington's Industrial Design programme, which really got her thinking.
"It challenged me to consider the entire design process from critically thinking about ideas, through to product execution. Critiques from lecturers and tutors were valuable learning experiences to help me grow as a designer."
The programme exposes students to a wide range of historical, contemporary and future theories and approaches within Industrial Design, and has a strong emphasis on industry collaboration.
Her Master's research into 4D multi-material printing is the perfect example of creativity blending with product design, and it's been drawing international attention.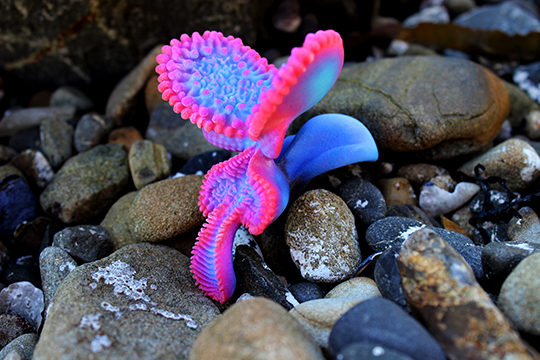 Her beautiful printed objects named 'Hydrophytes' are futuristic 'plants' that have the ability to respond to their surroundings in an uncannily lifelike way. Her unique technique with 3D printing has potential application in the film and exhibition industries, with praise already from Weta Workshop and 3D printing company Stratasys.
Hydrophytes have been featured on design website designboom and Nicole has also been interviewed on Newshub .