Rebecca Jervis
Meet Rebecca, a student with a passion for digital design, including animation, app and game design.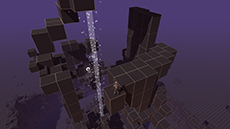 An interest in animation drew Rebecca Jervis to enrol in Media Design.
"I was particularly drawn to this programme of study because of the collaboration with the School of Engineering and Computer Science, which helped develop a really in-depth understanding of animation. The courses I took also exposed me to new areas of design, and I found my passion was web and app design."
Rebecca found the close connections with industry at Victoria University of Wellington invaluable.
"I presented my final-year game design project to the Game Developers of Wellington Meetup, which is held at the Te Aro campus, and many industry experts attended. It was exciting to be able to share my research with a group of people involved in that industry.
"I also took part in the 'Summer of Tech', an incredible initiative offered to all Wellington-based students, helping them find work in the IT sector. Through Summer of Tech I secured a job in app design."