Welcome
Welcome from the Head of the School of Design Innovation.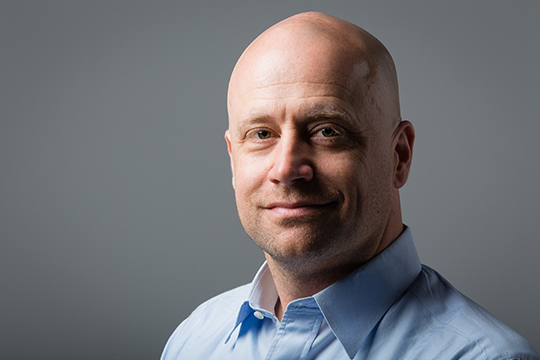 We've held for some time that the School of Design Innovation is a leader in New Zealand design education, with cutting edge programmes, the latest digital technologies, world-class educators, researchers and industry partners. And now we can proudly back up that claim with the results of the TEC's recent ranking of New Zealand Universities, which placed Victoria University of Wellington as the number one university in the nation for research quality and the School of Design Innovation as first in design.
One of the reasons we have been able to establish a reputation for excellence is the distinctive character of design at the University. As a school we are committed to the exploration of innovative technologies and new modes and methods of design education and research, situated within social and environmentally engaged practice. We recognise that design thrives in an environment of porous boundaries and diverse teams, and as such we are fortunate to be a part of a vibrant research-focused university that facilitates collaborations with Engineering, Computer Science, Biology, Psychology, and Chemistry, as well Marketing, Management, Tourism, Film, Media Studies and many other disciplines. Such diversity accessed through minors, electives, co-taught courses and multi-disciplinary research allows our students and staff to anticipate emerging trends in professional design practice.
While we can't predict the future, we focus on preparing our students for the unknown. At the School of Design Innovation we teach our young designers to think creatively, critically and independently, to appreciate the importance of having a strong core skill set, and to seek positive, meaningful change in all that they do.
I invite you to join us.
Associate Professor Douglas Easterly
Head of School, Design Innovation