Tutoring in the School of Marketing and International Business
Information about applying to become a tutor in Marketing and International Business.
Tutors are an integral part of course delivery and provide a fundamental and supportive link between lecturers and students.
The undergraduate programme in Marketing and International Business is built around an extensive tutorial programme for 100-, 200- and 300-level courses.
We invite applications from 200 to 300-level students, postgraduate students, and BCom graduates with either a Marketing or International Business Major (or equivalent), preferably with experience of SMIB courses and the University environment.
Benefits of becoming a tutor
Our SMIB tutors are highly valued and work closely with the undergraduate support team (tutor manager, senior tutor and course administrators) to provide excellent support to our students.
Tutors develop key skills such as time management, giving effective feedback, and communicating ideas in front of student groups.
Tutors are provided with training and development opportunities that will enhance their leadership qualities, and build on their presentation skills and confidence.
Tutors start their career life with SMIB, and develop skills that are highly valued by employers and the workforce.
Tutors are provided with opportunities to meet other tutors and be part of an academic community.
How to apply
The 2024 application round is open. Applications close 30 November 2024.
The application will take approximately 5-10 minutes to complete. Have PDFs of your cover letter and CV ready.
Apply by completing this application form.
If you have any questions regarding tutoring, please contact Garry Tansley.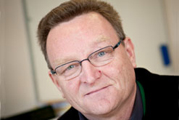 Undergraduate Programme Manager
School of Management

RH 1006, Rutherford House, 23 Lambton Quay
Contact me if you have any questions or for more information.