Tutoring in the School of Management
Information about applying to become a tutor at the School of Management.
The undergraduate programme in the School of Management is built around an extensive tutorial programme for 100, 200 and 300-level courses. Tutors are an integral part of course delivery and provide a fundamental and supportive link between lecturers and students.
Work with us in 2021
The School of Management invites applications for part-time tutoring positions in the following undergraduate Human Resource Management and Employment Relations (HRER), Management (MGMT) and Tourism Management (TOUR) courses in Trimester 2 and 3 2021.
HRER
Tri 2 – 303, 305
Tri 3 – 201, 320
MGMT
Tri 2 – 101, 205, 208, 307, 310, 312, 316, 318
Tri 3 – 202, 250, 311, 350
TOUR
Tri 2 – 102, 201, 202, 303, 304
Tri 3 – 320
Selection criteria
Key requirements:
Having been a PASS tutor is an advantage though not a requirement;
Having been an Āwhina or Pasifika mentor is an advantage though not a requirement;
At least an A- grade in the course you wish to tutor; or
Completed Hons in the respective subject area; or
Engaged in a Masters or PhD in the respective subject area.
Outgoing personality and an interest in the support and development of students;
Excellent communication skills;
Well organised and reliable;
Ability to work as a team member that includes academics & professional staff;
Willingness to follow school processes a must.
For further information please download the tutor information sheet.
How to apply
Complete the application form, and email together with a CV and covering letter outlining why you want to tutor to som@vuw.ac.nz. If you have tutored for Victoria University of Wellington previously, please include your most recent tutor evaluation with your application.
For enquiries about tutoring at the School of Management please contact: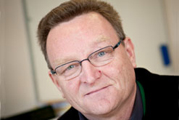 Undergraduate Programme Manager
School of Management

RH439, Rutherford House, 23 Lambton Quay