Asia–Pacific engagement
Wellington School of Business and Government is focused on research that supports New Zealand's business activity in the Asia–Pacific region.
The Asia–Pacific region is one of the fastest growing in the world, presenting a huge opportunity for the New Zealand economy. Many of our country's most important economic trading partners are located in the region, particularly on the Pacific Rim.
To take full advantage of these opportunities, New Zealand's business leaders must be supported with research that can guide their engagement and expose new opportunities.
Wellington School of Business and Government is ideally positioned—in both our capital-city location and depth of talent—to lead this research. We aim to be internationally recognised as New Zealand's centre for research that advances the country's economic relations in the Asia–Pacific.
Our research addresses the issues and challenges faced by New Zealand businesses. Our breadth of knowledge and diverse expertise allows us to take a holistic approach to address these challenges, encouraging New Zealand businesses to thrive in the Asia–Pacific region.
Featured research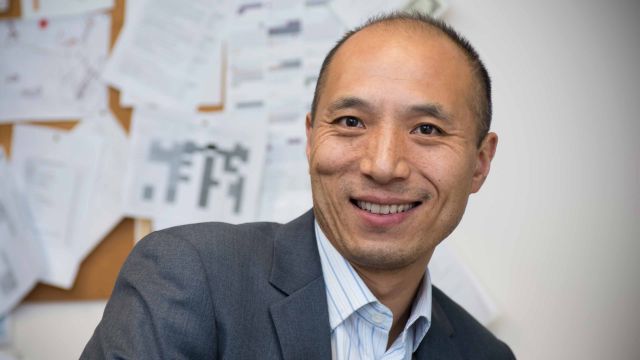 Associate Professor Hongzhi Gao is engaged in research that seeks to help New Zealand exporters weather trade wars and other political disruptions to trade.