Developing people capability in Māori organisations
Dr Jesse Pirini's distinctive research explores the role that iwi and hapū based organisations can play in their communities—particularly in people development.
Māori and Iwi organisations play a large and important role in New Zealand's economy—the Māori economy alone is estimated to be worth $50 billion. As iwi and hapū-based organisations and businesses continue to grow one of the challenges they face is how best to develop capability and connections with people in their communities.
Dr Jesse Pirini, a lecturer in management at Wellington School of Business and Government, has long been interested in the ways that people connect and interact in organisations and the impact this has on capability. It was in 2015 while Dr Pirini was working with a Māori trust to support their people capability development that he recognised the issues Māori organisations face in this area.
"I noticed a lot of challenges coming up around how best to develop capability, and also how to connect with Trust members," says Dr Pirini. "I've continued to notice these challenges coming up for other Māori organisations, and I've also seen people doing some really innovative things to address them."
Since then Dr Pirini has started to focus his research on developing approaches that Māori and Iwi organisations can use to support their people.
"There are a bunch of questions that I'm interested in exploring through my research with Māori organisations," says Dr Pirini. "One core question I'm exploring relates to the role that iwi and hapū based organisations take within their wider Māori communities. There's a lot being done by Māori organisations to develop people capability, and I'm hoping to find out what people are doing well, and what challenges they are facing. There's also a really interesting role that entrepreneurship can play, both in providing products and services that are important to a community, and also giving people access to new development pathways"
"Another question that I'm exploring is how Māori organisations, especially those that are hapū and iwi-based, sustain and grow connections with their members who have whakapapa ties. Over time these connections can naturally become diluted. These connections might be a key way that people express and develop their Māori identity. So, I'm hoping to find out how people are connecting with hapū and iwi-based organisations, and how these organisations are maintaining and growing connections with different and distant whānau," says Dr Pirini.
At the moment, Dr Pirini's research is focused on exploring people's different perspectives on Māori economic development.
"I'm looking at the different types of outcomes, beyond financial ones, that people want and expect from Māori economic development," says Dr Pirini. "This ties into the different kinds of values that people attribute to Māori organisations, things like manaakitanga (hospitality), whanaungatanga (relationships) and kaitiakitanga (guardianship). How do organisations at all different kinds of scale express these values, and at times, balance them?"
"Ultimately, I hope that my research will help organisations to express and explore an approach to development that strengthens tino rangatiratanga."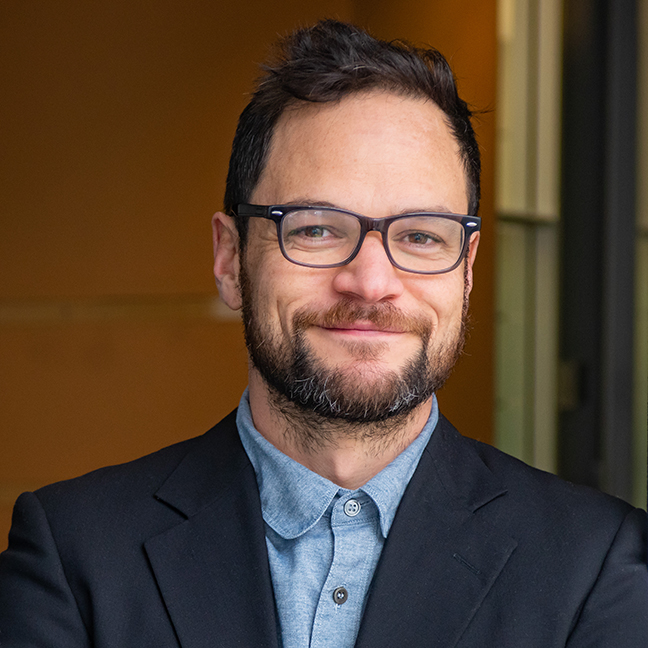 Director of the Atom Innovation Space
Wellington School of Business and Government
RH 1016, Rutherford House, 23 Lambton Quay