Tutoring in the School of Information Management
Information about applying to become a tutor at the School of Information Management.
The undergraduate programme in the School of Information Management (SIM) is built around an extensive tutorial programme for 100, 200, and 300 level courses.
We're looking for passionate graduates and/or students majoring in Information Systems (or Data Science for DATA101) who have obtained a grade of B+ or higher in the courses you would like to tutor.
These tutoring positions are based in Wellington, between Kelburn and Pipitea campuses. Some positions may include an online component which you might be required to be on campus for.
A successful candidate will have:
preferably completed course(s) they wish to tutor within the last two years
achieved well in courses that they wish to tutor and have a good academic transcript in general
some experience in tutoring or other relevant areas
good people skills and a high level of confidence, or be looking forward to building confidence
a passion and interest in Information Management education
excellent communication and organising skills, and
willingness to work as part of a flexible, close-knit, and collaborative team.
Ideally, you'll be returning to study as these are part-time positions, of roughly 10 hours a week. These hours will fluctuate depending on course, marking schedule, and assessment types. Opportunities may be available for individuals seeking fewer than 10 hours work a week.
Benefits of becoming a tutor
Our SIM tutors are highly valued and work closely with the undergraduate support team (tutor manager, senior tutor and course administrators) to provide excellent support to our students.
Tutors develop key skills such as time management, giving effective feedback, and communicating ideas in front of student groups.
Tutors are provided with training and development opportunities that will enhance their leadership qualities, and build on their presentation skills and confidence.
Tutors start their career life with SIM, and develop skills that are highly valued by employers and the workforce.
Tutors are paid a competitive rate and are provided with shared office space at Pipitea and Kelburn.
Tutors are provided with opportunities to meet other tutors and be part of an academic community.
Positions available
Applications will open for Trimester 2, 2021 later in the year. In the meantime, we are happy to receive expressions of interest for tutoring Trimester 2 and 3 courses.
Positions remain open until filled.
Trimester 2, 2021
INFO101 Foundations of Information Systems
INFO141 Systems Analysis
INFO151 Databases
INFO226 Application Development
INFO264 Business Analytics
INFO281 Advanced Database
INFO 354 Digital Strategy
INFO 376 Enterprise Architecture
Trimester 3, 2021
INFO334 Digital Business Innovation
How to apply
Apply by filling in the tutor application form.
Complete the form and upload your CV and a cover letter outlining why you would like to tutor, what value you could add or insights you can bring, and any previous or relevant experience.
Interviews
Interviews for Trimester 2 will be confirmed later in the year.
Role description
Enquiries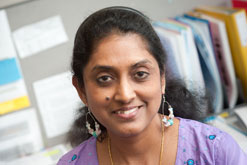 Usha Varatharaju
School Manager
School of Economics and Finance

RH318, Rutherford House, 23 Lambton Quay