Te Ao Hurihuri
Find out about research and practice in design by tangata whenua with a focus on mātauranga Māori and kaupapa Māori research.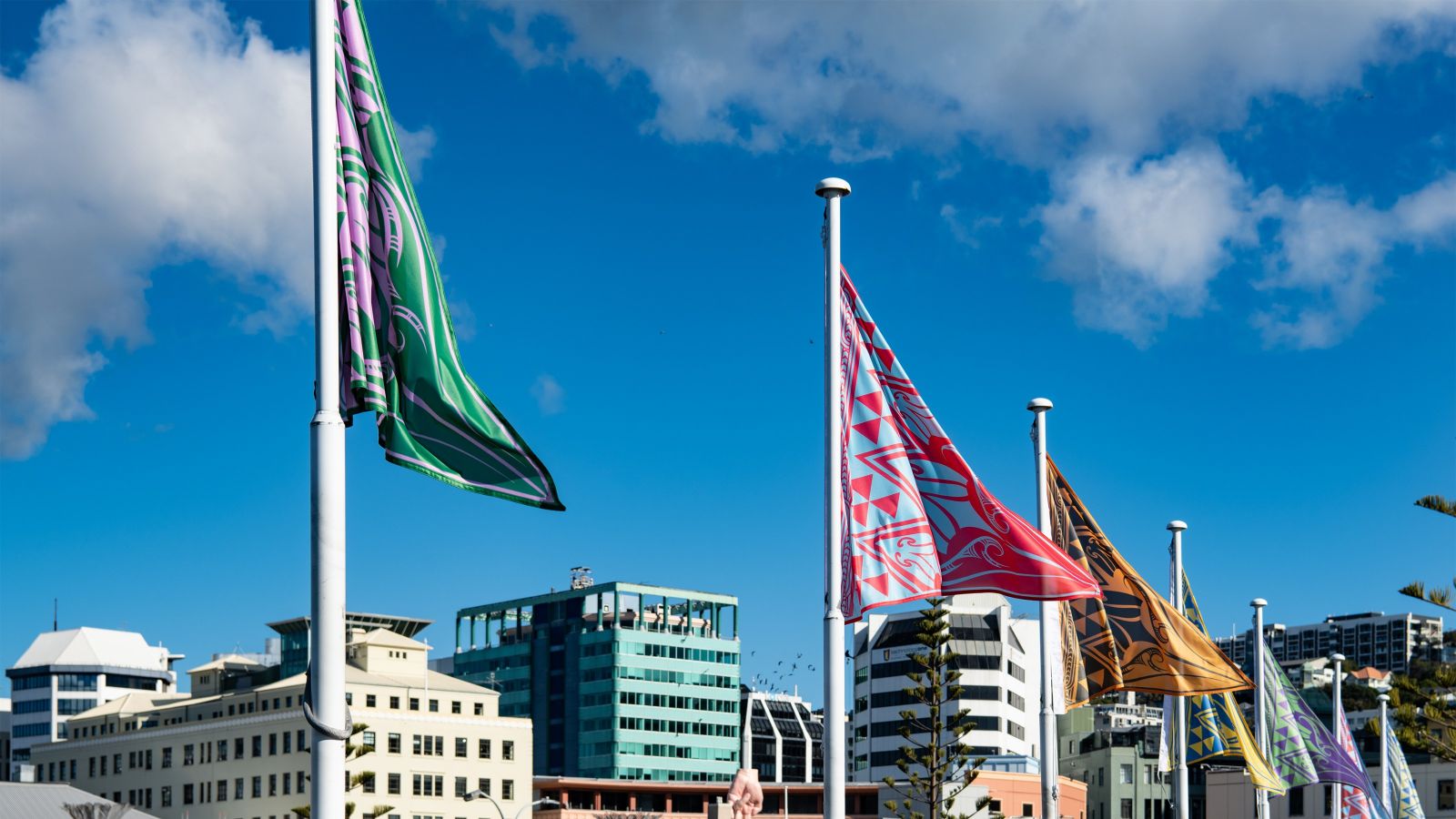 Research with and for the benefit of iwi, decolonisation, and spatial/design justice issues.
Academic staff
Name
Research interests
David Hakaraia

Māori traditions and narratives to express and develop a contemporary Māori visual language
Traditional and modern digital fabrication techniques to express more culturally appropriate design solutions that acknowledge mātauranga Māori
Narratives that express Māori heritage

Ngāti Ruanui and Taranaki W'ānui, School of Design Innovation

Decolonising design methodologies in fashion and textiles
Indigenous epistemologies and social sustainability
Critical design thinking
Kaupapa Māori
Visual moving image making
Fine arts and installation-based practices

Tuakana Metuarau

Filmmaking and animation
Game development
History of video game home consoles and how their data could be stored and catalogued through the video game medium itself

Ngāti Porou and Te Whānau-ā-Apanui, School of Architecture

New product development with an interest in different strategies that challenge existing structures and methods
Furniture design
Study options
The following postgraduate programmes allow you to pursue research in the area of Te Ao Hurihuri:
Master of Design Innovation (MDI)
Expand on your Bachelor's degree and get a head start in your career with advanced study and research in design.
The Master of Design Innovation is ideal for students interested in doing a balance of coursework and independent research. That research—in the form of a research portfolio—should aim to change the status quo of design through disruptive or breakthrough innovation.
Choose the area of research and design that interests you from our list of available disciplines.
Find out more about the Master of Design Innovation (MDI).
Master of Design (MDes)
Advance your knowledge in an area of design that interests you, and enhance your theoretical and practical design expertise.
The Master of Design is a research degree for students who already have a solid understanding of design research methodology.
Find out more about the Master of Design (MDes).
PhD
A PhD is an advanced research qualification carried out under academic supervision. It is the highest degree offered by the Wellington Faculty of Architecture and Design Innovation.
The PhD thesis is a major piece of original research that demonstrates your ability to carry out independent research. It should make a significant and original contribution to knowledge or understanding in your chosen field of study. As well as intelligence and an aptitude for research, the degree requires considerable dedication and tenacity.
The minimum period of registration before a PhD thesis can be submitted for examination is 36 months full time (or equivalent).
Find out more about the PhD.