Living, studying, and mountain biking at Te Herenga Waka—Victoria University of Wellington
Second year student Sammie Maxwell is a resident at Helen Lowry Hall (HLH), and is a three-time mountain biking champion in New Zealand.
Helen Lowry Hall is one of our halls of residence located in the suburb of Karori that has a strong mountain biking community. It boasts facilities for bike storage, workshops, and is a stone's throw away from the Makara Peak bike park.
We spoke to Sammie about how her studies at Te Herenga Waka and living at HLH supports her sporting lifestyle.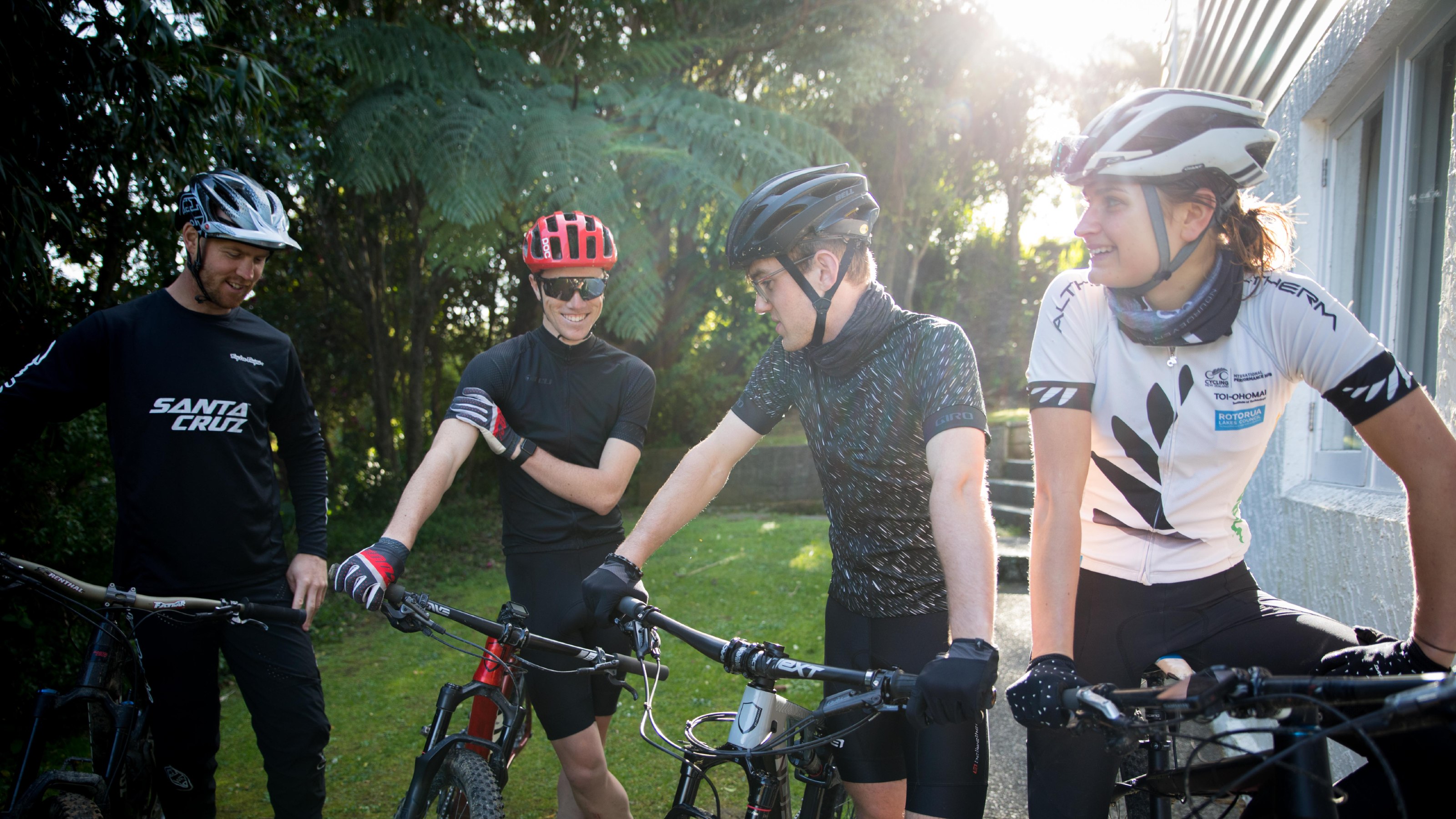 How has the tailored mountain biking accommodation at Helen Lowry Hall helped you?
Helen Lowry Hall has given me a space where I can focus on my mountain biking while still being involved in my studies. The hall has provided me with a space that I can dedicate to training, with gym and indoor cycling set-ups. But importantly at the same time, the hall gives me a space where I can chill out with my mates when not riding and helps me balance my training and studying with chill out time, something I have struggled to do in the past!
I think if I had gone to another hall, it would have been much harder to stay involved in the cycle community. HLH has really allowed me to stay active on the bike and focus on my studies at the same time.
What are the best parts of living at HLH, and in this MTB-focused hall?
Being around other mates that love to cycle is a highlight and being based out in suburbia with only a short 3-minute ride to the park is awesome! I love to be in nature, so HLH really spoke to me.
Has the house helped with your study, making friends, MTB development?
Living at HLH has given me connections with like-minded students, and study night opportunities. The hall has been amazing in helping arrange training sessions with Bryn Dickerson, a World Cup rider, who has really helped me progress my skills.
Sammie is a role model for other student athletes; she is excelling academically while putting in long hours on the bike, doing what she loves, proving that performing both at a high level is absolutely achievable. Keep up the great work Sammie!