Fusion ensemble
Learn to develop your repertoire by joining the New Zealand School of Music's fusion ensemble.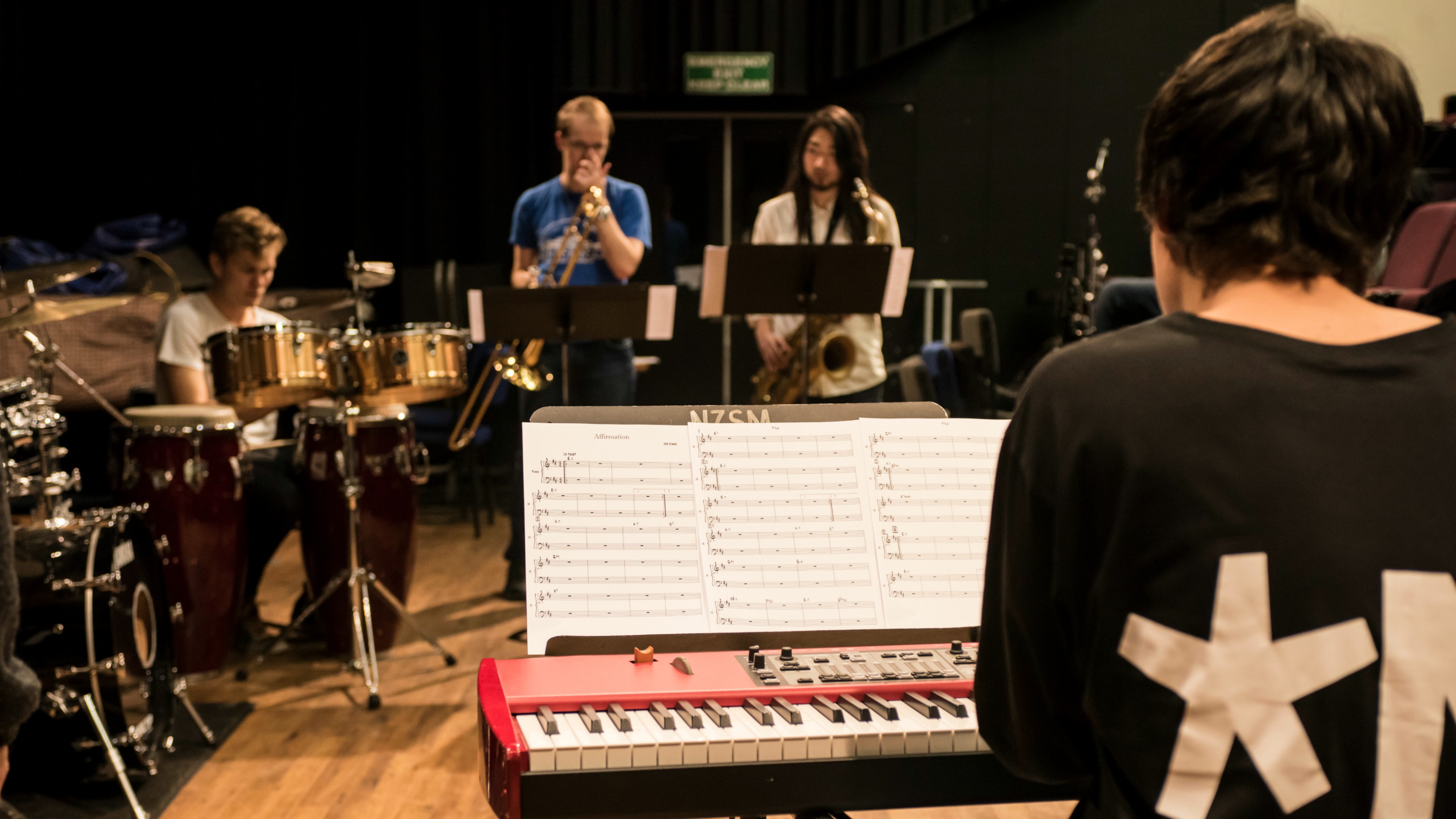 Be part of the NZSM Fusion Ensemble to learn practical skills for fusion and jazz-rock ensemble playing and developing a knowledge of this musical style and repertoire.
Members learn the styles of Chick Corea, Herbie Hancock, Billy Cobham, Tower of Power, Marcus Miller, Etta James, The Powder Blues Band, John Scofield, Chaka Khan; all the material that a musician will require in the world of professional music.