Composer in Residence
Meet the past and present composers in residence at the New Zealand School of Music.
***February 2021: the Composer in Residence programme is currently on hold while we seek new funding options***
The New Zealand School of Music annually hosts a Composer-in-Residence for 12 months from 1 July to 30 June the following year. The position is officially known as The Creative New Zealand Composer-in-Residence at the New Zealand School of Music (formerly known as the Creative New Zealand/Jack C. Richards Composer-in-Residence).
The appointment is generously funded by Creative New Zealand, with NZSM acting as host organisation. The role has been created to foster New Zealand musical composition by providing the appointee with the opportunity to compose full-time. The appointee must be resident in Wellington for the full term of employment. While there is no obligation of formal teaching at NZSM, some contribution is expected to be made to NZSM's cultural and academic life, in a manner appropriate to the current composer's personal strengths and preferences.
The Lilburn Residence Trust has agreed in principle to offer the former home of Douglas Lilburn at 22 Ascot Street, Thorndon to the Composer in Residence for the year.
In order to develop relationships between Wellington musicians and the composer-in-residence, applicants are encouraged to write for specific Wellington-based performers and ensembles and NZSM is happy to facilitate this process through our network of colleagues and professional contacts.
History of the Composer-in-Residence scheme
The Composer-in-Residence scheme at the New Zealand School of Music was established in 2004, and is one of only three annual composer residencies in New Zealand. It is generally considered the most prestigious and offers a substantial range of professional development opportunities for the successful composer. The residency is particularly notable for the number of expatriate New Zealand composers who are 'lured back' to New Zealand for the opportunity of working full-time on their professional development.
To date, the Composer-in-Residence scheme has resulted in over 50 new works, ranging from works for jazz ensemble, to operas, to works for full symphony orchestra, to works involving musical robots.
Below is a list of composers who have held the residency, and the work completed during their time.
2004–2005 James Gardner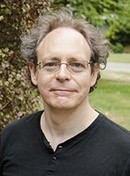 James was the first Composer-in-Residence appointed, and rented a house out in Paekakariki. He worked closely with a number of postgraduate composers at the newly-formed New Zealand School of Music. James's work during the period of his residency included:
Local Economy (2004–2006) 19-division trumpet and percussion. Commissioned and premiered by duo Contour with funding from Creative New Zealand.
ever not quite for piano and string quartet (dedicated to Jack Body for his 60th birthday)
Umbra Mortis for 14 voices, premiered by Madeleine Pierard (soprano), Christopher Warwick (countertenor), Tudor Consort
Beginning a new work for string quartet
2005–2006 Dame Gillian Whitehead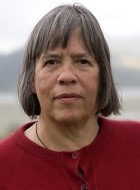 Gillian, normally resident in Dunedin, was the first composer to stay at the Lilburn Residence as part of the Composer-in-Residence scheme. She was the subject of a documentary about her year, entitled Gillian WhiteheadComposer in Residence.Gillian's work during this period included:
Hineteiwaiwa, for taonga puoro, voice and 10 instruments
Karohirohi, for orchestra and harp for the New Zealand Symphony Orchestra and Carolyn Mills
a movement for the Davy Passion, a collaborative project with Wellington composers
beginning Puhake ki te rangi for taonga puoro and string quartet
2006–2007 Lyell Cresswell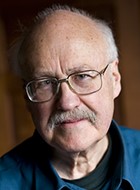 Lyell came from Edinburgh to be take up the position of Composer-in-Residence. Apart from being involved in the Composers' Association of New Zealand hosting of the Asia Pacific Festival and Conference, and SOUNZ's hosting of the International Association of Music Information Centres' Conference, Lyell's work during the period of his residency included:
Alas! How Swift for trumpet and orchestra, premiered by the New Zealand Symphony Orchestra
Canterbury Rhymes for mezzo-soprano and orchestra, premiered by the Christchurch Symphony Orchestra
Mezzotinto for solo piano, premiered by Stephen De Pledge
Two Pages for solo viola, premiered by Gillian Ansell
beginning The Perfect Woman, a short opera premiered by Scottish Opera
2007–2008 Ross Harris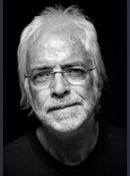 Ross, based in Wellington, had previously lectured at the Victoria University of Wellington School of Music, and so already knew the staff and students well. Ross's work during the period of his residency included:
Trombone Opera for trombone and ensemble, premiered by Stroma
Symphony III for orchestra, premiered by Auckland Philharmonia
Variation 25 for string quartet, premiered by the New Zealand String Quartet
The Floating Bride for soprano and piano, premiered at the Adam Chamber Music Festival 2009
2008–2009 Helen Bowater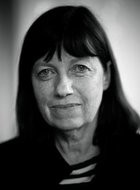 Helen returned to her home town of Wellington from Waiheke Island to take up the Composer-in-Residence position. Helen's work during her residency included:
Atsinganos for solo violin, published by Wai-te-ata Music Press
Nekhbet for solo piano, premiered by Wojciech Wisniewski and published by Wai-te-ata Music Press
sama-sama for flute, viola and harp
2009–2010 John Rae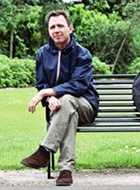 John was the first jazz composer to hold the Composer-in-Residence position. Because of his background in jazz, John was able to collaborate with musicians at the New Zealand School of Music. John's work during his residency included:
a number of works for jazz ensembles, orchestra, solo piano, string quartet and string quartet with saxophone
collaboration with Fariba Hachtroudi, the writer-in-residence at the Randell Cottage
2010–2011 Chris Gendall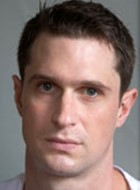 Chris returned to Wellington from New York to take up the residency. Chris's work during his residency included:
Gravitas for the New Zealand Symphony Orchestra.
Eigene Gestalt for SMP Ensemble.
beginning Reckless Abandon for saxophone, violin and piano
---
2011–2012 Juliet Palmer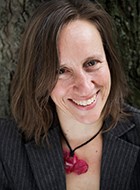 Juliet arrived from Toronto, Canada to take up residence with her husband James Rolfe, a leading Canadian composer, and their daughter Miriam. Juliet was the first composer to have a residency with Orchestra Wellington, through a partnership with the New Zealand School of Music. Juliet's work during her residency included:
Like an Old Tale, a chamber opera for chorus, ensemble, six vocal soloists and electroacoustics
Nails as a Rose for gamelan orchestra
revision of Shelter, a full-length opera
beginning a large-scale a capella opera Sweat
beginning Three Pop Songs 'Solid Gold' for mezzo and orchestra, premiered by Orchestra Wellington and Madeleine Pierard in late 2013
2012–2013 David Downes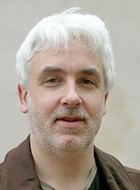 David is based in Wellington, and has particular interests in computer animation, mechatronics and other technology-related projects. David's work during his residency included:
beginning work on a new string quartet
beginning work on Confusion of Tongues, an electroacoustic work featuring samples of improvising string players
Dog Eat Dog for Strike, as part of their stage show Between Zero and One
Defense Mechanism, for mechatronic drum kit and Disklavier.
2013–2014 Jeroen Speak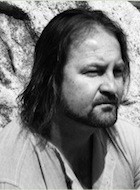 Jeroen moved from London to Wellington together with partner Dorothy Ker, a visiting Research Fellow on leave from her position at the University of Sheffield. Jeroen's work during his residency included:
revision of Tarantelle for solo cello
String Quartet 3
Eratosthenes' Sieve for ensemble, premiered by Stroma
Particle Dust for percussion
Shadow Aspect for solo piano
Entropy for solo organ, premiered by Jeroen as part of an SMP Ensemble concert
2014–2015 David Long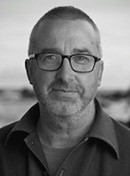 David was the first Composer-in-Residence to be appointed whose strengths were primarily in scoring for film and dance. David's work during the period of his residency included:
beginning an 18-minute piece for chamber orchestra, textural guitar and robotics, in collaboration with NZSM lecturer Dr. Jim Murphy, premiered by Orchestra Wellington.
completed an album, O Potassium, with experimental band The Labcoats
worked towards a show with the choreographer Malia Johnston
a live performance of music set to poems from The World's Wife by Carol Ann Duffy, in collaboration with actors Fiona Samuel and Rachel House.
started work on a feature documentary 25 April, which included the mentoring of three postgraduate students at the NZSM as part of the composition and postproduction process at Park Road Post.
2015–2016 John Elmsly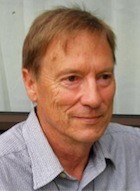 John's residency coincided with the 100th anniversary of Douglas Lilburn's birth. John was featured in TVNZ's programme Neighbourhood about Thorndon, its residents and history. John's work during his residency included:
Three for Four for the Aotea Flute Ensemble
In October Light for mixed chamber ensemble, premiered by Stroma at a concert marking Lilburn's centenary
collaborating with Reuben Chin to create One Mouth, Two Voices for soprano and alto saxophones
rewriting Three for Four into a compact version called Variations on a Prelude: Three for Four to One
2016–2017 Alison Isadora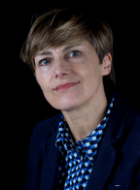 Alison moved from Amsterdam to Wellington to take up the residence. Her husband, Dutch composer Jan-Bas Bollen was able to visit her in the Lilburn Residence for 3 months. Alison's work during her residency included:
Blessing, in memoriam Jack Body, for mixed choir, premiered by Baroque Voices.
For John, for Australian cellist, John Addison.
54 Events and Their Offspring, for soprano and recorder, premiered by Rowena Simpson and Kamala Bain.
collaboration with Jan-Bas Bollen on Critical State, a cross-media performance work for midi violin, bass guitar and realtime image and sound processing. Performed throughout the country.
Wetonan Cycle, for Cirebon gamelan.
Songs of Remembering #1, for soprano and violin, premiered by Rowena Simpson and Alison.
beginning Alt, for string quartet, premiered by Stroma.
2017–2018 Rob Thorne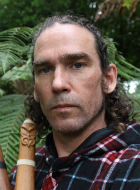 Rob Thorne premiered his work Tomokanga for tango puoro and string quartet to great acclaim at the 2018 NZ Festival with the NZ String Quartet, and an orchestral arrangement was later workshopped by the New Zealand School of Music (NZSM) Orchestra. He followed this up with a NZ tour with Berlin-based electronics artist Fis, performing new works. He also collaborated with composers such as Celeste Oram, Alex Taylor, Dugal McKinnon and Thomas Voyce, and performed in Darmstadt and at the Wellington Matariki ki Pōneke events. In early 2018 he released a new album, Rewa (Rattle Records RAT D083) and is working on another for drums and taonga puoro with Reece McNaughten/Big Flip The Massive. He also found time to attend WOMEX'17 in Katowice, Poland and present a paper at the 2017 NZ Musicological Society Conference. Rob also helped develop a new course in Māori music that he will deliver later in 2018, gave various guest lectures, led two composers workshops and collaborated with a number of NZSM students. Rob says of these collaborations that 'one of the most powerful elements of the residency comes from positioning me in the active and creative sphere of current and young/future composers hearts and minds.'
2018–2019 Antonia Barnett-McIntosh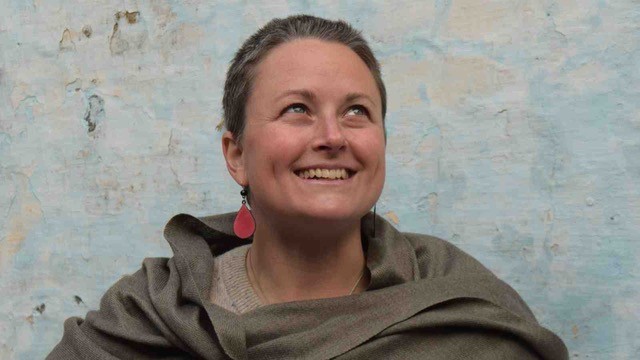 Antonia Barnett-McIntosh studied composition at Victoria University of Wellington, receiving a First Class Honours Bachelor of Music with Distinction and a Bachelor of Arts in History in 2006. In 2010 she graduated from the Guildhall School of Music and Drama in London with a Master of Music in Composition. She was Composer-in-Residence with Hubbub Group at the Wellcome Collection in London. Her work has been performed in Europe, the UK, Scandinavia, New Zealand and the United States. During her time at the NZSM, Ms Barnett-McIntosh will work on a composition involving spoken voice and ensemble, using recordings and interviews.
2019–2020 Salina Fisher
Salina returned to Wellington from New York where she had graduated with a Masters in Composition from the Manhattan School of Music. Together with her partner, composer/sound artist Zak Argabrite, she was resident at Lilburn Residence during New Zealand's Level 4 COVID-19 lockdown. Work completed during the residency include:
Mono no aware for cello and piano
Between, for shakuhachi, koto, viola, and cello
Kintsugi for piano trio
Heal for string quartet