Careers
Take a look at where study at the New Zealand School of Music—Te Kōkī can take you.
Graduates with degrees in music find employment in diverse fields. Careers range across all aspects of the music industry, and other industries such as film, theatre, social research, communications, arts and culture administration, events management, finance and law. Graduates are equipped with the skills necessary for employment in broadcasting, orchestral management, arts administration, and music education.
A few graduates achieve international and national recognition, becoming full time performers and composers. Others have portfolio careers that combine various professional music roles with other work.
Those who have talent can still be successful without gaining a degree, however formal study develops skills and knowledge, giving people a solid foundation from which to grow their careers and expand into other domains.
Graduates have well developed technical skills and knowledge in their major subject area. During their degree studies they also develop generic, transferable skills that are sought by employers. When writing a CV and preparing for interviews, it pays new graduates to analyse the course work they did. Specific examples are useful as evidence of the skills and knowledge they are offering an employer.
Performing and composing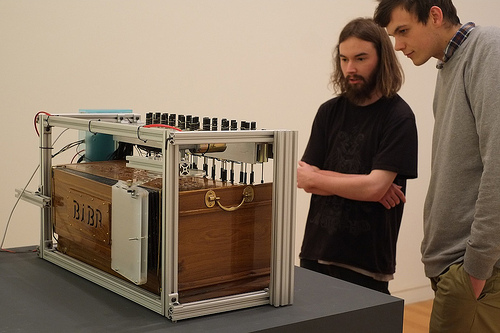 Presentation/performance skills
Reading and writing music
Vocal/manual dexterity
Concentration and focus
Interpersonal and communication skills
Leading/participating in small and large groups
Understanding group dynamics
Observing human interactions
Attuned and sensitive listening skills
Excellent verbal and written skills
Research and analysis
Advanced research strategies, accessing relevant information
Considering historical perspectives
Recognising cultural differences and similarities
Thinking critically
Evaluating information
Recognising the school/period/composer of a work
Comparing interpretations
Problem solving
Defining problem areas and their components
Taking multiple approaches to problems
Attending to details
Perceiving patterns/structures
Organisational skills
Planning programmes
Time management
Meeting deadlines
Downloads