Fast rise through the ranks of ethics research
Micheal Macaulay's research in public administration has a focus on ethics and has included an investigation into culture change in the New Zealand Police.
While the field of ethics has been a natural fit for Associate Professor Michael Macaulay, his first job in the field was a matter of serendipity rather than planning.
Associate Professor Macaulay had finished a PhD in political philosophy when Kathleen, his then partner and now wife, was offered a job in Middlesbrough in the United Kingdom. He wanted to join her and was told there was a research role going at Teesside University.
"The job was in the business school and I knew there was little chance someone with a political philosophy degree would get a job in the field of business. But there were professors there working in anti-corruption and transparency and they thought political philosophy could be useful for their work," he says.
Associate Professor Macaulay rose rapidly through the ranks of ethics and integrity research. By 2010, he was one of the youngest professors in his field in the UK.
He moved to Victoria University of Wellington in 2013 and from 2014 until early 2017 was Director of the Institute for Governance and Policy Studies.
He says he has particularly enjoyed the supportive research environment and working in a close-knit team.
Associate Professor Macaulay has maintained strong ties with the international research community. He is a visiting professor at the universities of Sunderland and York St John in the UK and chairs the European Group of Public Administration's permanent study group on integrity and quality of governance.
From 2013 until 2016, he was co-editor of the International Journal for Public Administration, and he has published extensively in leading international journals.
Associate Professor Macaulay also has a parallel research career in arts marketing and spent seven years as a judge in Teesside.
The arts marketing work came about after he and a semi-professional musician colleague decided to research the links between jazz improvisation and organisational improvisation. "Our first article won a best paper award, so the two of us ended up working on a few more papers in that area."
Associate Professor Macaulay was prompted to apply to become a judge when Kathleen ran a pub. The couple often found themselves in court as witnesses and it occurred to him he could be more productive on the bench than on the witness stand.
"I found it very challenging, particularly trying to rehabilitate the people who most needed rehabilitating," he says.
"It was only two or three years ago I began to fully appreciate what the benefits of that experience were for me. Teaching ethics and integrity is an unusual process: people don't wake up in the morning and think, 'Hmm, do I know right from wrong?' It's about how your views intersect with the views of other people. And when you're a judge there are no end of ethical questions to think about."
Associate Professor Macaulay has carried out many applied research projects, working with national and international organisations such as the United Nations Office on Drugs and Crime, the Council of Europe, and Transparency International chapters around the world.
In 2016, he worked with Mike Rowe, Professor of Criminology at Northumbria University in the UK, to look at culture change in the New Zealand Police in the decade since the 2007 Commission of Inquiry into Police Conduct.
As part of the project, they looked at online training for issues such as conflicts of interest, whistleblowing, and dealing with sexual assault allegations.
Associate Professor Macaulay says they were impressed by the New Zealand Police's lack of defensiveness and its genuine commitment to change in the wake of Louise Nicholas's fight for justice following her allegations of sexual assault and obstruction of evidence by police officers.
"The police have made great strides. To some extent they have feminised the force—it's much more about empathy and caring now and has a much higher number of female recruits," he says.
Associate Professor Macaulay is the first to agree cultivating a broad range of interests has been a hallmark of his career.
"In one sense, you look at the range of things I've done and think, 'This fellow can't make up his mind.' But they all flow into each other. Transparency and ethics are multidisciplinary and suit my interdisciplinary approach."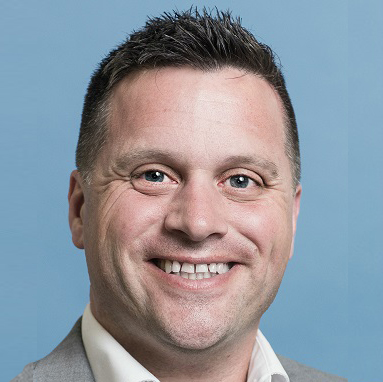 Director Doctoral Programmes
School of Government

RH510, Rutherford House, 23 Lambton Quay