Attend a careers expo
Register for a careers expo and promote your opportunities to graduates, meet motivated students and increase your organisation's profile.
A careers expo is the perfect way to build brand recognition for your organisation on campus and meet a large pool of young talent for current or future vacancies. We hold three specialised and one multi-disciplinary careers expo per year.
The expos run to a simple, informal format over a two or three-hour advertised period.
Set-up time is available an hour before the expo and our Employer Relations team will be present on the day to assist you to connect with our students.
We encourage you to attend more than one expo so you can reach students from a broad range of disciplines and backgrounds.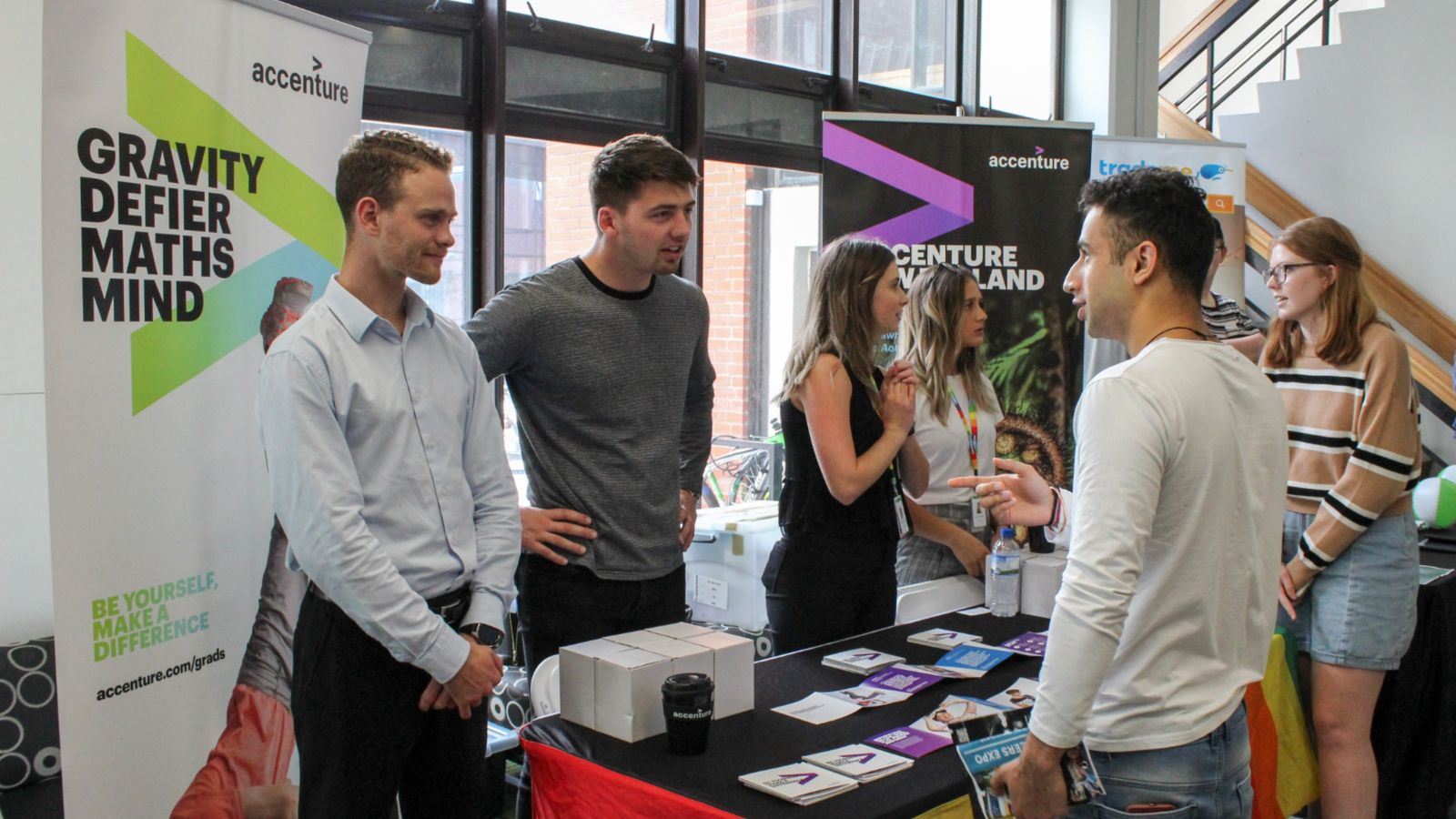 View gallery
Register for upcoming expos
Due to the ongoing COVID-19 situation we are unable to hold physical events such as Careers Expos until further notice. Our Employer Relations team are all set-up to facilitate digital engagement opportunities with our students, via Zoom webinar or a platform of your choice.
Complete the digital presentation request form to get the ball rolling. Our Employer Relations Consultant Mike Parkes is more than happy to chat with you about your wider engagement needs, and to outline all the avenues we have available to promote your opportunities. We look forward to welcoming you back on campus soon.
Related links