Using virtual reality to provide meaningful education on sustainability
Associate Professor Christian Schott's research has led to the development of a VR experience that lets students experience cultures around the world.
Associate Professor Christian Schott and his team are researching how virtual reality technology can be used for experiential education by developing virtual replications of real places facing sustainability challenges and studying user responses to those virtual experiences.
"This research project is motivated by the need for students to understand the pressing and complex challenges of sustainability and climate change without contributing to these very issues by travelling to distant destinations, such as remote Fijian islands or the Peruvian Andes. Virtual reality offers exciting new opportunities in this context" says Associate Professor Schott.
Associate Professor Schott works with a multidisciplinary team including digital designer Alan Proctor-Thomson (Burnt Pixel), Associate Professor Stephen Marshall (Centre for Academic Development), Dr Andrea Milligan (Faculty of Education), Maciu Raivoka (Wellington Uni-Professional), Jonathan Flutey (Centre for Academic Development), other University staff, and the communities of Yasawa Island (Fiji) and Machu Picchu Pueblo (Peru) to develop two learning tools, 'Virtual Yasawa Island' and 'Virtual Machu Picchu Pueblo'.
University and secondary school students use HTC Vive Pro VR headsets or computer monitors to experience the virtual places before Associate Professor Schott and his team explore the students positive and negative feedback via questionnaires and interviews.
"Current teaching methods generally don't allow students to experience the crucial social and cultural contexts of a place in a meaningful way" says Associate Professor Schott. "In response, this project embraces situated experiential education and virtual reality technology to both immerse learners in a meaningful 'case study' and to cater to a wider range of learning preferences than the commonly fostered auditory and reading/writing types of learning."
At the end of 2019, Associate Professor Schott's project was recognised with the Bronze Award Oceania of the QS Reimagine Education Awards in London. The QS Reimagine Education Awards, known as the 'Oscars' of Education, celebrate innovative approaches that enhance student learning outcomes and employability. In 2019, 1518 innovators representing educational technology companies, universities, and education-focused NGOs from 84 countries submitted their projects for the awards.
"It was wonderful to receive this recognition from such a highly respected international awards body and I am grateful to the team for their great work over the many years that the project has been going from strength to strength."
Associate Professor Schott's article about this research, article Conceptualising virtual reality experiential education, is in the top 5% most downloaded articles in the recent history of the influential Journal of Computer Assisted Learning.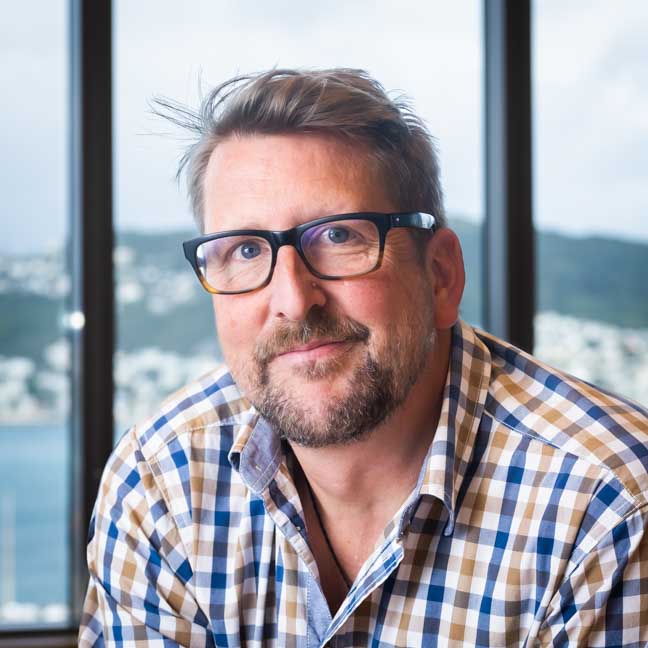 Associate Professor · Chair of UN PRME Steering Committee at WSBG
· Tourism Management

RH610, Rutherford House, 23 Lambton Quay