Dr Riri Ellis – Director of Māori and Pasifika Business Programmes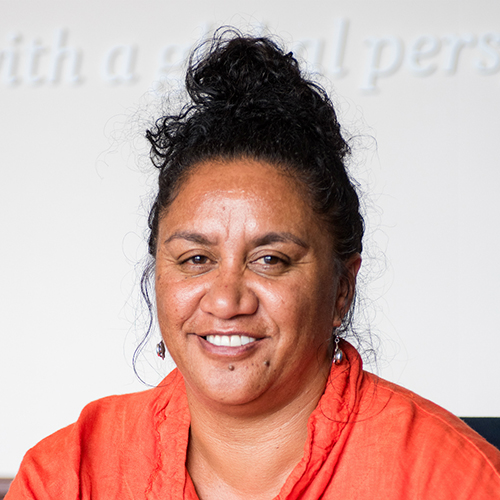 Director of Maori and Pasifika Business Programmes
Wellington School of Business and Government

RH, Rutherford House, 23 Lambton Quay
Introduction
Dr Riri Ellis is the Director of Māori and Pasifika Business Programmes at Wellington School of Business and Government. Riri also assists with providing a strategic oversight of Māori business opportunities for the school and engaging with strategic partners in Māori business quarters.
She is a trustee of Ngāi Tukairangi Trust in Mount Maunganui, one of the biggest Māori exporters of kiwifruit in the country and the largest shareholder of Te Awanui Hukapak Ltd, also based in Mount Maunganui. Recently, the Trust has established an investment company which aims to diversify out from horticulture into other forms of investment, of which Riri is a director.
Riri is also the Mataatua delegate for the Federation of Māori Authorities. Governance positions include Miro Ltd, (a collective of Maori trusts growing blueberries), Tuhono Whenua Horticulture Ltd, the Bay of Plenty Connections Governance Board. and the Bay of Plenty Maori Economic Development Advisory Committee.
Qualifications
BMS, MMS (Hons), PhD, Waikato
Research interests
collaborative business opportunities
horticultural development
trustee governance
marketing