Book shines a light on pathways to ethical leadership
A new book, co-authored by Professor Karin Lasthuizen from Te Herenga Waka—Victoria University of Wellington and James Bushell, founder of MOTIF, offers leaders in business and government a practical field guide to ethical leadership.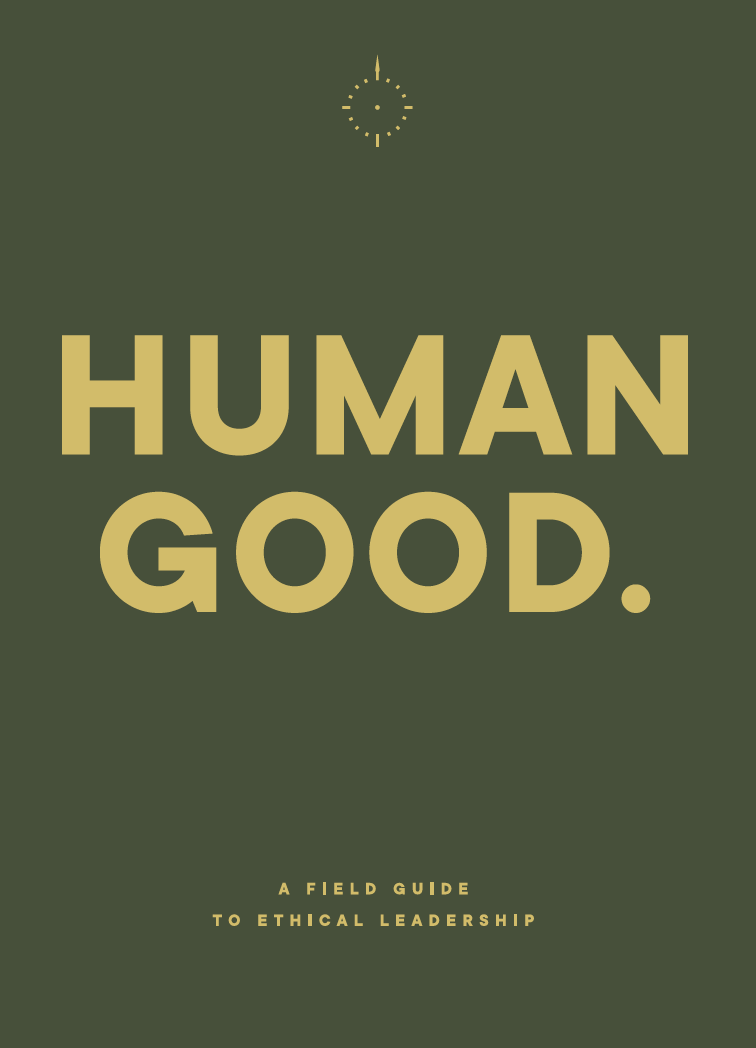 Written by experts in their field for ethics and sustainability, and featuring Aotearoa New Zealand leaders, businesses, and organisations, HUMANGOOD charts their individual ethical journeys and provides practical tools to help people implement ethical decision-making in their day-to-day operations.
As businesses around New Zealand tussle with ethics in an uncertain world, this new 'field guide' to ethical leadership reminds us to ask ourselves why we are making the decisions we make and whether they are the right ones. How do our choices impact the world around us? Do they benefit you alone, or do they contribute to the common good?
"With HUMANGOOD our aim was to humanise ethics," says Professor Lasthuizen. "It's a reminder that there are very real, fallible people behind the organisations."
"People are uncertain about the future and the direction to take, and how... to determine the best actions. It can be a difficult and challenging journey. It can also be rewarding, courageous, and inspiring, and it can change the world around us."
HUMANGOOD includes interviews and articles on ethics from the likes of Dr Ashley Bloomfield, Air New Zealand, the Financial Markets Authority, the Chia Sisters, and L'Oreal.
Te Herenga Waka—Victoria University of Wellington Vice-Chancellor Professor Grant Guilford says the book provides an ethical roadmap for a changing world.
"At Te Herenga Waka, we are guided by a set of core ethical values that align closely with the principles of ethical leadership. This book provides a way of driving sustainable change and creating a culture that is driven by wellbeing, integrity, and transparency. I applaud everyone who has been involved in producing this important resource."
James Bushell says the book is designed to inform and help leaders and teams, so they can approach ethics in their businesses and organisations, make ethical decisions, and implement ethical policies.
"HUMANGOOD responds to increasing consumer and planetary demands for transparent and genuine ethical behaviour. We are all at our own point in the journey towards being more ethical. HUMANGOOD shines a light on these pathways, to inspire decision-makers to incorporate ethics into their daily lives."
Find more information and regular updates about HUMANGOOD on the HUMAN GOOD LinkedIn page.
Webinar
HUMANGOOD was released at a virtual launch event on Wednesday 16 February 2022. This webinar event included an insightful Q&A panel discussion with HUMANGOOD co-authors James Bushell and Professor Karin Lasthuizen, along with book contributors Aurelie de Cremiers and Sarah Harper of L'Oreal and Sam Hogg of Mingiroa Farm.
Watch a recording of the webinar on the Motif website.
Order the book
HUMANGOOD is now available for orders and an exclusive wholesale offer on the Motif website.
About the authors
Professor Karin Lasthuizen is the Brian Picot Chair in Ethical Leadership I Aritahi at Te Herenga Waka.
James Bushell is a leader in sustainable business, and the managing director of MOTIF. He is also an Adjunct Research Fellow for the Brian Picot Chair in Ethical Leadership.