Victoria Student Fund Charitable Trust
The Victoria Student Fund Charitable Trust is a student-run investment fund that aims to educate aspiring investment professionals at Te Herenga Waka.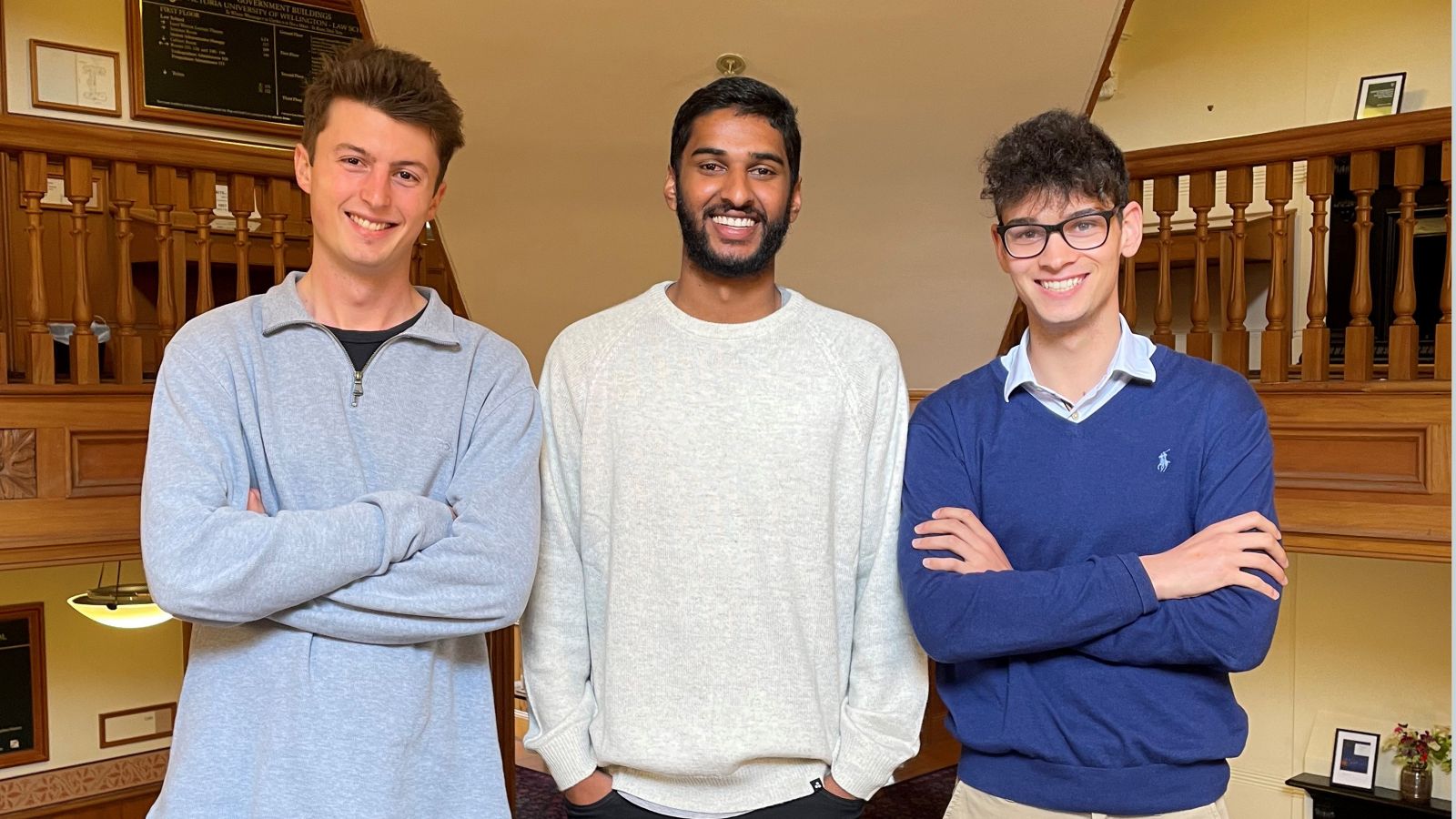 The Trust was founded by Te Herenga Waka ̶ Victoria University of Wellington finance students Lachlan Cook, Oliver Fletcher, and Dillon Balasingham, with the aim to foster financial literacy amongst students.
Student analysts will get the opportunity to pitch securities such as stocks to an investment committee consisting of academic and investment professionals.
"The experience will ensure that tomorrow's graduates are better prepared to enter the investment industry. Equally important, many of our student analysts may not aspire to be in the investment industry but will learn an enormous amount about managing their personal savings," says Lachlan.
The fund will also sponsor underserved schools to obtain access to their financial literacy programmes ̶ the team believe that installing good habits from a young age is essential, especially if young New Zealanders want to benefit from the compounding effect of interest.
"In many cases, school-age children are not educated concerning Kiwisaver, investing and budgeting. Likewise, the students who work in the fund will be encouraged to visit local schools to share their experiences and raise awareness around financial literacy."
The team has been lucky enough to speak with former Prime Minister, the Rt Hon Sir Bill English, about their investment fund and has received support from Guy Hooper, Equity Research Vice-President at Jarden. Guy will sit on the club's investment committee.
The Trust has secured some initial funding and have liaised with Duncan Cotterill to set the fund up as a charitable trust and use Jarden as their broker.
The next step for the Trust is to secure further funding. The first fundraising event will take place at the Wellington Club with a high-profile guest speaker and an investment presentation from the team. In the interim, they are contacting large corporate organisations to arrange sponsorship deals.
Connect with the Victoria Student Fund Charitable Trust
Victoria Student Fund Charitable Trust website
Victoria Student Fund Charitable Trust Facebook
Victoria Student Fund Charitable Trust Instagram
Victoria Student Fund Charitable Trust LinkedIn