Events and bookings
Find out about upcoming events and how to book The Atom—Te Kahu o Te Ao innovation space.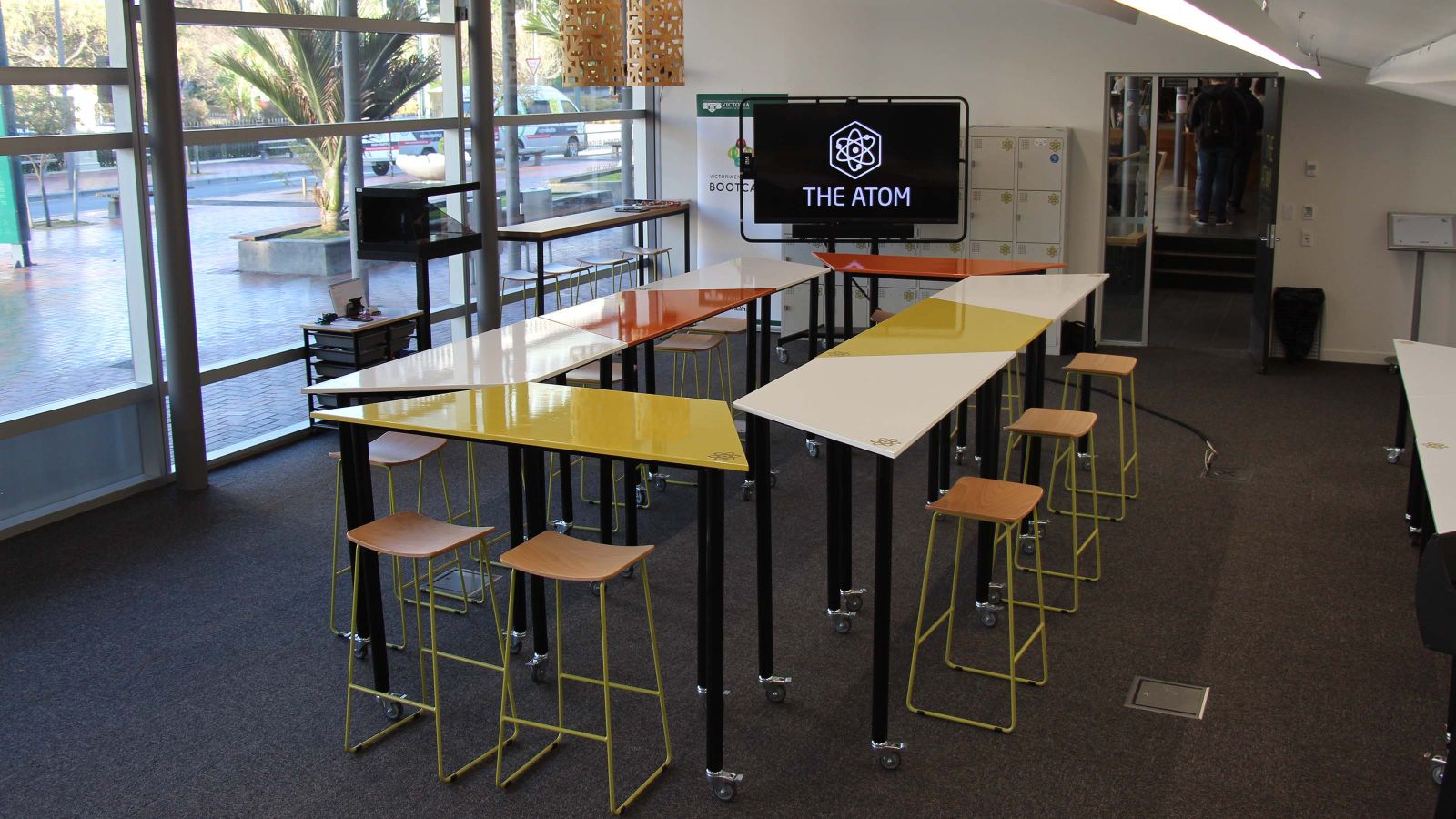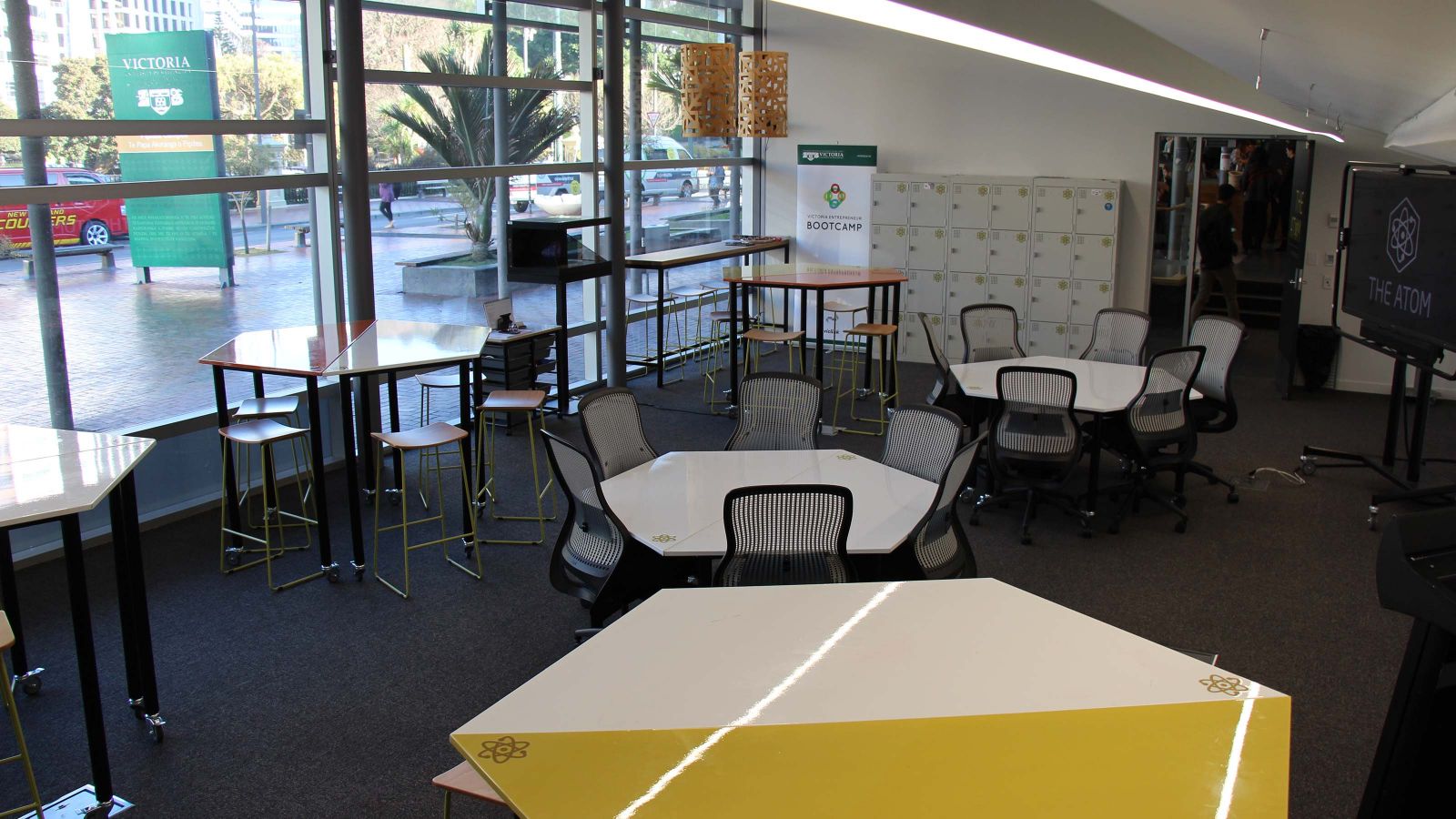 View gallery
The Atom—Te Kahu o Te Ao is available for events with a focus on entrepreneurship, innovation, and creativity. Events hosted at The Atom have included seminars, board meetings, and panel discussions as well as events like Wellington Start Up Weekend.
Staff and students at Te Herenga Waka—Victoria University of Wellington can make a request to book The Atom—Te Kahu o Te Ao by completing the online booking form. If you are not a staff member or student email us to request a booking.
Location
The Atom—Te Kahu o Te Ao innovation space
Ground Level
Rutherford House
33 Bunny Street
Pipitea Campus
Current bookings
Use this calendar to see when The Atom—Te Kahu o Te Ao is currently booked.
Usage guidelines under COVID-19
Wellington is currently under the COVID-19 red setting. Please note the following:
All students, staff and visitors on campus must be vaccinated. You are required to upload a copy of your COVID-19 My Vaccine Pass. This copy will then be authenticated against the University's system to show that you have uploaded your valid COVID-19 My Vaccine Pass. The link is available on the university website.
Anyone who does not have a COVID-19 My Vaccine Pass (and those with an official vaccine exemption will have access to this pass) cannot come to any of our campuses or take part in face-to-face University activities.
Capacity limits in spaces on campus are the same as under COVID-19 alert level 2 (maximum people in the Atom is 16 to allow for social distancing)
Please allow 1m physical distancing from others
You must wear a face covering in public spaces on campus—you do not need to wear a face covering in office spaces where 1m physical distancing is possible
It is mandatory to sign-in using the NZ COVID Tracer app when you are on campus
Please look after yourselves and others and follow all Ministry of Health advice on keeping our community safe.
Consistent with the rest of the university campuses, Pipitea Campus is currently closed to the public.This means that if you have visitors coming into the building for meetings etc, you will need to meet them at the entrance. Note, as per previous messaging it is your responsibility to check that any visitors you invite onto campus have a COVID-19 My Vaccine Pass to comply with our current operational protocols.