Events and bookings
Find out about upcoming events and how to book The Atom.
The Atom is available for events with a focus on entrepreneurship, innovation and creativity. Events hosted at The Atom have included seminars, board meetings, and panel discussions as well as events like Wellington Start Up Weekend.
The Atom is available for bookings on Thursdays and any morning before 9am and evening after 5pm. Other days and times may be available, by arrangement. A small fee for using the space may apply. Email atom-bookings@vuw.ac.nz with enquiries or for more details.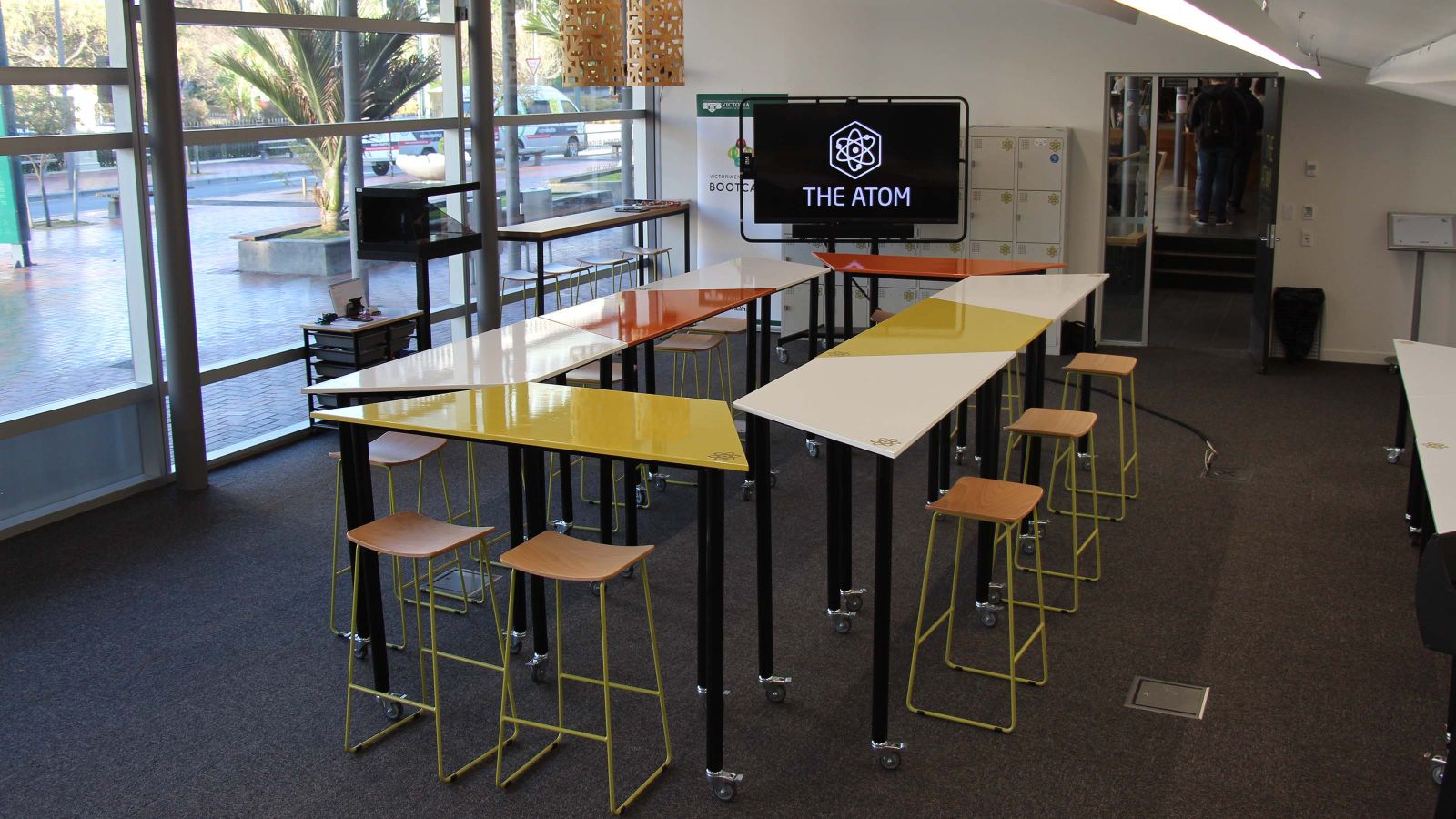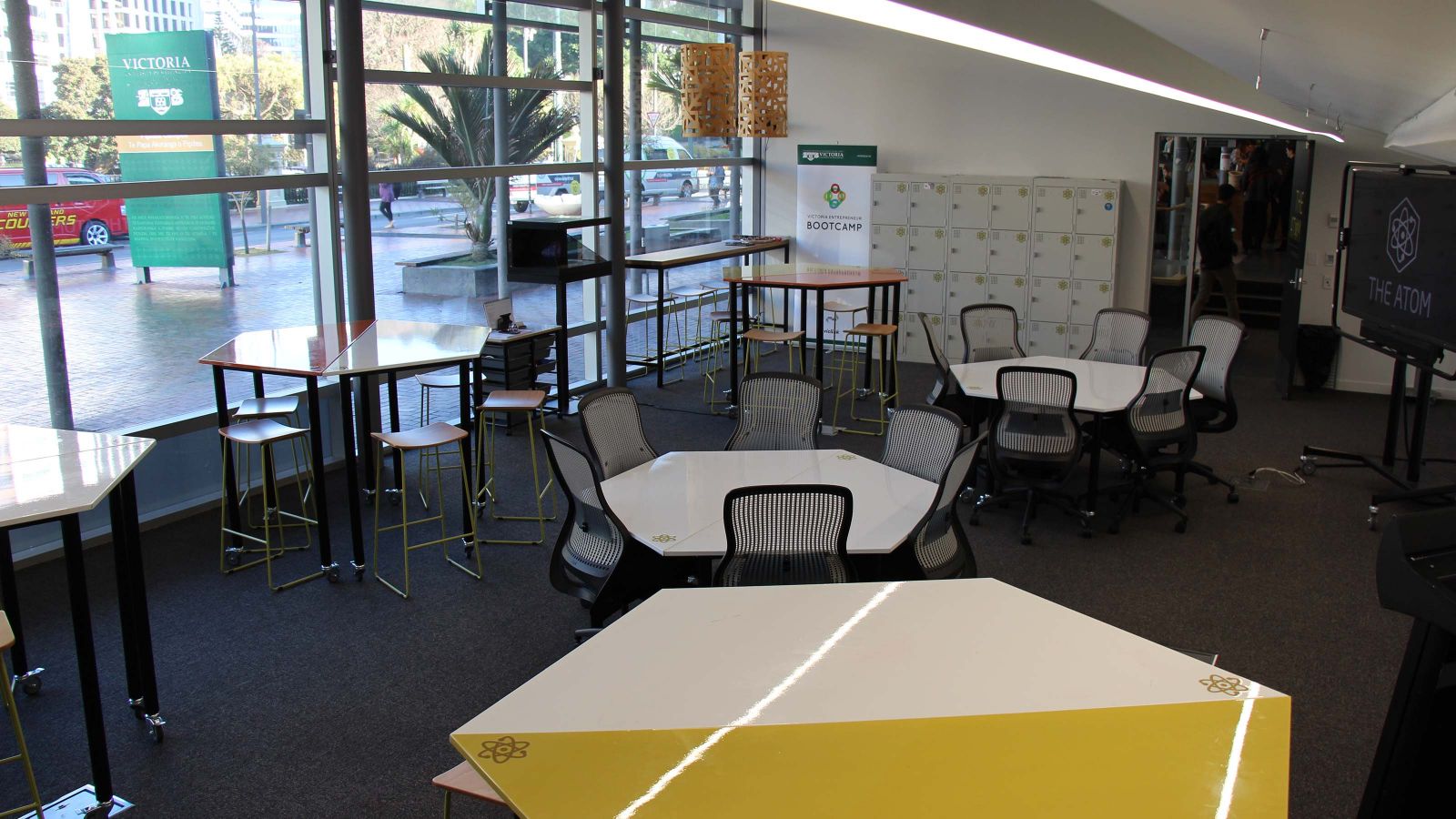 View gallery
Events hosted at The Atom
Upcoming events
Victoria Entrepreneur Bootcamp - Summer Speaker Series