Professor Petra Butler judges online Willem C Vis Mooting Competition
Professor Petra Butler from the Faculty of Law has been involved in the Willem C Vis mooting competition for the last 17 years as a coach, an arbitrator, and by helping to write the problem. However, this year's moot will stick in her memory for one specific reason—it had to move completely online. She was a judge in the finals this year and ended up doing it from lockdown in her Wellington home.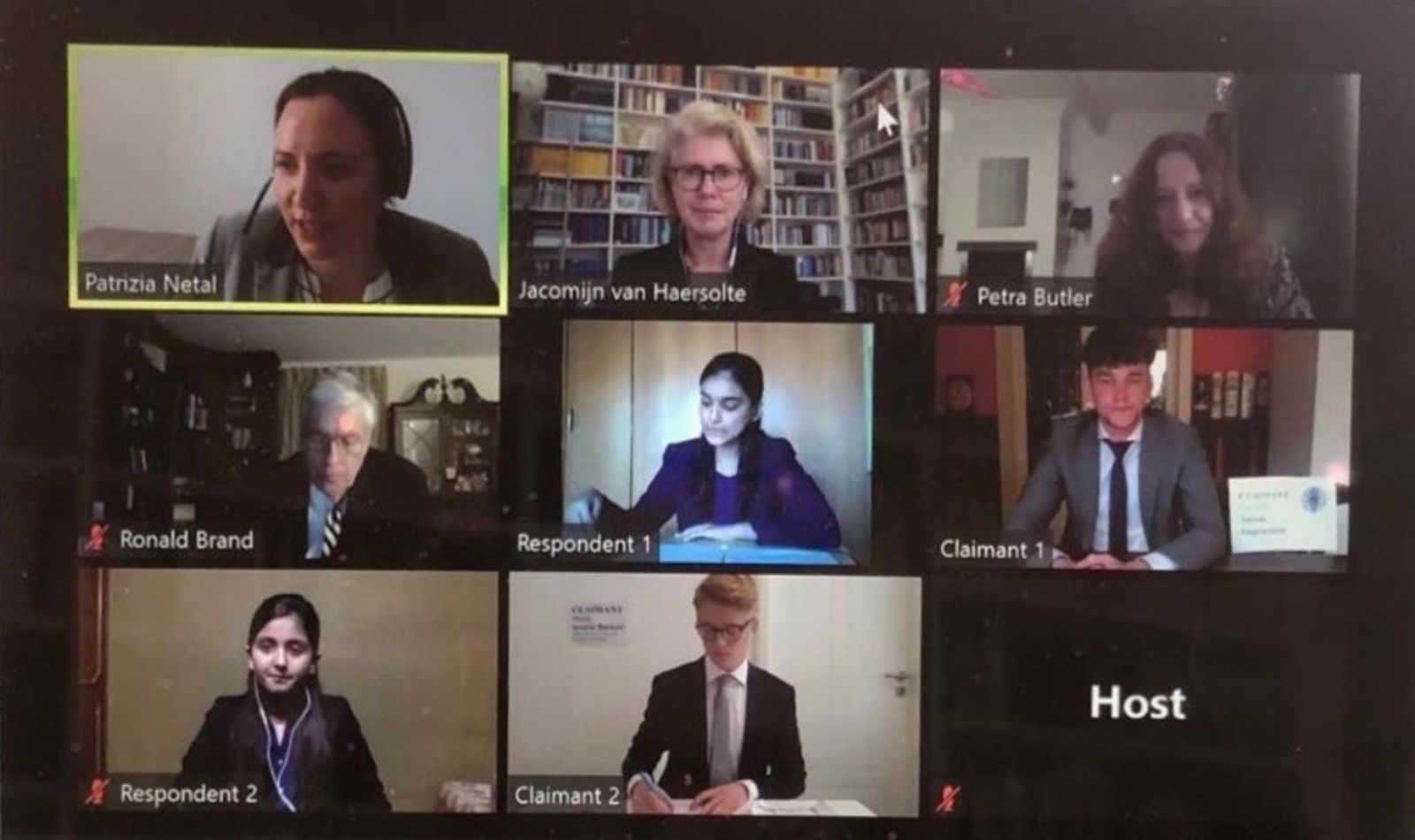 The Willem C Vis mooting competition tests students' written and oral advocacy skills in the area of international commercial arbitration and the international sales of goods. This year, 248 teams from around the world took the online challenge, with hearings happening all hours of the day for six days. Professor Butler judged the final alongside Jacomijn van Haersolte-van Hof (Secretary General of the London Court of International Arbitration) and Professor Ronald Brand (University of Pittsburgh).
"This year over 400 teams from all five continents were supposed to compete the week before Easter in Vienna," says Professor Butler. "It was a mammoth task to move the entire competition online".
The organisers used a secure platform, normally used for actual arbitration hearings, for all the rounds prior to the final. They had to switch to Zoom for the final with judges being in the United States, the Netherlands and New Zealand, and the teams in India and Germany. This enabled them to livestream the final on Facebook which generated over 500 reactions and over 200 comments.
"The feedback has been generally really positive," says Professor Butler. She says as a judge, it was harder over video. "I am someone who reacts strongly to visual clues and the vibe in a room and that was of course lost in the online environment".