Carolin Konrad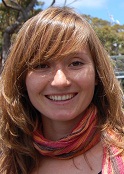 Contact
Category: International Intern 2010
Email: ca.konrad@gmail.com
About
During my internship I was involved in a research project by Dr Taciano Milfont examining individual differences in self-construal and how this affects peoples' environmental concerns and pro-environmental behaviour.
I had the opportunity to be part of the process of planning and conducting the study.
I also attended the cross-cultural labs which were great to get an insight on New Zealand's social and cultural situation, as well as issues concerning immigrants in the country.
It was a great experience working in an international team with people from all over the world, and I'm very grateful that I was able to be a part of the project.
Areas of interest
Cross-cultural Psychology; Environmental Psychology; Developmental Psychology