Talking about cross-cultural communication
Natalia Zenoni, 7 October 2019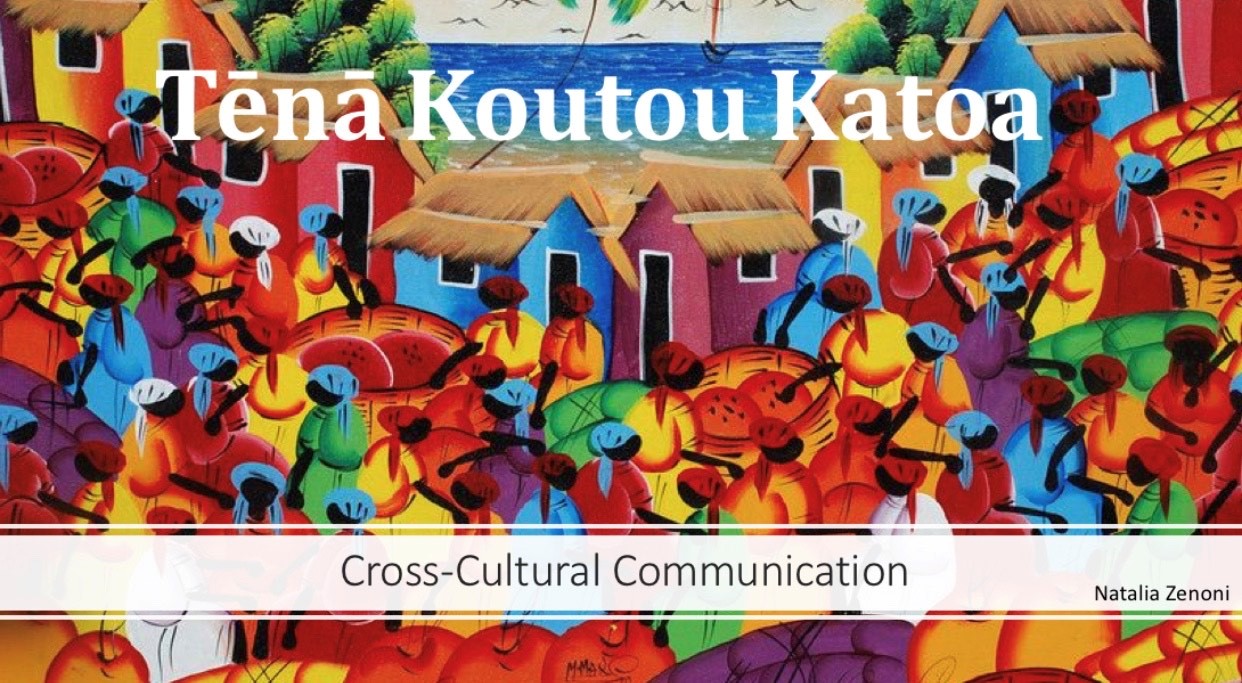 The CACR has worked closely with the Victoria International Leadership Programme to offer seminars regarding Cross-Cultural Communication for the past years. This year, one of the lecturers was our Masters student in the Cross-cultural programme, Natalia Zenoni.
"I've always enjoyed talking about cross-cultural perspectives, and this was a great opportunity to start a conversation with students to not only inform them about the tools that research recommends for enhancing intercultural communication, but also listen to their thoughts and worries about what limits intercultural engagement. Having a multicultural background, it is easy for me to share my good and awkward experiences, and to also encourage the students to do the same. My primary goal for these seminars is to make students critically think about how they don't really need to leave the country to have access to multicultural knowledge. I always like to ask my students how many cultures we have in our sessions, and then highlight the fact that in almost every room we walk into there will be someone who holds knowledge regarding a new culture that we can learn from. Really, all it comes down to is pushing through the initial anxiety of the unknown and starting a conversation with your neighbour - Natalia."
The cross-cultural communication seminars cover:
the perceptions of culture
studies done on a national level to develop ways of understanding differences in values between countries
formal and informal communication styles
differences in languages
variations in mannerisms
activities to engage the students in critical thinking.
These seminars aim to help students feel more confident and increase awareness in methods to engage in intercultural communication.
"A lot of the feedback I get from students regarding these seminars aligns itself with anxiety regarding interacting with different cultures and being afraid of being "rude". These worries usually come from lack of confidence in regard to intercultural communication. I think that the most important thing is to feel capable to engage with other cultures, and it is our job as staff members of the university to help students develop that confidence - Natalia."
Additionally, the Centre has developed an intercultural competency training programme – Building Intercultural Competency. The 1-day public workshops run three times a year through Wellington Uni-Professional. The next workshop is scheduled for Monday 18 November. Registrations have closed.