PhD
Our Fellows are always looking for motivated and passionate students keen to undertake research in the cross-cultural area at the PhD level.
About the PhD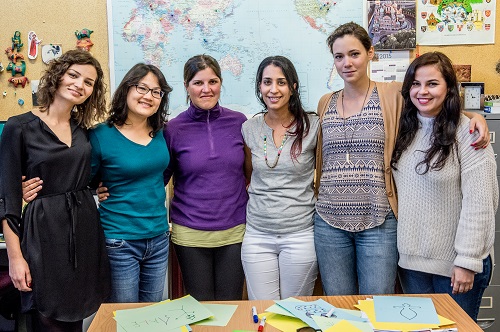 PhD students make up an important part of the CACR. Our Fellows are always looking for motivated and passionate students keen to undertake research in the cross-cultural area.
The majority of CACR students study psychology, but the CACR is cross-disciplinary and opportunities exist in other disciplines as well. The CACR Fellows come from several disciplines, and it is also possible to have a co-supervisor who is not a part of CACR.
The Faculty of Graduate Research (FGR) provides a first contact point for all students enrolling in a PhD at Victoria University of Wellington. Admission into the PhD programme is granted to selected applicants whose preparation, experience, and interests fit well with the interests and resources in the School of Psychology.
PhD application
There is a centralised admissions process for all PhD admissions through the Faculty of Graduate Research additional information can be found under forms.
Applicants are encouraged to make contact with potential supervisors before they submit their application. The deadlines for applying for admission and associated fixed enrolment periods:
1 March to enrol by 1 May
1 July to enrol by 1 September
1 November to enrol by 1 February.
The provisional enrolment period for PhD students is 6–12 months, during which time PhD students will undergo orientation and other training, submit and defend their research proposal.
Before making an application, applicants should refer to the application process and forms on the Faculty of Graduate Research website.
PhD entry requirements
Students applying for entry into PhD should have:
demonstrated academic merit at undergraduate
have an Honours degree or completed the requirements for Part 1 of a Masters and or have been awarded with a Masters in psychology
a research methods and statistics course at an advanced level such as PSYC 325
demonstrated research experience and skill as shown in PSYC 489 or equivalent.
PhD Te Hoahoatanga o Pōkai Haere travel scholarship
Te Hoahoatanga o Pōkai Haere is the name of the CACR's travel scholarship. The travel scholarship provides financial help to selected CACR PhD students to help them attend conferences overseas and in New Zealand.
The name was given by a respected Kuia or Māori elder called Ihipera (Bella) Morrell who comes from a New Zealand Māori tribe called Ngati Porou which is situated on the East Coast of the North Island, New Zealand. The name means the close, far and beyond trails, travels and tribulations of one's connections with people, land and spiritual connections. Put in a wider contest Te Hoahoatanga o Pōkai Haere describes a travel scholarship that encompasses a journey that relates to linking with people from other parts of the world, the new lands that they encounter and the many spiritual experiences that are open to people from all over the world.
Please email the Programme Director for more details.
Contacts
For more information about the PhD programme first refer to the Faculty of Graduate Research website and then Lynley Kadesi the Graduate Programmes Administrator, for any other enquiries.
CACR PhD students
Read about our current PhD students.
Our PhD alumni tell their stories
Watch the following videos to see what our PhD alumni say about CACR.
---