Using participatory video in social research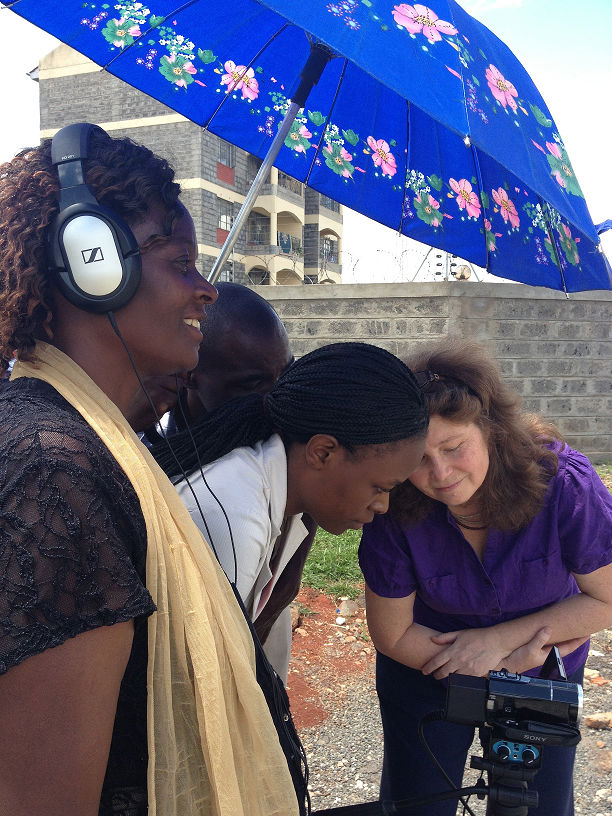 by Jovana Balanovic
28 April 2014
In September 2013, Dr Jackie Shaw visited New Zealand as part of the Visual Methods Conference held at Te Papa Tongarewa held in Wellington which was co-founded by CACR Fellow, Dr Sara Kindon .
Jackie is co-founder and director of UK charity, Real Time and has been specialising in the use of Participatory Video as a tool to catalyse and mediate change processes since 1984. She was awarded her PhD in social psychology from London School of Economics in 2012 for her thesis on Participatory Video, and is a leading expert in the field.
During Jackie's time in New Zealand, she presented at the Centre for Applied Cross-cultural Research at Victoria University of Wellington, and provided a valuable insight into this method of social research.
Participatory Video is an approach, which uses visual methods, such as video recording and playback, to structure and enable social research processes. The primary goal of Participatory Video is to give minority groups an opportunity to express themselves, collaborate on relevant social issues and, if they wish, communicate a message to a wider audience.
Unlike the ways many other social researchers approach video recording, participatory video is not only a tool for collecting data. Instead recording and playback action in, and of, itself provides a space for individuals to explore their own experiences and positions. It is important that Participatory Video projects not only expand our knowledge of social issues, but also benefit and empower those people who are involved in the process.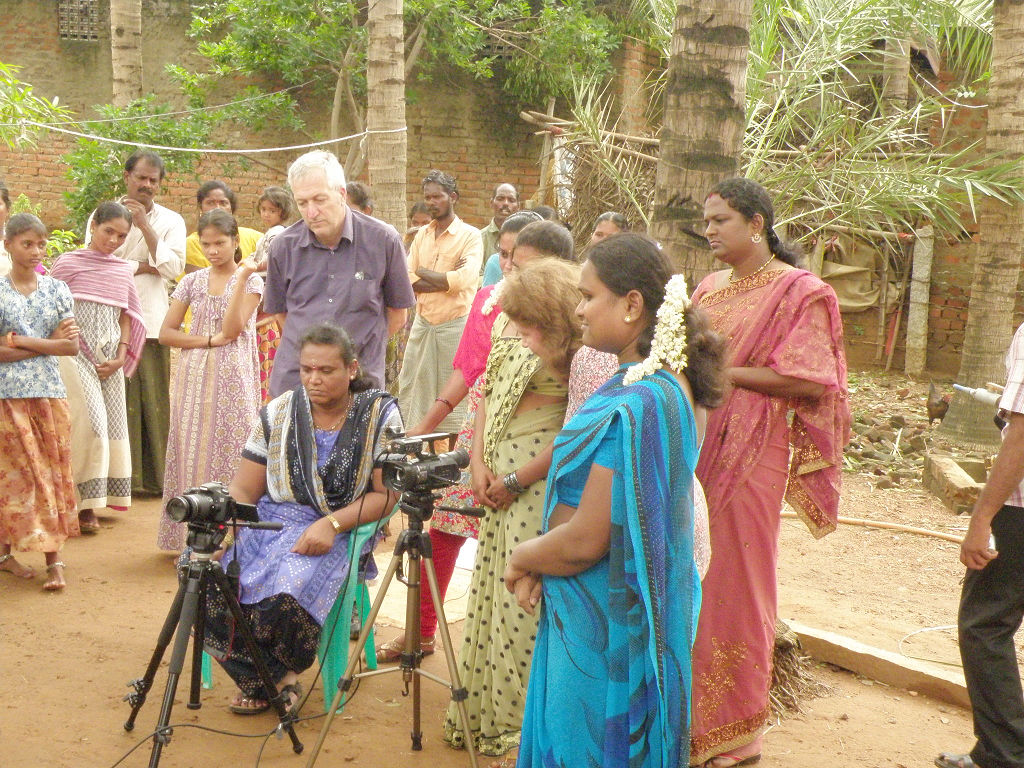 Jackie's work with Real Time uses a four stage Participatory Video process:
The goal is to create an environment where all the participants feel comfortable contributing to group dialogue. This includes giving everyone an opportunity to speak in a confidential and supportive setting.
The group then establishes a common agenda agreed on by the participants or as Jackie puts it to "build a communication purpose". Through a cyclical process of recording, playback and reflection of the participants' dialogue, they are able to unpick their views and enhance their understanding of the agenda.
Next the participants collaborate and produce a video together which communicates their message to an external audience. All the participants are given the opportunity to try out the various roles, which are facilitated by the researcher. No prior video experience is required as all the elements are taught in manageable steps so that the participants feel confident and involved.
The purpose of the final stage is to increase the participants' social influence through creating a dialogue with the external audience. Participatory Video establishes a line of communication between top-down social decision-makers and people who are living the identified social problem. In essence, the video empowers these people to exert more influence than their position would usually allow.
It is important to acknowledge however that, although participatory opens a number of avenues for social progress it is not a "magic bullet" as Jackie says. One of the major issues with using this method is that the video material is often highly sensitive so it is crucial the recordings are only shown to a wider audience if the participants choose to do so.
For example, in a project that explored the experiences and needs of Pakistani refugees and asylum seekers, the participants didn't want the video shown outside the group. They benefited from the project itself as it empowered them to understand and speak about their positions in society.
This Participatory Video process can be difficult for funding organisations to understand as it provides value within itself, often without an external outcome. A subtle balancing act is required which addresses the needs of the participants and the relevant funders and organisers.
Learn more about Real Time Participatory Video here.