The Printers' Web
The Marsden-funded Printers' Web project examines the global communication networks of printers and their typographical journals in the nineteenth century.

This Marsden-funded project (2010-2014) examines the global communication networks of printers in the long nineteenth century. Using their specialist trade publications called typographical journals, we are reconstructing their personal and professional networks, exploring data visualisation techniques to capture the nature of these mobile networks, and building a digital library of rare typographical journals for this and future research.
The project team includes Dr Sydney Shep, Dr Tim Sherratt, Max Sullivan, Jamie Norrish, Meghan Hughes, Sara Bryan, Flora Feltham, and formerly Dr Edmund King and Sam Callaghan.
Marsden Research Assistants Flora Feltham and Sara Bryan explored geotemporal approaches to digital storytelling, and examples of their work can be found on this prototyping research site.
Visit the Printers' Web project website for data, tools, research findings, and a searchable database of our digitised typographic journals and other resources.
For more information, please contact Sydney Shep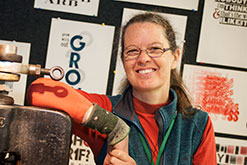 Associate Professor
Waiteata Press

RB 006, Rankine Brown, Gate 3, Kelburn Parade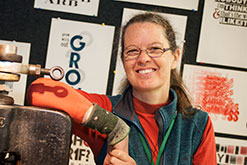 Sydney Shep{&quot
No result found for: sydney.shep@vuw.ac.nz{&quot
Read_more_url&quot
No result found for: read_more_url&quot
:&quot
No result found for: :&quot
/wtapress/about/staff/sydney-shep&quot
No result found for: /wtapress/about/staff/sydney-shep&quot