Dragon Tails 2019
Dragon Tails was a Chinese diaspora history and heritage conference where we told the story of our Chinese heritage types to international audiences.
Dragon Tails 2019: Translations & Transformations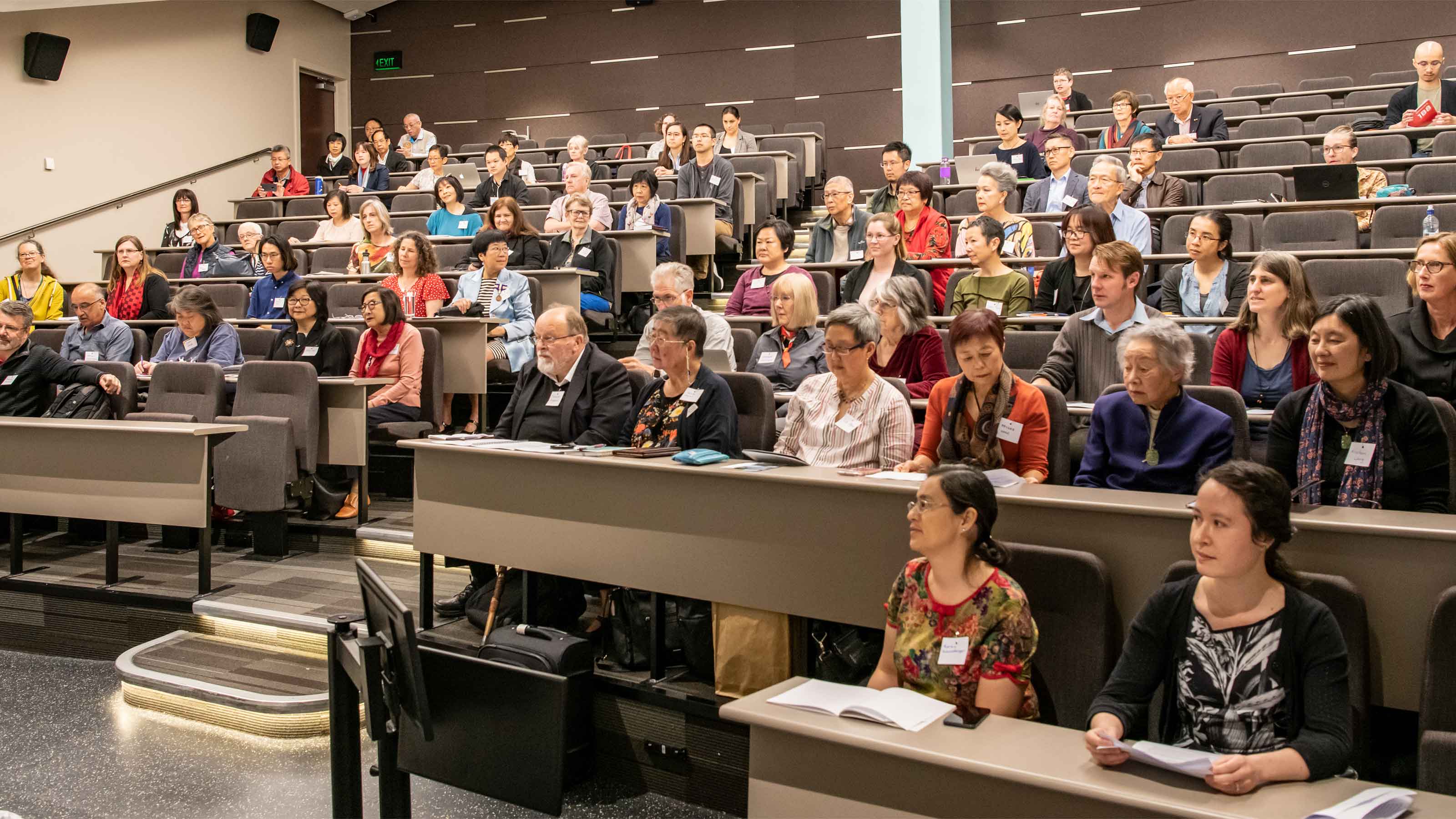 From Wed 20–Sat 23 November 2019, Wai-te-ata Press co-hosted Dragon Tails 2019: Translation and Transformation, the 6th Australasian conference on Chinese diaspora history and heritage at Victoria University of Wellington.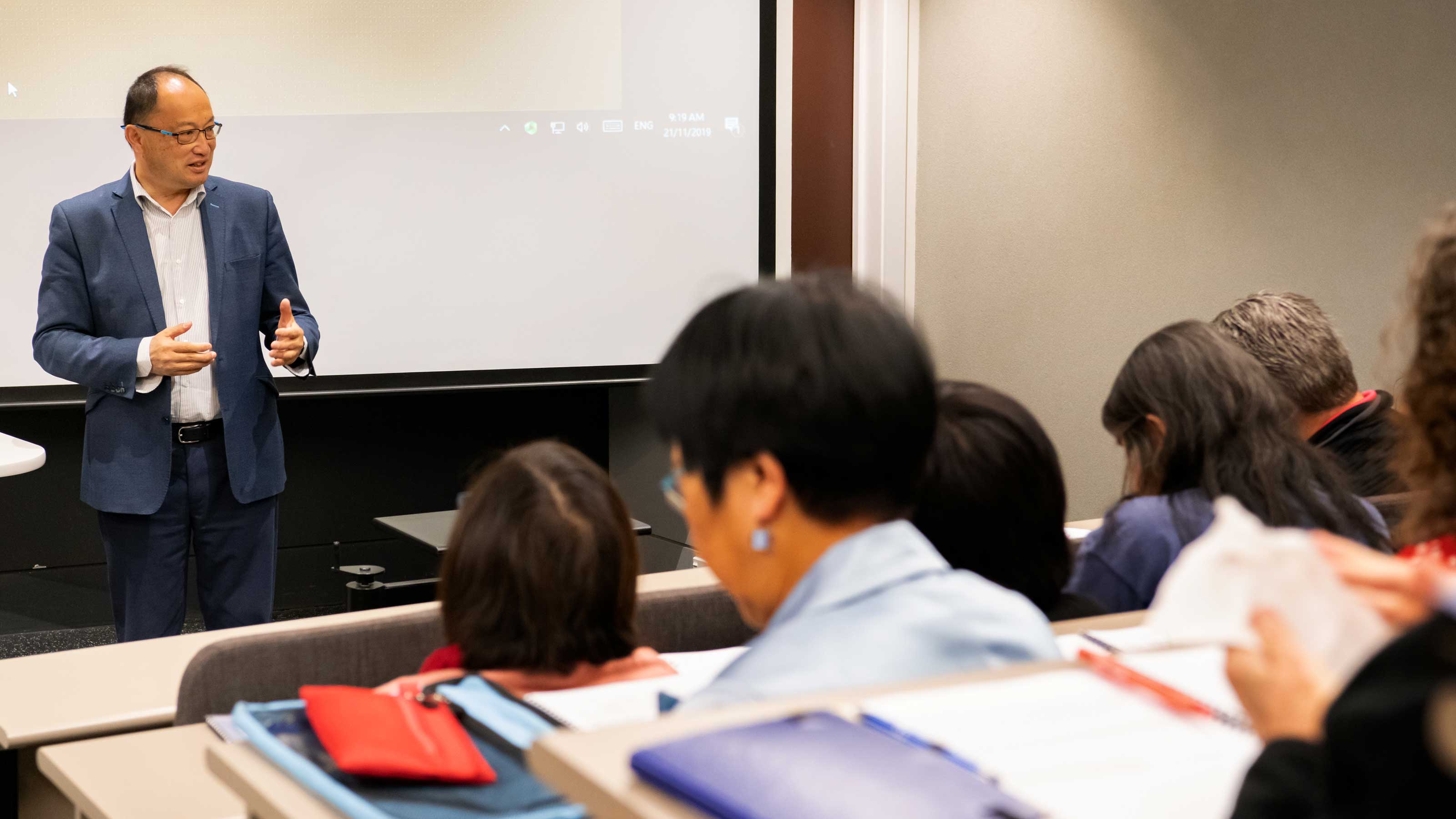 Race Relations Commissioner Meng Foon opened the conference.
The conference theme for 2019 Translation and Transformation highlighted the processes of interpretation and change that have been central to the histories of Chinese diaspora around the world.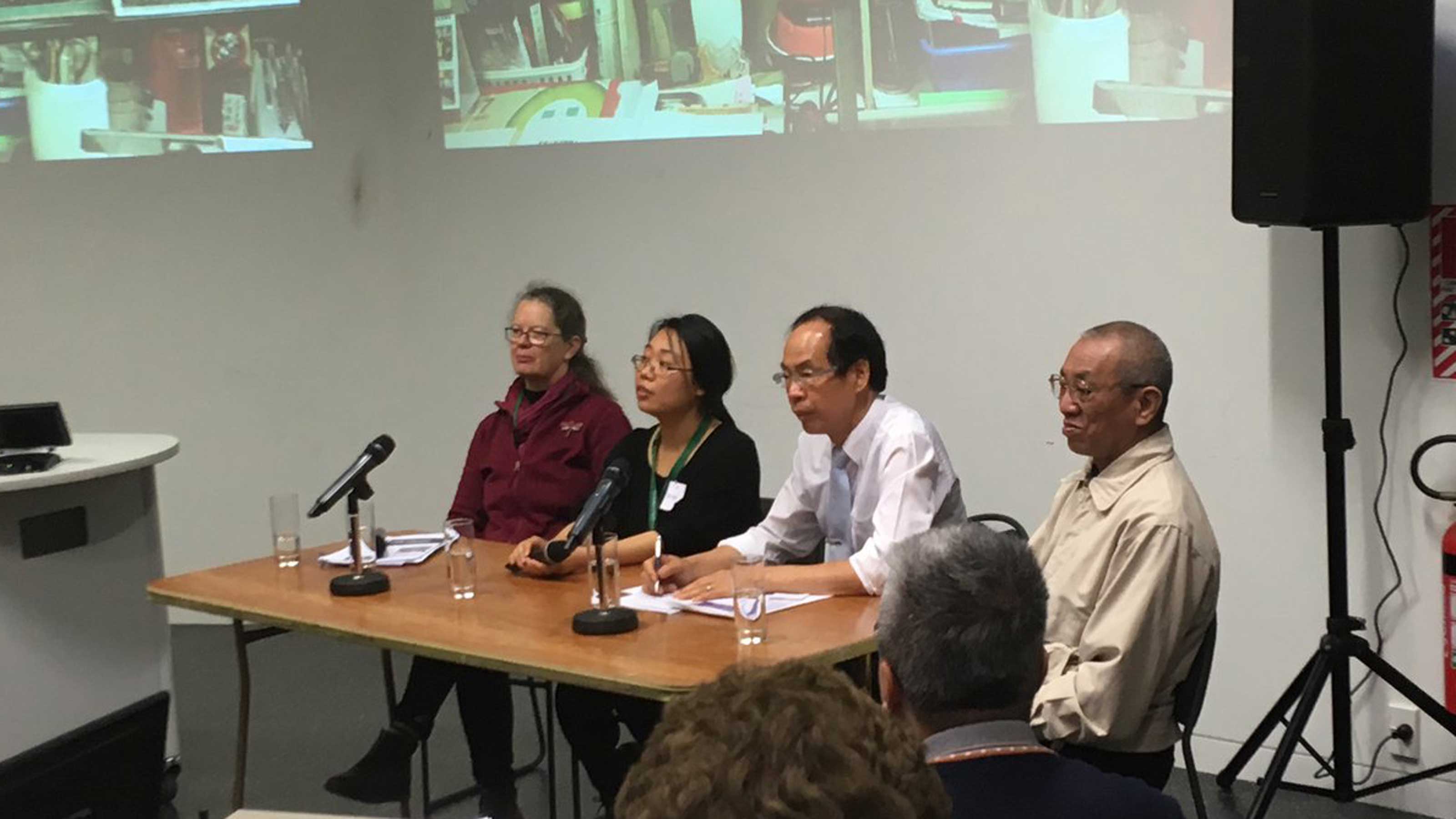 Building on existing research relationships, Dr. Sydney Shep, Printer at Wai-te-ata Press, chaired a special panel Variant Forms: Transmissions and localisations with international speakers from Taiwan on Friday 22nd November. The panel included Mr Chang Chien-Kuan 張介冠, director of Ri-Xin Type Foundry, Taipei, and Dr Chen Shiunn-Shyang 陳訓祥, Director-General of the National Science and Technology Museum, Kaohsiung. Ya-Wen Ho from Wai-te-ata Press presented her own type journey along with that of Chen Hsiu-Mei 陳秀美 from A-Zhi-Bao who was unable to join us in person.
As part of Dragon Tails' events programming, Dr. Shep also offered 30 delegates a tour of the Dominion Federation of New Zealand Chinese Commercial Growers heritage type collection and gave a printing demo using the full-form Chinese types. This collection, housed at Wai-te-ata Press, is the only surviving set of original types in New Zealand.
Asia New Zealand Foundation's James To explains the historical significance of this collection and its history in an Asia Media Centre article—A Chinese 'living' time machine. "The collection has become a centrepiece for New Zealand and international researchers on the Chinese diaspora," he writes.
Welcoming the Taiwanese delegation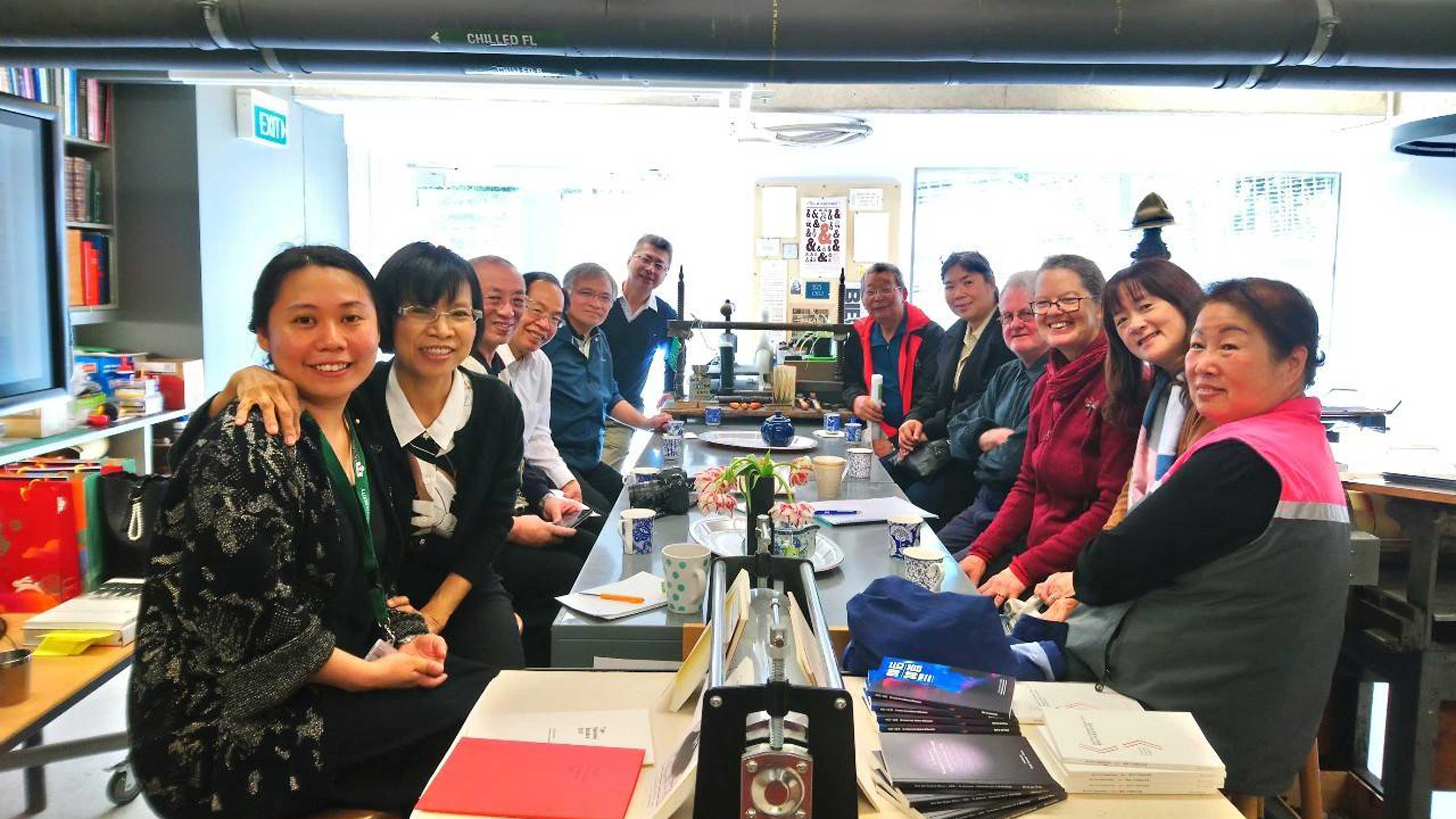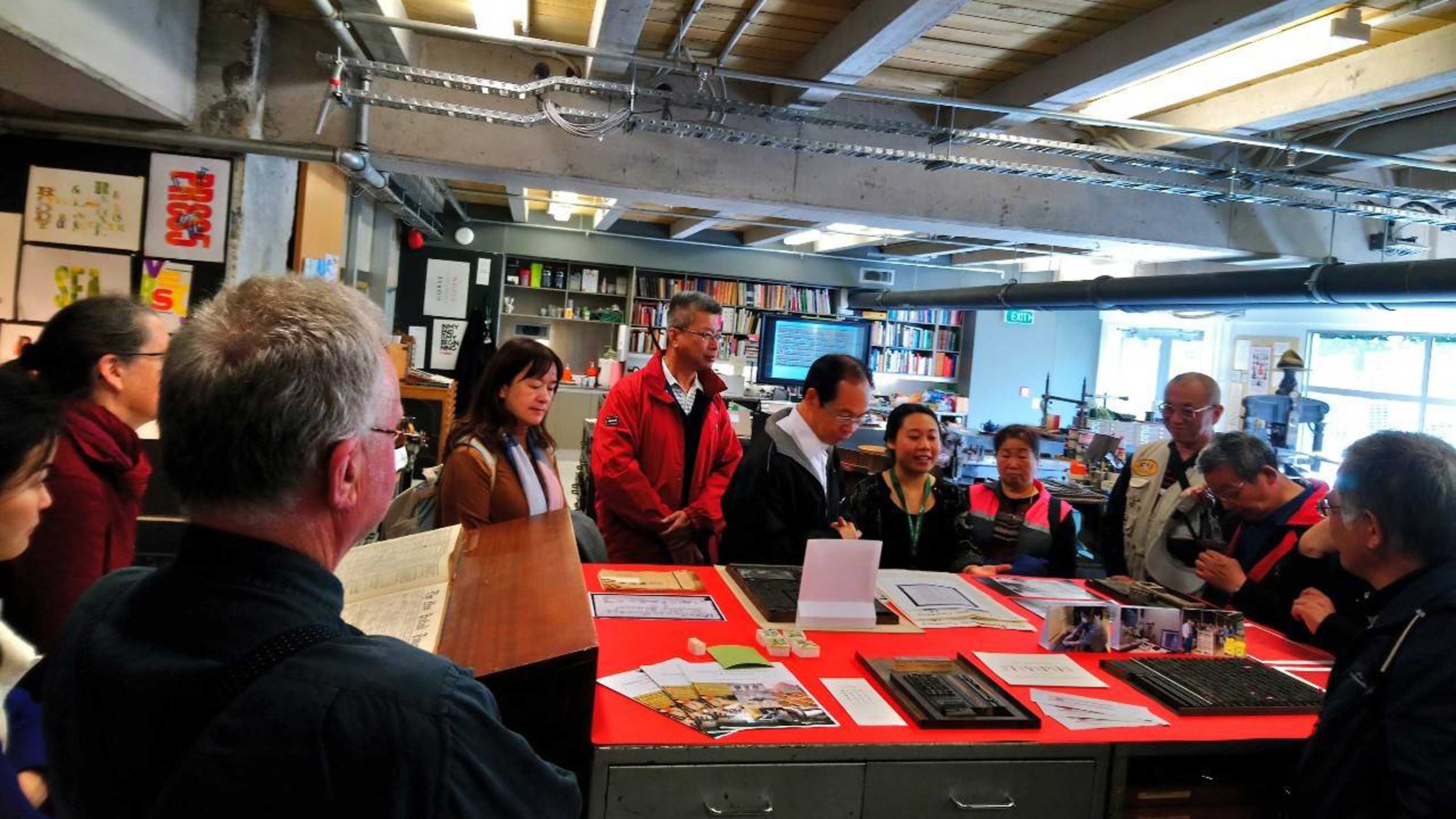 To welcome our guests upon their arrival – some visiting New Zealand for the first time - Wai-te-ata Press hosted the delegation for a private tour of the Chinese heritage types on Wednesday 20th November. Our two panellists were joined by their colleagues and friends, forming a delegation of ten in total.
After the tour, the delegation enjoyed tea, moon cakes and animated discussions for future collaborations with Wai-te-ata Press.
New friends & future collaborations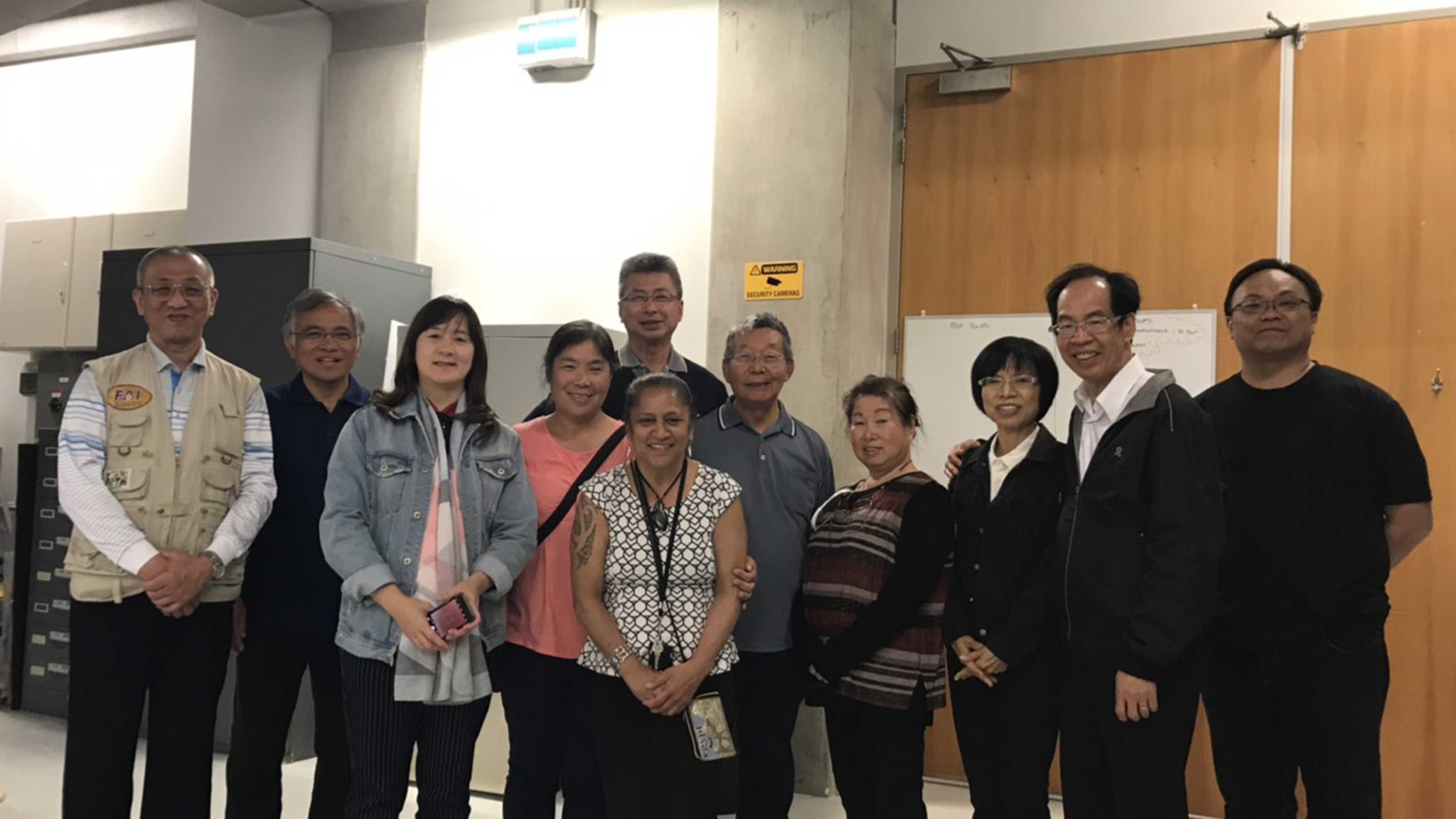 While in Wellington, a key highlight for our guests was a behind-the-scenes tour at Te Papa Tongarewa. Guided by Moana, the Collection Manager for Māori, and accompanied by translator Luna Lai, the delegation had the opportunity to learn about tikanga and taonga.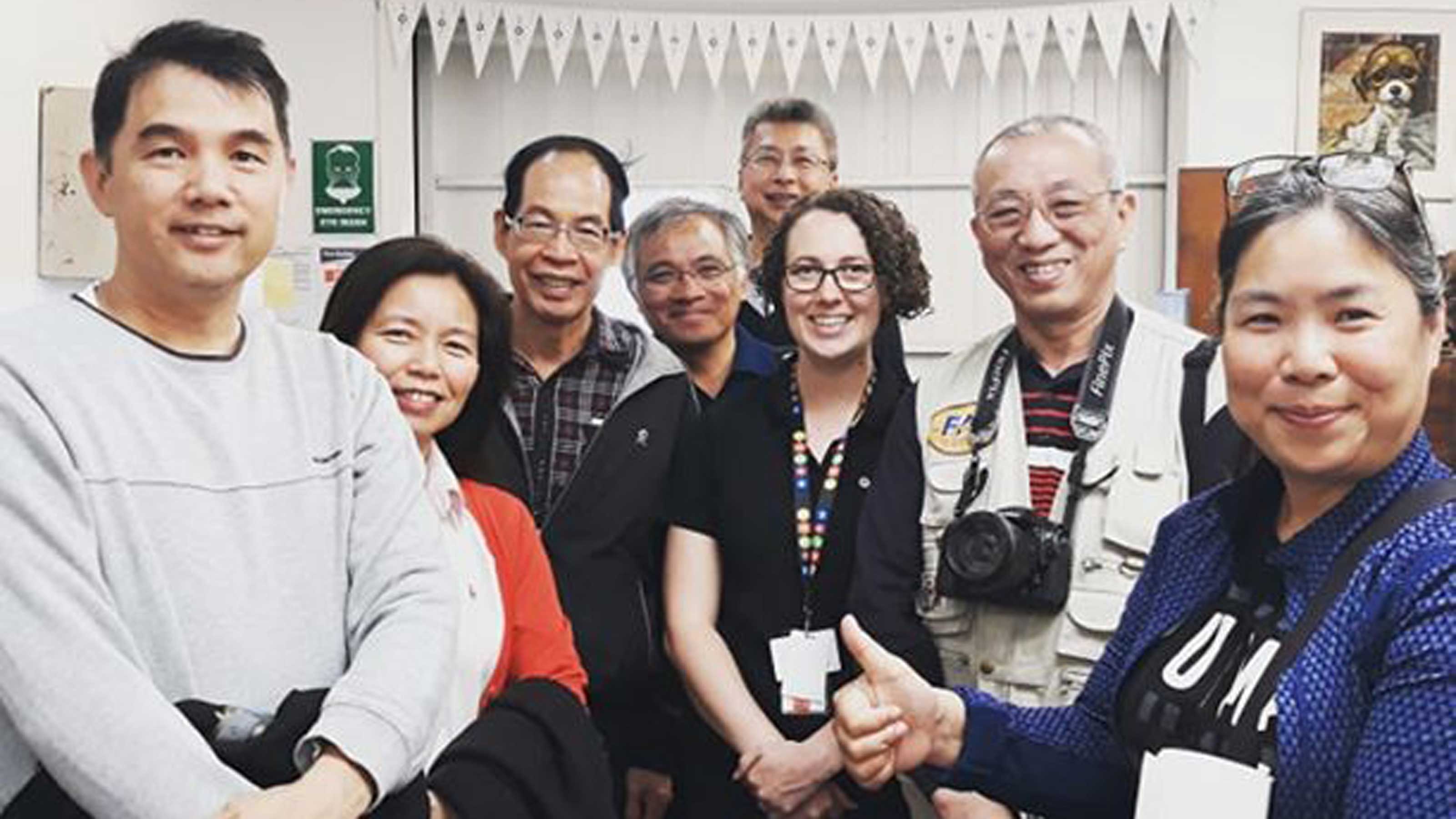 Wai-te-ata Press farewelled our new friends after the Dragon Tails conference closed, though it was not yet the end of their busy itineraries. In the spirit of collaboration, Wai-te-ata Press had helped co-ordinate visits to letterpress printmaking colleagues around New Zealand, and the delegates still had people to visit!
Mr. Chang of Ri-Xin Type Foundry visited Ferrymead Printing Society, Christchurch on Sunday 17th November. The Society's President Steve Johnstone says 'We had a very enjoyable time with Mr Chang […] Thank you for organising for him to visit us." Here, Mr. Chang et al. serendipitously connected with Makyla Curtis, a regular volunteer at the MOTAT Print Shop, whom he later visited on Sunday 24th November. The delegation also visited The Printing Museum in Wellington, and met with Secretary-Treasurer Dan Tait-Jamieson regarding some acquisitions.
While the delegates have now returned home, the work of expanding research into the transmissions of full-form Chinese letterpress type in the Indo-Pacific has just begun. Wai-te-ata Press looks forward to future collaborations and exchanges.