Studio hire
The letterpress facility at Wai-te-ata Press is available on a studio rental basis, and we also accept commissioned projects.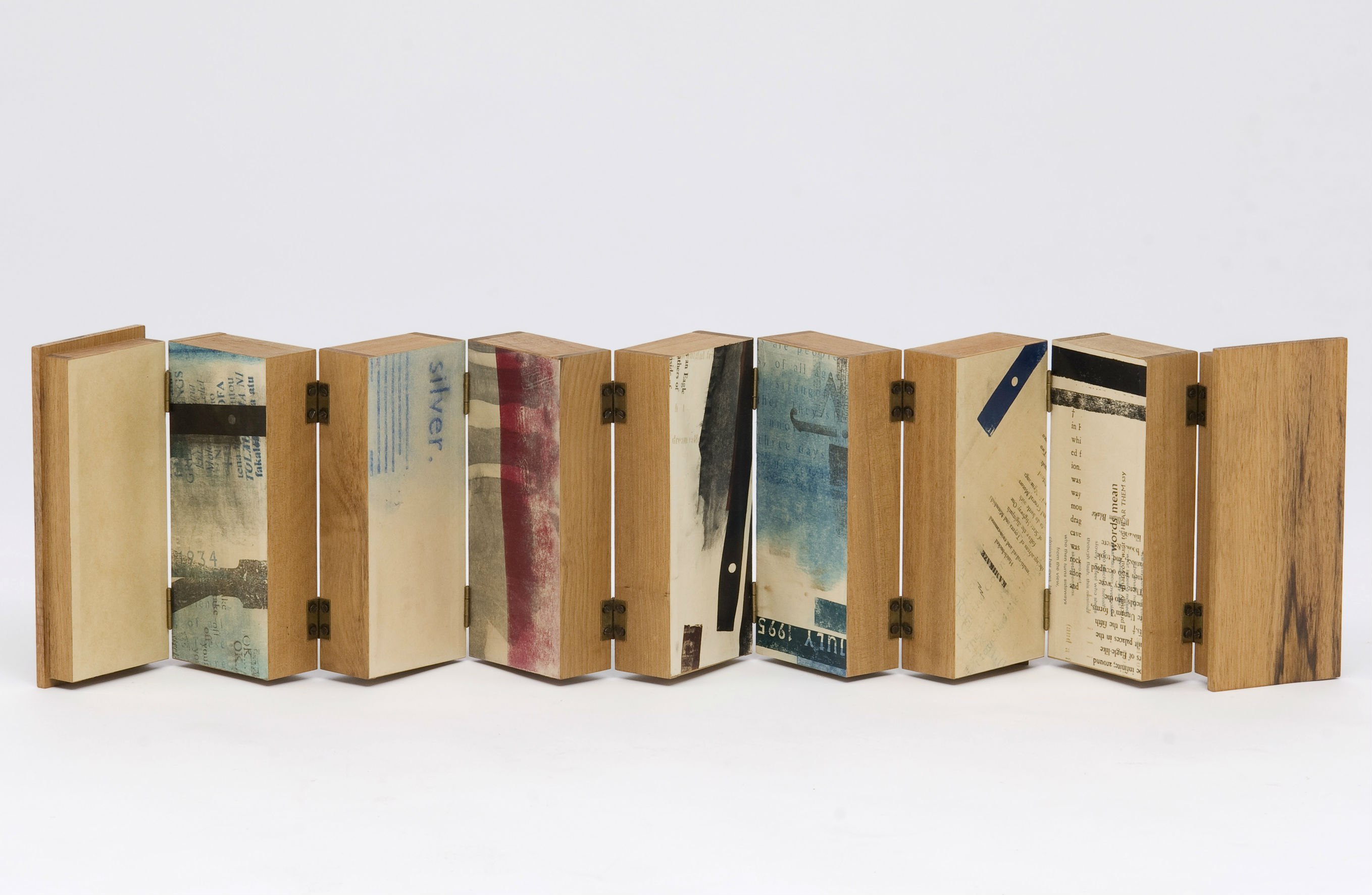 If you are looking for a distinctive print product, perhaps a letterpress invitation, broadsheet or keepsake, Wai-te-ata Press can assist. We take on commissioned projects as our time and resources permit, and enjoy working with clients who appreciate the quality, beauty, and timelessness of the letterpress printed artifact. Artists and writers are particularly encouraged to consider developing letterpress or digital projects in collaboration with The Printer.
The letterpress facility at Wai-te-ata Press is also available to professional artists and aspiring students on a studio rental basis, after a two-step application procedure. Initially, a current portfolio, CV, including an indication of past letterpress training and references, plus a project concept are submitted and reviewed. Short-listed applicants then attend an on-site familiarisation session during which the proposed project is discussed in detail, including resources, timeframes, and costings.
Many of the Press's fonts and presses are available for projects, according to the Press's curatorial responsibilities, own production schedule, and individual project requirements. Black proofing ink, turps, rags, tympan paper, a range of rollers for hand-inking, plus hand-cleaner are included in the studio rental fee. Artists are expected to provide their own paper and any production inks. A 'diss-ing' deposit is required before commencing work.
Production runs are limited and three copies of each work are to be deposited in the Press's archives. Artists must acknowledge Wai-te-ata Press in any colophon and/or promotional material associated with the project.