Coming together for shared community
Wai-te-ata Press celebrates Chinese New Year 2020 with community and cultural treats.
If Wellington's Chinese New Year celebrations feel more pensive this year, it is because there is much to think about. With many concerned and saddened by a noticeable rise of anti-Chinese sentiment in response to 2019-nCoV, of which there are no confirmed cases in New Zealand to date, Wai-te-ata Press felt it even more important to stand by our values and to welcome people in a celebration of shared community and history.
On Monday 3 February afternoon, Wai-te-ata Press offered cultural treats – art, music and literature – as well as tea and nibbles.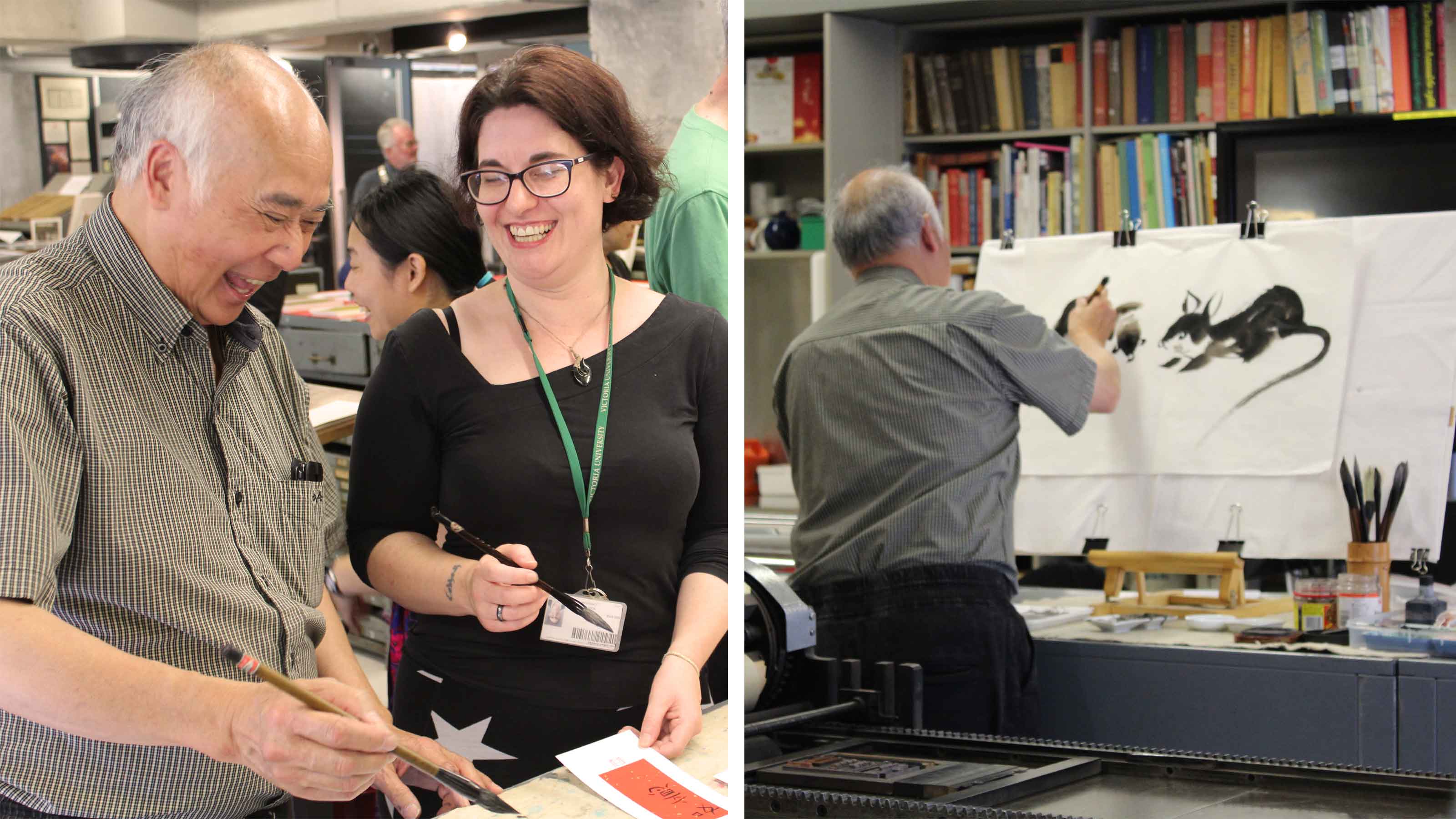 We were lucky to have Stan Chan, a master calligrapher, join us from his Studio of the Affinity for Ink 墨緣軒 or Moyuan xuan at Left Bank off Cuba Street. He welcomed in the Spring with a calligraphic performance, or 揮春 fai chun. Master Chan introduced us to the Four Treasures of his Studio, painted a pair of rats to mark the Year of the Metal Rat, and offered guests bespoke keepsakes.
A guest, and accomplished scholar in his own right, Duncan Campbell says "When [Stan] speaks, in that gracious manner of his, in hope of affording the rest of us a brief window into the world he inhabits, I love the way that he speaks about the process and feel of his art, rather than its object: the grinding of the ink, the settling of the heart ("The bamboo is fully formed in the chest of the master before he touches his brush to paper" argued the great Song dynasty poet and calligrapher Su Shi), the softness of the hairs of the brush, the hardness of the stone of the artist's chop that serves to make the painting or piece of calligraphy both complete and authentic."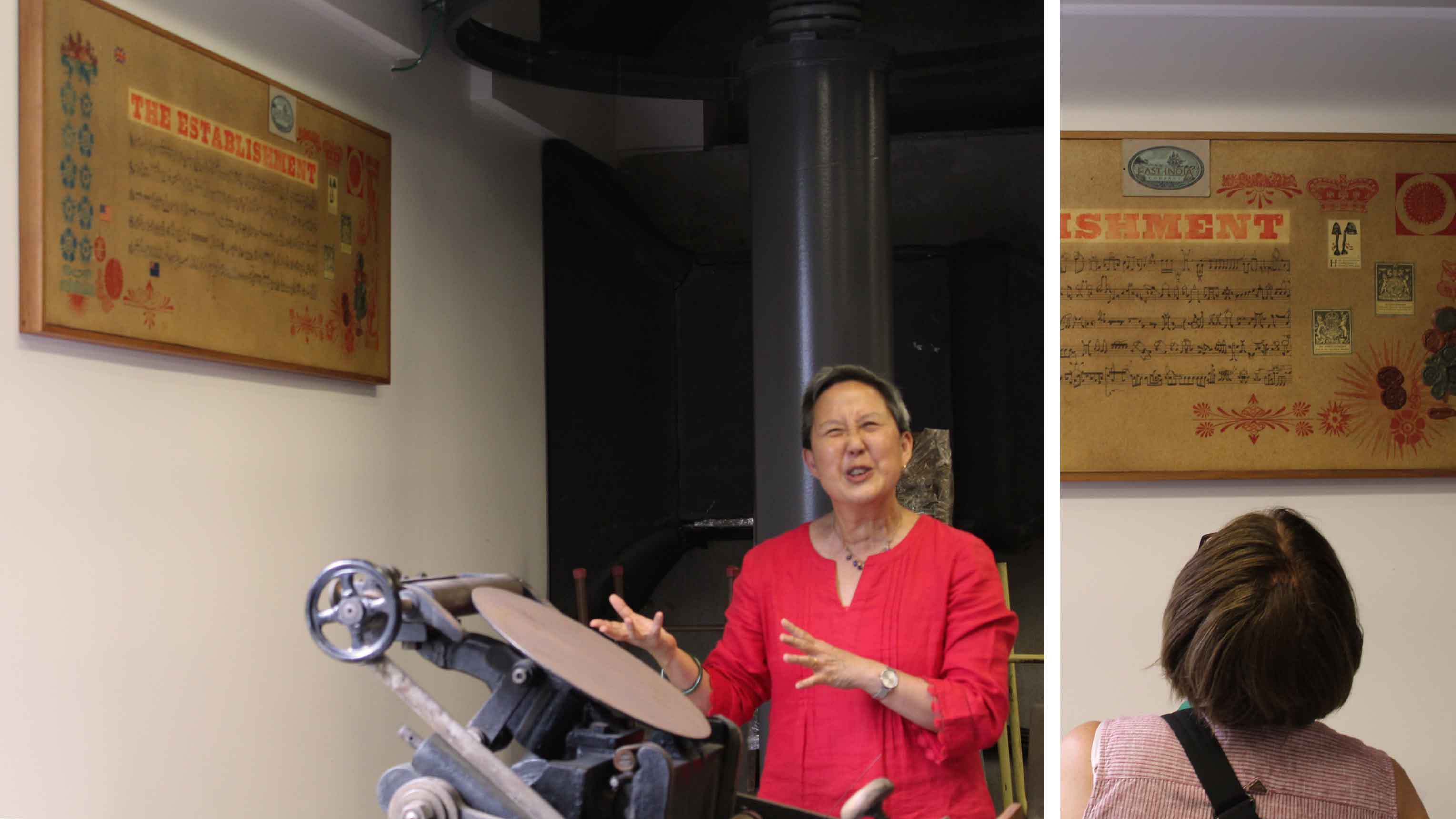 Another special highlight was the unveiling of a generous gift: The Establishment, a whimsical work by noted Chinese New Zealand artist Guy Ngan (1926-2017). Once displayed in the artist's home, the family hopes the work's permanent exhibition at Wai-te-ata Press will inspire students interested in the use of type as an art form. We are also honoured to care for four trays of Evening Post wood type collected by Guy in the 1970s, which were on view.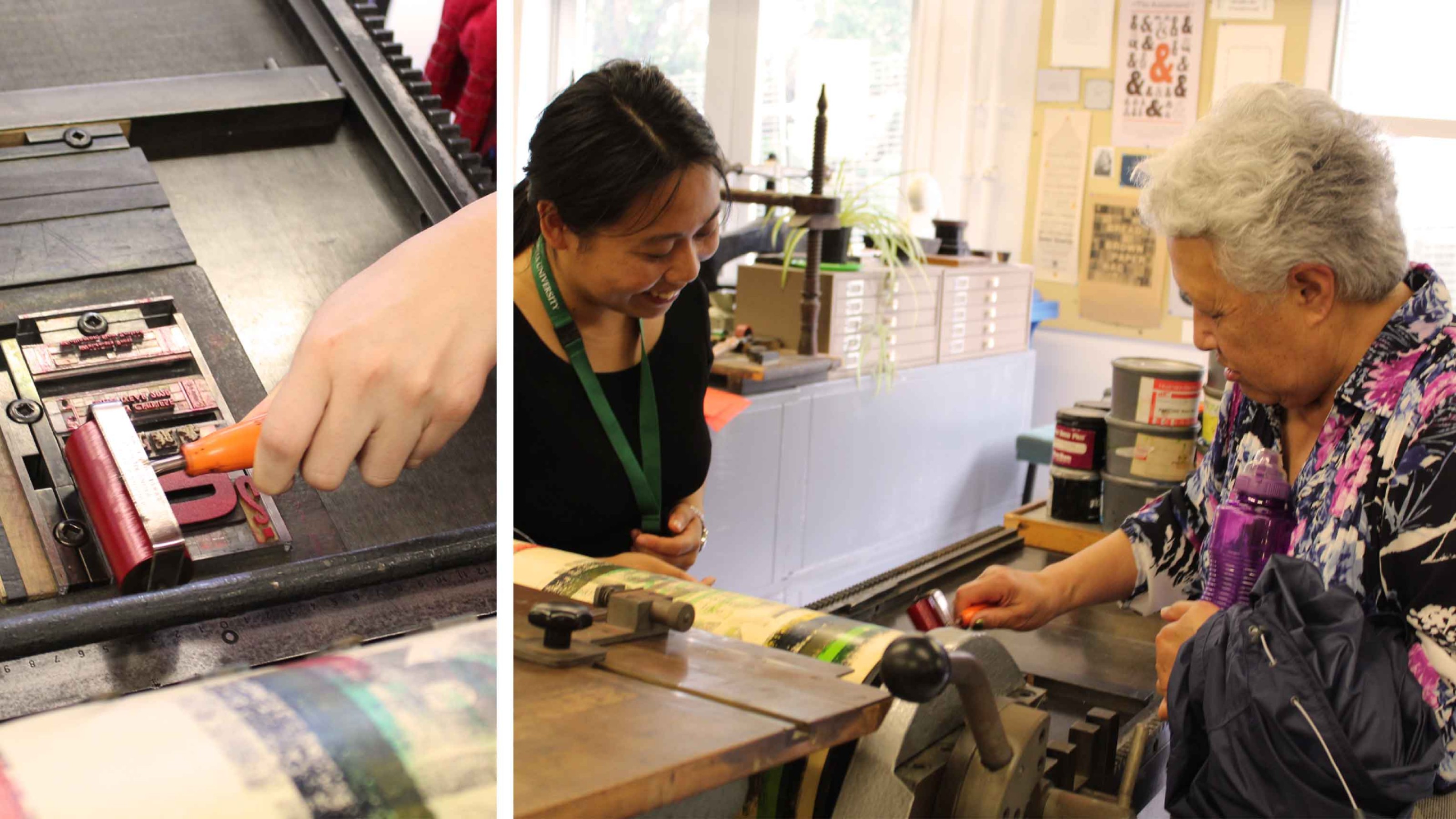 Guests also got up close and personal with a wood type rat, and handprinted their own impression of our Chinese heritage type characters: 「金鼠報喜」 'Golden rat heralds joy' to take home as a memento of 2020 Chinese New Year celebrations.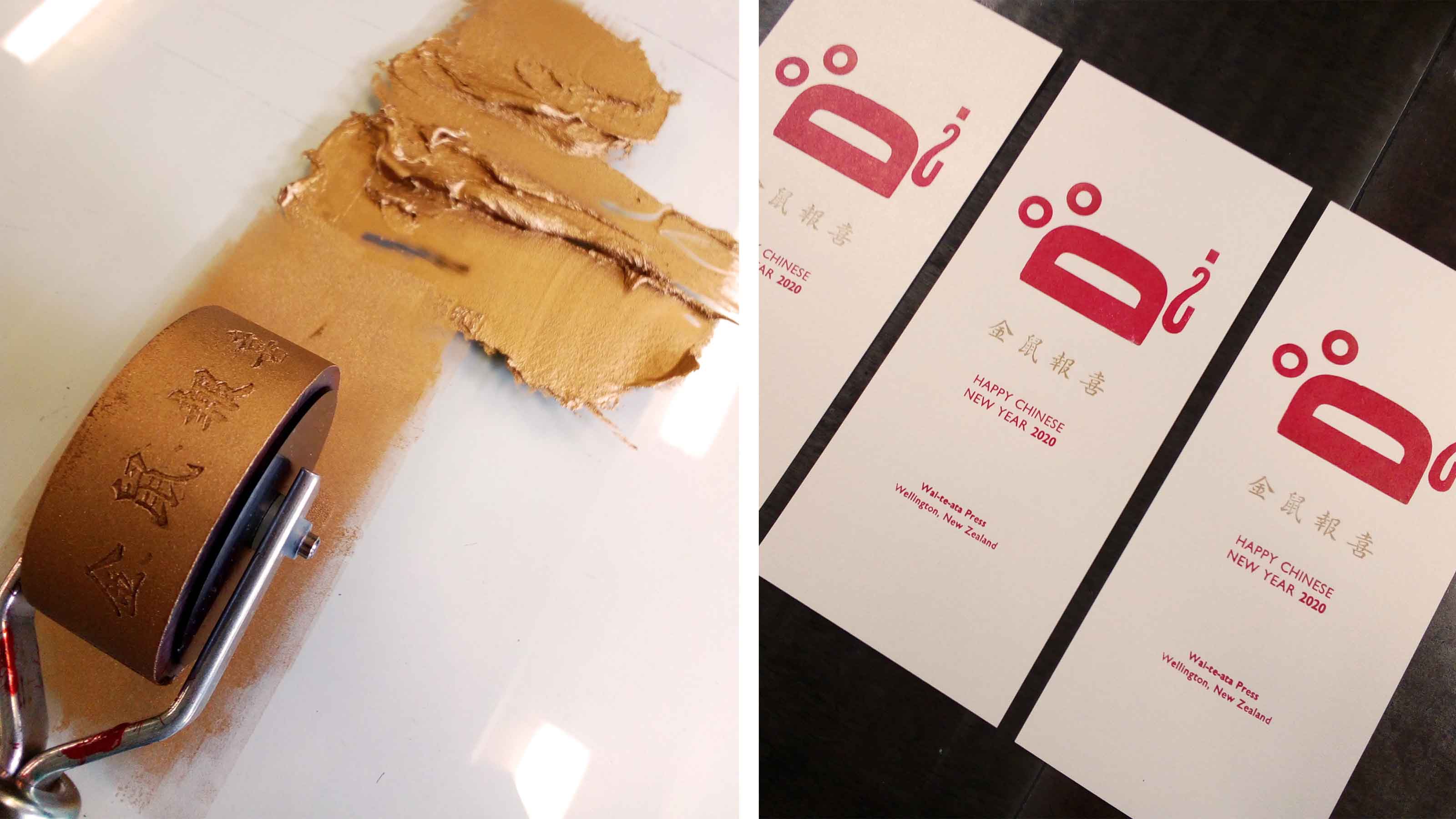 Speaking of characters, it was wonderful to see the full-form of our metal types reflected in Master Chan's continued use of the full-form character in his calligraphy. The "bountiful" character (豐) of the "Bountiful Harvest" (豐年) inscription he wrote alongside his pair of rats is a particular lovely one, offering a range of meanings such as plentiful, abundant, luxuriant, replete, sumptuous, sleek and glossy, pleasing to the senses. It was also the tray upon which were placed sacrificial wine vessels and is the 55th of the hexagrams of the Book of Changes | I Ching. In a troubled world, it seems a particular apposite wish.