Chocolate ink an act of kindness
Can you print with chocolate? An out-of-the-box brief from Whittaker's sparks print-making experiments for World Kindness Day.
Wai-te-ata Press is known for our expertise in printing with ink, but in celebration of World Kindness Day (13 November) we experimented with a more unusual substance—Whittaker's chocolate. This was part of Porirua-based Whittaker's promotional campaign for World Kindness Day, fronted by the design and advertising agency, The Breakout Room, and art director Duncan Munro.
"This commission was an extraordinary opportunity to both stretch the boundaries of our practice and fill the printery with the most amazing aroma of melted chocolate," says Printer and Wai-te-ata Press Director Dr Sydney Shep.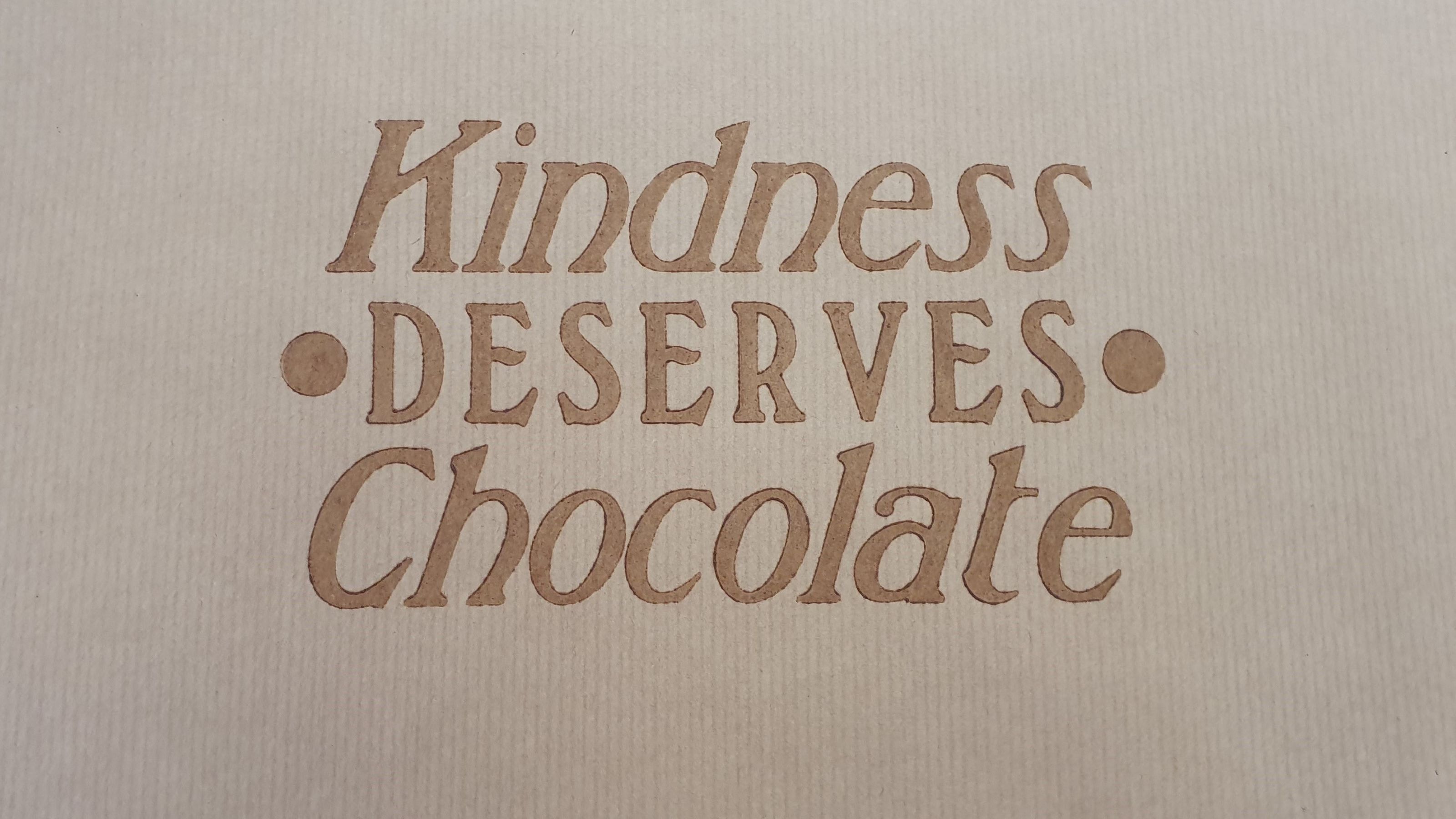 Dr Shep used a wood type for the slogan, 'Kindness deserves chocolate', and then researched and experimented with ways of using chocolate for ink with letterpress. Her experiments included coffee grinders and heat guns, printing on edible paper, exploring the different melting and cooling rates of 33% to 82% cacao blocks, and translating traditional inking techniques to this very different medium.
The experiments paid off when she managed to turn 50% dark chocolate into an ink substitute. A full day of filming the printing process was edited into a 15 second Instagram clip that promoted a competition to win one of 50 blocks of Whittaker's Creamy Milk chocolate.
Whittaker's Brand Manager Liv Glazebrook explains: "Whittaker's Instagram showcases the finest of chocolate craft. We were delighted to be able to work with Wai-te-ata Press to deliver a chocolate expression in a unique art form. The chocolate typography made for beautiful gifting paper, which we then wrapped chocolate blocks in and shared with Chocolate Lovers as part of World Kindness Day."