Foundation Studies
Our Foundation Studies Programme helps international students who don't meet our entry requirements to prepare for undergraduate study.
The Victoria University of Wellington Foundation Studies Programme is delivered by our partners at UP Education. It offers successful students guaranteed entry into Victoria University of Wellington's undergraduate programmes.
About the programme
Our Foundation Studies curriculum develops subject knowledge and skills as well as entrepreneurial enterprise, leadership, and team skills to equip you for university.
Special courses in English for Tertiary Study and New Zealand Culture and Society further prepare you for study at university level.
You can study any subject of your choice. Subject options include Calculus, Design and Society, Environmental Science, Health Studies, Introduction to Accounting, Macroeconomics, Management Studies, Marketing, Media Studies, Microeconomics, Physics, Psychology, Quantitative Methods, Statistics, and Tourism.
Our programme offers flexibility with four intakes per year. Depending on your academic background and level of English, you can choose from 6-, 8/9- and 12-, months (two, three or four terms).
What the programme offers
a supportive and personalised learning environment
highly qualified, caring, and experienced teachers
a tutor who helps you develop and reach your achievement goals
blended and online learning to cater to students located in New Zealand and those studying by distance in their home country
a purpose-created iPad for every student for the duration of the programme.
You can find more information on the UP Education website.
Where you will study
UP Education is conveniently located in the Wellington Railway Building in Central Wellington, a short walk from the University's Business and Law faculties. Its central location allows you easy access to public transport, accommodation, shops, cafés, and restaurants.
With regular scheduled visits to Victoria University of Wellington, you will have an easy transition into your degree study after completing your Foundation Studies programme.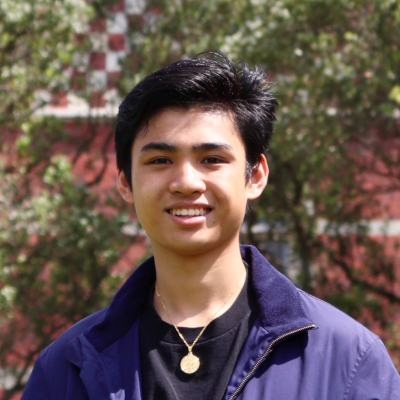 Two offers of place from the start
When you apply for the Victoria University of Wellington Foundation Studies Programme, you will receive two offers of place at the time of application: a letter of offer for the Foundation Studies programme, and a conditional letter of offer for an undergraduate degree at Victoria University of Wellington.
Your University offer will be updated to an unconditional offer of place as soon as you have officially applied to the University and successfully completed the Foundation Studies programme.
Scholarships
The following scholarships are exclusive to UP Foundation Studies students. They are awarded towards the tuition fees of the first year of undergraduate degree study at Victoria University of Wellington. The scholarship is available to students who pay full international tuition fees.
Students will be assessed for these scholarships upon their completion of the programme, and each student can only receive one of the awards.
NZ$5,000 for a student with good academic grades who is involved in the extracurricular and community activities on offer by UP Education
NZ$5,000 for the top two academic performers in each graduating cohort
NZ$3,000 for the students who place third and fourth academically in each graduating cohort
NZ$500 for any student who achieves an overall score of 70 percent or higher.
If you are interested in the Study Award or our scholarship opportunities, please view the criteria first and note that scholarships are only available to International Students. The scholarship will be applied directly to the student's fees account upon enrolment. Any change in Visa status may mean that the award will not be honoured, and this is at the discretion of the University.
Intakes and fees
Information about the various courses, intakes and fees can be found on the Foundation Studies Programme Intake and Fees page.