Living in Wellington
Welcome to a new life in Wellington—and a great student lifestyle. Make New Zealand's friendly capital city your home with our tips on accommodation and more.
Wellington regularly ranks as one of the most liveable cities in the world according to the Global Liveability Index. It is compact, safe, friendly, and a great place to live. But don't take our word for it—come and see for yourself!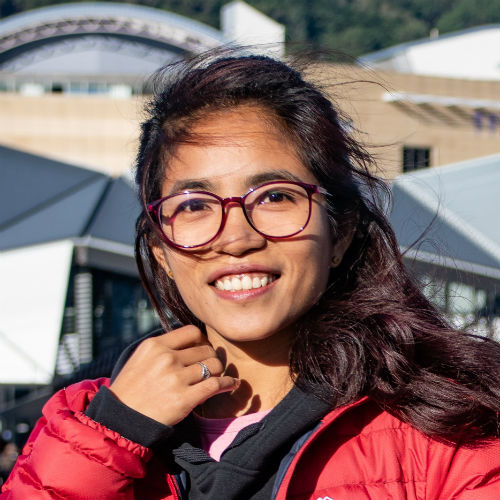 Getting started in Wellington
Accommodation
Where you live will be an important part of your Wellington experience. Our student accommodation is safe, comfortable, and provides a supportive living environment. You can choose to live with a local family in a homestay, or find a flat in one of Wellington's unique neighbourhoods. Most options are within easy walking distance of our three city campuses.
Working in New Zealand
New Zealand has excellent work rights for international students. You may be able to work part time while you study—and for three years after your degree.
Cost of living
Wellington is an affordable place to live compared to many international cities. You can also live cheaply by shopping at the weekly vegetable markets, walking or using public transportation, and cooking your own meals. Find out your likely living costs using our cost calculator.
Practical advice
Money and banking
It is a good idea to open a New Zealand bank account as soon as you arrive. Here are some more tips about money and banking.
Healthcare
Find out about getting immunised before you arrive and about accessing healthcare in New Zealand.
Bringing your family
If you are planning to bring your family with you to New Zealand, you will need to consider their visas, accommodation, and support.
Language
English is the most widely spoken language in New Zealand. However, the two official languages are English and Māori. New Zealand Sign Language (NZSL) is the primary language used by the deaf community in New Zealand.
If you're visiting New Zealand, it might be helpful to learn Māori greetings and phrases. You may like to learn introductory te reo Maōri (language) and gain an understanding of Māori tikanga (culture) through one of our courses.
NauMai NZ
This Education New Zealand website is full of practical information and tips for international students in New Zealand, including tips on local customs and culture.
Talk to us
If you have any questions about moving to Wellington or about your studies in general, you can talk to our International team.