Arrival meeting service
The International Student Support team provides a free meeting service for all new international students.
Related links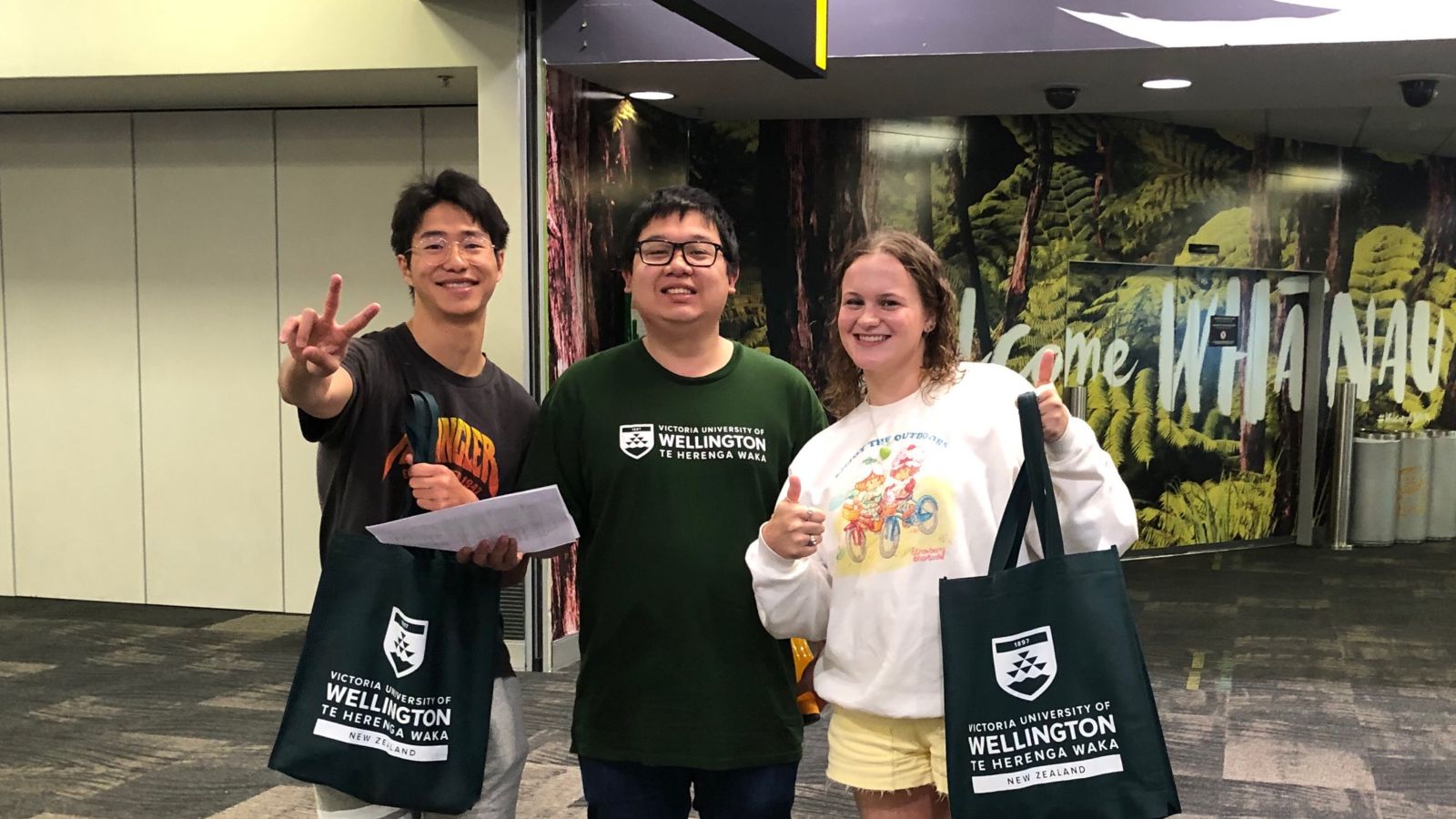 Arriving in a new country can be exciting but also challenging. To make your arrival as stress-free as possible, we provide a free arrival meeting service for all new Victoria University of Wellington international students, or international students coming to Wellington for the first time.
Our welcoming team will:
confirm your pre-arranged accommodation with the Accommodation Service (If applicable)
meet you at the airport, ferry, or train station when you arrive
give you a welcome pack
transport you to your accommodation in person.
If you are a new international student, all you need to do is complete our arrival meeting service form to let us know when you will arrive in Wellington.
This service is free to all new international students and students coming to Wellington for the first time. You can use this service even if you are staying with a homestay family.
When you arrive
The person meeting you will be wearing a green t-shirt and carrying a sign showing the Victoria University of Wellington logo and your name.
If you are arriving:
at Wellington Airport from a domestic flight, wait by the baggage claim area on the ground floor
at Wellington Airport from an international flight, collect your bags and we will meet you as you leave Customs
by bus or train, you will arrive at Wellington Railway Station. We will meet you at Platform 9
on the ferry, we will meet you outside the terminal after you've collected your luggage.
If you can't find us, contact the meeting service on +64 29 463 5350.
---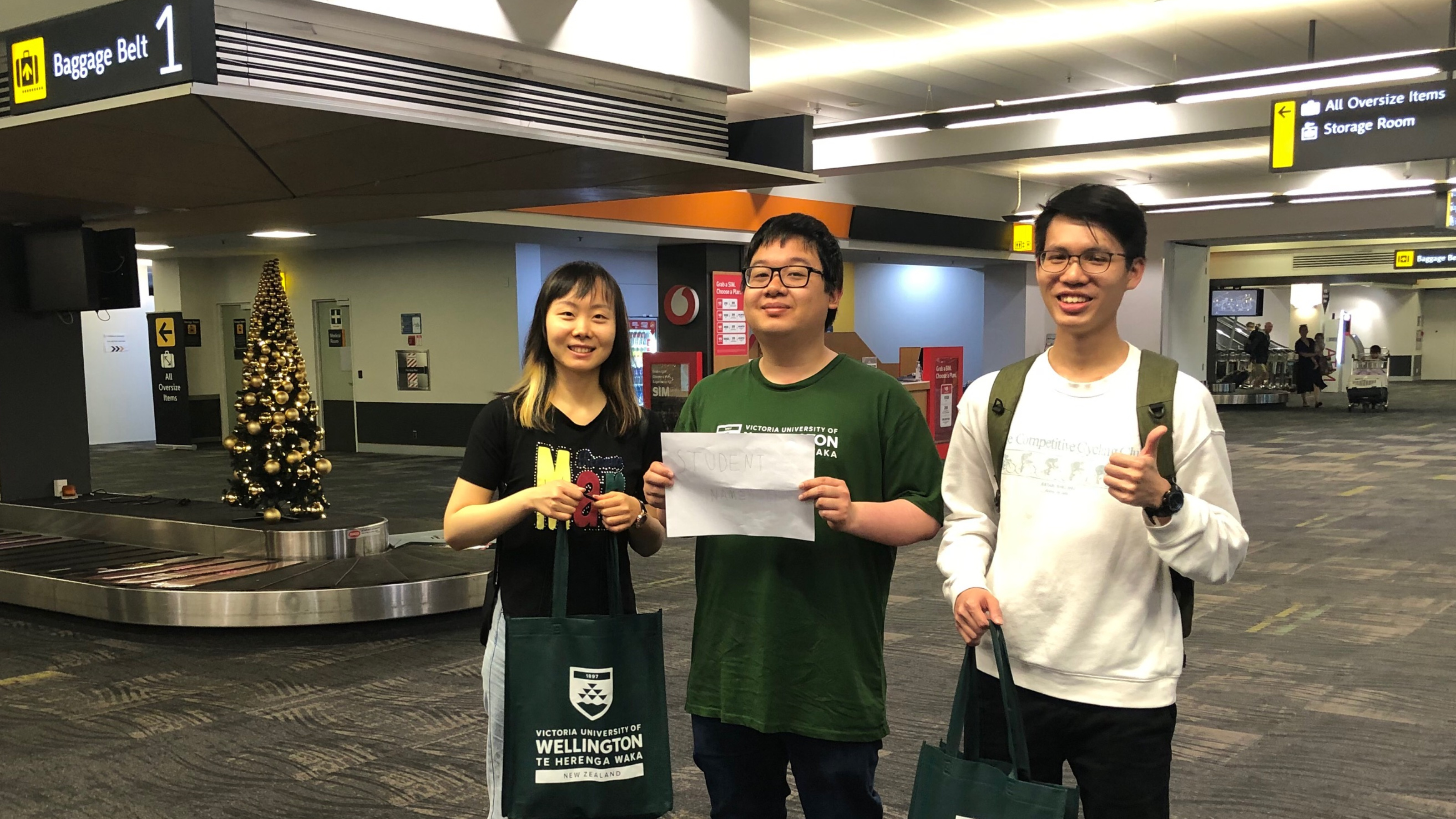 Arrival meeting service coordinator
If you do not have a local SIM-card and cannot make international calls when you arrive to New Zealand, you can contact our Arrival Meeting Service coordinator using WhatsApp or WeChat. New Zealand airports usually have free Wi-Fi available to travellers. Please scan the QR codes below or add us using the number +64 29 463 5350.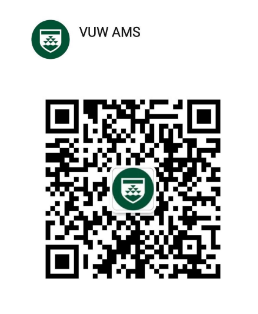 ---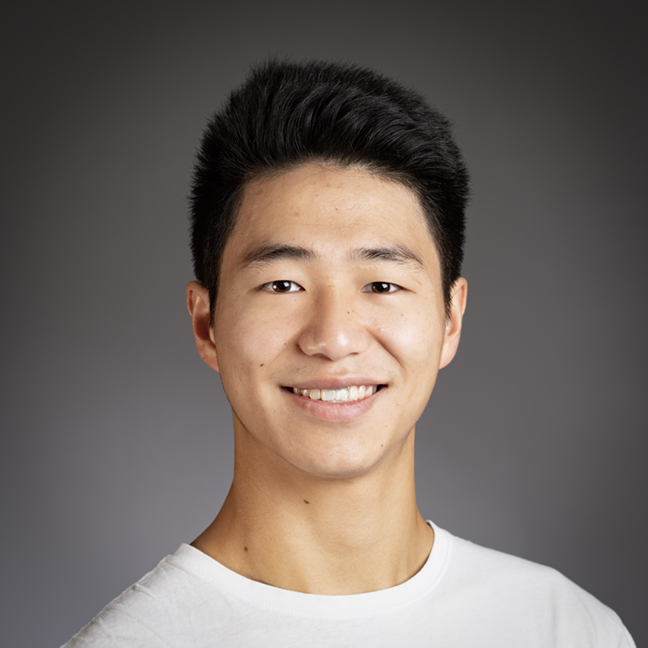 David Wang
International Student Crew
Communications, Marketing and Engagement

Vic Crew
Student Academic Services

If your plans change
If your plans change, please update your application via Pūaha. You can find your Meeting Service request by navigating to the Services page and click on MyRequests. Alternatively you can email us at international-support@vuw.ac.nz with your new travel details at least two working days before you arrive.
If a flight is delayed or your plans change while you are travelling, call us as soon as possible on +64 29 463 5350. If no one answers, leave a message including your:
full name
new arrival information—arrival date and time, and flight number if you are travelling by plane
mobile phone number if you have one with you, including your international code.
We will try our best to still meet you, but we can't guarantee that we will be able to respond to late requests in time.
If you have to find your own way into the city, you can take a taxi from the airport for about NZ$40–$50 or the airport bus for about NZ$12.
Cancelling your booking
If you no longer need to be picked up when you arrive, you must cancel your existing request.
You can cancel your request via Pūaha or by emailing us.
Prepare to travel
Find out what else to prepare before you travel, and read our tips for packing and travelling by plane.