Welcome
Read a welcome message from the Head of the School of History, Philosophy, Political Science and International Relations.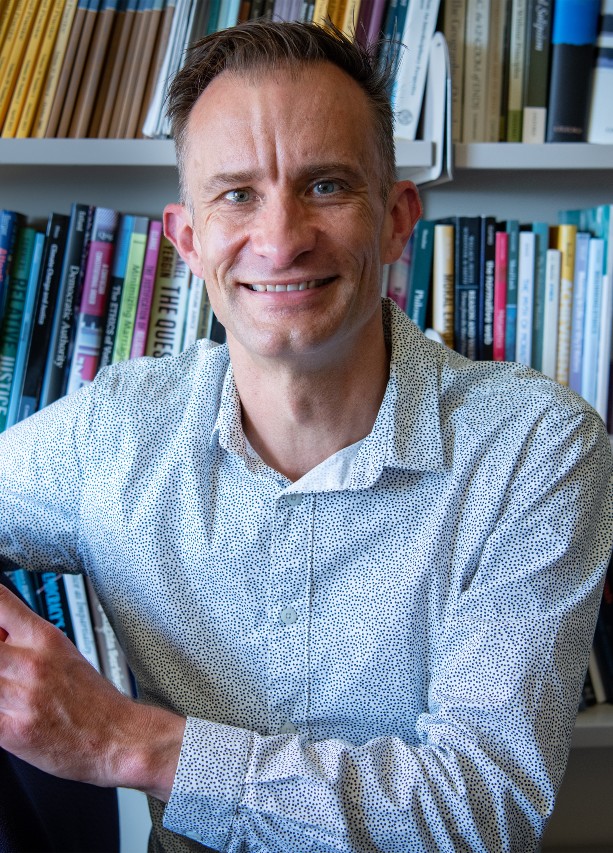 Welcome to the School of History, Philosophy, Political Science and International Relations (HPPI). The School is part of the Wellington Faculty of Humanities and Social Sciences at Te Herenga Waka—Victoria University of Wellington.
It is made up of three main programmes, a fourth study area, and two interdisciplinary research centres. The three main programmes are History, Philosophy, and Political Science and International Relations, and the fourth study area is Strategic Studies. The research centres are the Centre for Strategic Studies and the New Zealand India Research Institute. These academic units represent important fields of study, each with their own set of concepts and perspectives.
All our programmes offer world-class research-based teaching. Many of our internationally recruited academic staff are nationally and globally recognised as leaders in their respective fields. In the last national research ranking of universities, our three programmes were ranked either first or second in the country.
We have an established track record of ranking in the top 150 universities in the world for most of the topics we teach in the school. Our two research centres are internationally renowned for their research contributions and engagement with policymakers, and their academic staff regularly participate in teaching.
Our programmes offer courses informed by the latest research trends in their respective disciplines. As well as acquiring knowledge, our students also develop key transferable skills that are highly sought after by employers. Along with leadership, communication, and research skills, our students learn how to solve problems, construct and present arguments clearly, and think critically and creatively.
The School's programmes take full advantage of the University's capital city location. Students can enjoy unique learning opportunities, thanks to our close relationship with Parliament and our proximity to repositories of public documents, rare collections of books, and other resources. Such resources include the Alexander Turnbull Library, the National Library, the Parliamentary Library, Archives New Zealand, Ngā Taonga Sound and Vision (previously the New Zealand Film Archive), and the Museum of New Zealand, Te Papa.
We hope you find the information you need on our website. If there's something you need help with, please get in touch with us.
Professor Simon Keller
Head of School