Policing in the Pacific
24 April 2012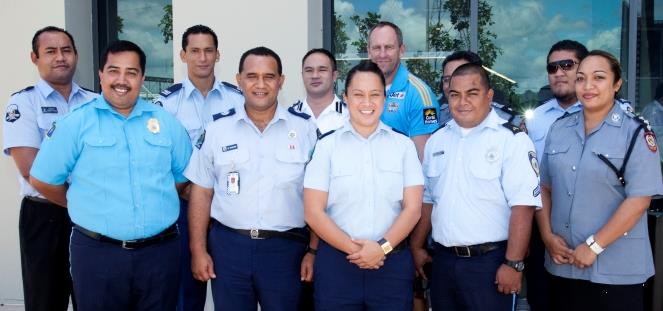 CACR researchers Aidan Tabor and Dr Ron Fischer recently conducted a survey on the working conditions within the police forces of Pacific region.
Developed with the Pacific Islands Chiefs of Police, the focus was on women in policing and covered a broad range of organizational issues, including promotional and pay equity, training, discrimination, job satisfaction and retention.
The 16-country study was conducted over two years and included 115 women and 81 men.
The report is available on the PICP website (http://www.picp.org/resources/research/). It compares the experiences and perceptions of Australian female officers with Pacific women and men.
The researchers found that about one in three women in the study had experienced some form of gender discrimination. Women in Pacific nations reported slightly less gender discrimination than did Australian women.
When compared to Pacific men and Australian women, Pacific women were the least likely to have been promoted, or to have acted at a higher rank in the past 5 years. Participants within the Pacific region also focused on pay and training as areas needing improvement.
Most participants in the study were satisfied with their job; only 8% of the total sample was unhappy working for the police. Pacific men were more likely to be thinking of leaving the police force (37%) than Pacific women (30%) or Australian women (21%).
The findings from the study are being used to focus training and development in the Pacific region.