Aidan Tabor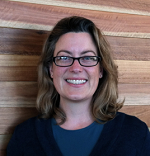 Qualifications
PhD Psychology Victoria University of Wellington
MSc Cross-Cultural Psychology Victoria University of Wellington
BA Psychology Lewis & Clark College, USA
Category: Alumni
Areas of interest
decision-making; emigration; intercultural communication; skilled migration; online communities; organizational psychology
Selected publications
Tabor, A. S., Milfont, T. L., & Ward, C. (2015). International migration decision-making and destination selection among skilled migrants. Journal of Pacific Rim Psychology, 9, 28-41.
Tabor, A. S. & Milfont, T.L. (2013) We are all in the same boat: How online communities facilitate the process of migration. New Zealand Journal of Psychology, 42 (1), 31-35.
Ward, C., Tabor, A.S. & Leong, C-H (2013). Immigration Issues, Challenges and Policy: A View from New Zealand. In Tartavoky, E. (Ed.) Immigration: Policies, Challenges and Impact. Hauppauge, NY: Nova Science.
Tabor, A. S., & Milfont, T.L. (2012). Family social support in the predeparture period: The experience of British migrants. International Journal of Psychology. doi:10.1080/00207594.2011.634008
Thesis
You can access Aidan's thesis here.
The full thesis is only available to VUW staff and students via the University Library. If you would like to read this thesis, and you are not a VUW student or staff member, please contact the university library.