Confucius Institute Mandarin Language Assistants extend helping hand to Edgecumbe
Confucius Institute Mandarin Language Assistants extend helping hand to Edgecumbe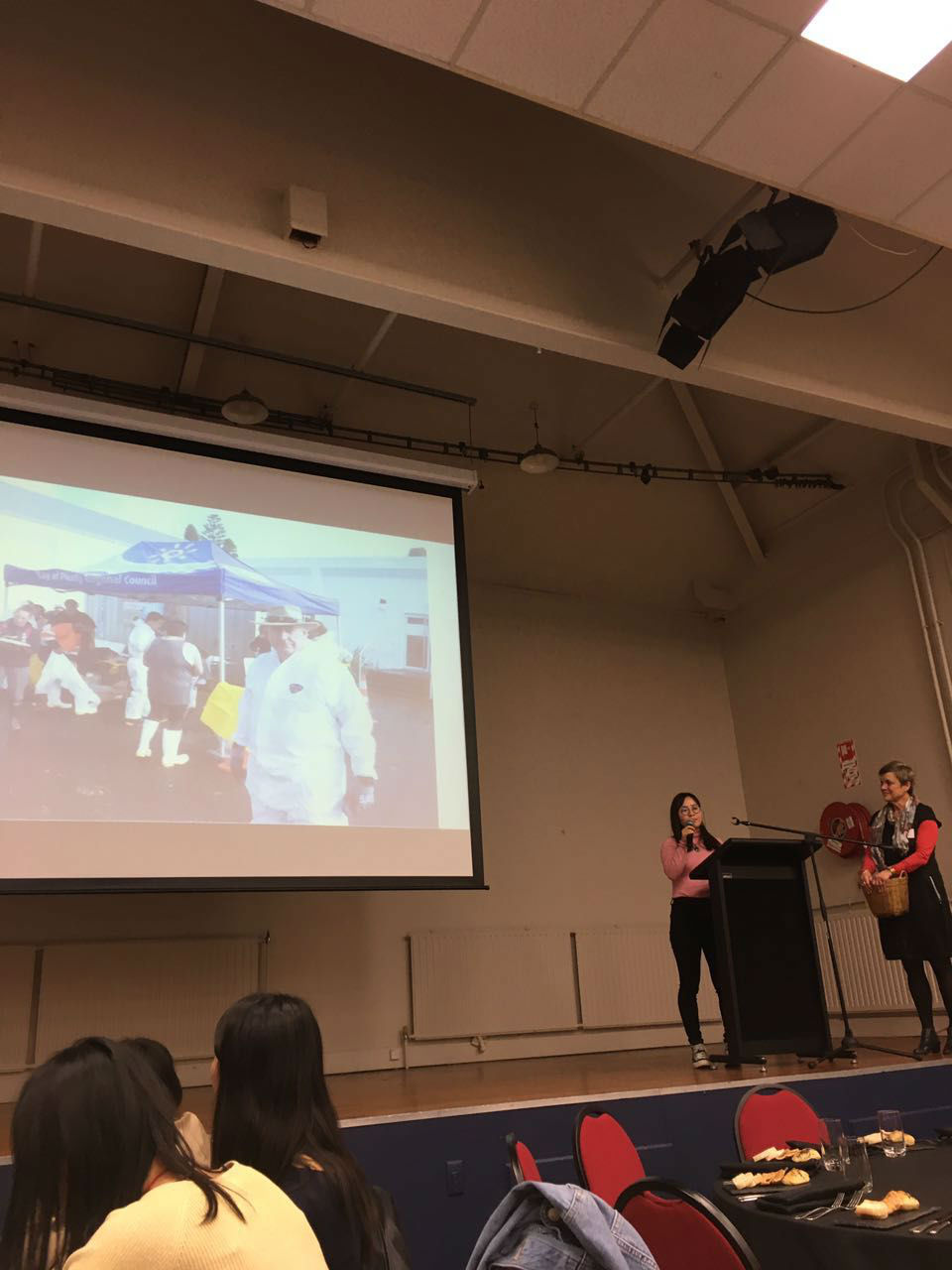 Confucius Institute Mandarin Language Assistants extend helping hand to Edgecumbe
In April, a flood swept through the small New Zealand town of Edgecumbe. The whole town had to be evacuated. Schools were closed as it was impossible to hold classes in the damaged buildings.
At Edgecumbe College a Mandarin Language Assistant from Xiamen University, Hou Ting, has been teaching Chinese language and culture to the students. At a professional development programme for the 147 volunteers teaching in New Zealand schools Hou Ting described the extent of the damage caused by the floods. "Vast reaches of water, mud and debris battered our classrooms and ruined many houses", she said. Her images of Edgecumbe under water moved everyone greatly.
The Mandarin Language Assistants responded by all donating over $700 to help the students at Edgecumbe College.
Principal Louw Oliver has expressed his deep gratitude to the Mandarin Language Assistants and other colleagues. "There are lots of our students in great need. These funds will help some of them. They will really appreciate this support."
For Hou Ting, her year in New Zealand will hold memories not only of teaching Chinese in a country she has grown to love, but also of the resilience of Kiwi teachers, parents and students and the Kiwi spirit of heartfelt generosity in times of need.
新西兰汉语教师志愿者向埃甘姆(Edgecumbe)伸出援助之手
四月份,一场无情的洪水袭击了新西兰小城埃甘姆。整个城镇不得不紧急疏散。学校房屋受损,学生被迫停课。
来自厦门大学的汉语教师志愿者后婷,在埃甘姆中学教授汉语和文化课程。在2017年新西兰汉语教师志愿者岗中培训期间,她向在新西兰中小学教学的147名汉语教师志愿者讲述了这场洪水给学校带来的破坏和损失。后婷说:"凶猛的洪水、淤泥和碎片击打着我们的教室,摧毁了很多房屋建筑"。她用图片向大家展示了置于洪水包围之中的埃甘姆,大家深受触动。
汉语教师志愿者们为了帮助埃甘姆中学的学生,纷纷捐款,捐款金额超过了700新元。埃甘姆中学的校长路.奥利弗 (Louw Oliver) 先生向我们的汉语教师志愿者及其他同事们表达了深深的谢意。路.奥利弗先生说:"我们有很多学生非常需要帮助,这笔捐款将会用来帮助他们当中的一些学生。他们将会非常感激大家的支持和帮助。"
对后婷来说,她在新西兰这一年的记忆将不仅仅是在她喜欢的国家教汉语,更是新西兰教师、父母和学生在灾后所展现出来的新西兰精神-发自内心的慷慨!