Confucius Classrooms
Confucius Classrooms are school-based Chinese learning hubs approved and funded by Xiamen University and coordinated by the University's Confucius Institute.
Confucius Classrooms are school-based Chinese learning hubs approved and funded by China and coordinated by the Confucius Institute at Victoria University of Wellington. Individual schools or school clusters in the Wellington region can apply through us to establish a Confucius Classroom. Once the application process is completed and approved by Xiamen University in China, the host school will be eligible for establishment funding from Xiamen University and further annual funding for school or cluster projects related to Chinese language and culture. The University's Confucius Institute will continue to provide the Confucius Classrooms with programme development support.
We currently provide supervision and support to the Confucius Classrooms at:
Rotorua Boys' High School
Wellington College
Wanganui High School
Wellington Girls' College
Western Heights High School
Te Kura Kaupapa Motuhake O Tawhiuau, Murupara
Tauranga Intermediate School
Wellington East Girls' College
Samuel Marsden Collegiate School
Te Aro School.
Rotorua Boys' High School
Rotorua Boys' High School (RBHS) is the first Confucius Classroom under the supervision of the Confucius Institute at the University. It has a long history of teaching Chinese language and culture. Mandarin Language Assistant Shen Fangyuan is offering assistance to the Chinese Department, led by Wendy Chen. Students from RBHS have been rewarded several prizes for their participation in extra-curricular activities such as the Chinese speech and essay competition.
Wellington College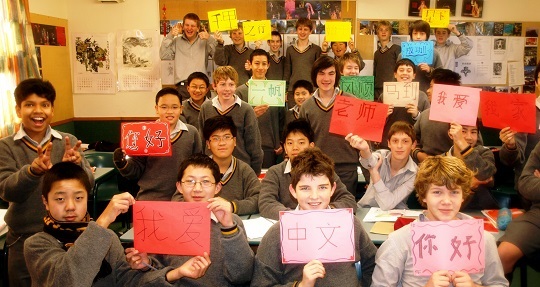 Wellington College first started teaching Chinese in 1996 and currently has over 100 students learning Chinese. The school achieved outstanding results in Chinese learning, sending a student to China to represent New Zealand in the International Chinese Speech Competition. The Chinese Club at Wellington College meets once a week where students can learn calligraphy, Chinese chess and other Chinese cultural activities. The school has hosted several exchange students from Shandong and Xiamen. Chinese teacher Feng Yu is coordinating the Confucius Classroom with assistance from Mandarin Language Assistant Jiang Chenhao.
Wanganui High School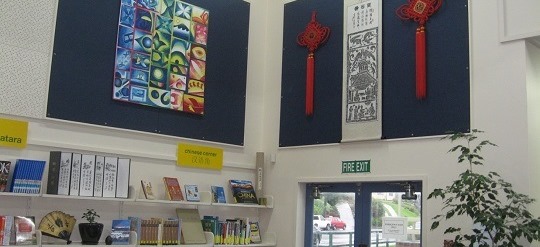 Since 1995, when Chinese classes began at Wanganui High school, more than 1000 students at the school have taken classes in Chinese. For nearly ten years, it has conducted regular exchanges with Xuzhou No 17 Middle School. Students participated successfully in the National Speech Competition and are also offered opportunities to go to China. Ding Beck is the school's Chinese teacher and Chen Dejun, Shi Liting are the newly arrived Mandarin Language Assistants. In addition to teaching classes at Wanganui High School, Beck is also promoting Chinese language and culture at other local schools.
Contact us
Please Contact us for information about Confucius Classrooms.